Rolled by breakers, weightless but confused, Gulliver washes ashore. Stands up in the surf, heavy and off-balance, backwash pulling strongly at his shins, can't get a footing in the fluid sands of a new country.

\\\\\

Sometimes our ambitions are big enough that they pull others into our orbits. My then-girlfriend moved to Miami with me so I could do grad work, and her folks, Margaret and Fred, retired to Fort Myers to be near their daughter, their only child.

\\\\\

HMS Bounty, in transit from Connecticut to Florida, sinks in Hurricane Sandy, 90 miles southeast of Cape Hatteras. Two Coast Guard MH-60 Jayhawks arrive in the dark, turbines screaming, lights aglow, convex-eyed insects in the maelstrom. Dark water rolls in from every direction, 30-foot swells, a rescue swimmer in the lead chopper says it's like looking into the agitator of a washing machine. They orbit two life rafts in the water; one man in a Gumby suit floats separately at a distance. The hoist operator names him, in the calm speech of the well-trained, "the free-floating gentleman."

Wouldn't it be a comfort if we knew our gods spoke with the same professionalism and respect?

\\\\\

When I met my mother- and father-in-law to-be in 1994, they'd already lived two entire lives. They're from Inverness, Scotland, originally. Fred was a little too young in World War II to fight on the continent, so he served in the Home Guards instead. The rest of his regiment was trapped at Dunkirk and taken prisoner by the Germans. Margaret was in the post-war Royal Navy. She and Fred lived in England, the Highlands, and the Orkneys before immigrating to Chicago in the late '50s. Margaret worked as a dental assistant and then for many years as an accounts manager for a food-service conglomerate. Fred was a dental technician and made appliances and prosthetics, and after a while had a basement workshop in his home, so he was able to provide childcare for their daughter. When we met he had advanced emphysema from breathing the plaster dust of his trade. They had lovely stories to tell about the Scots community in Chicago, and how one time Fred brought home a touring Canadian pipe band that had been playing at the local mall. It took multiple trips in his car to get them all to their house, but there was music and laughter and good scotch whiskey 'til the wee hours.

\\\\\

Louisiana isn't the same South as Lower Alabama, for example. Softer, and sometimes I hear Tidewater-like accents. The kindness of a courtly, sympathetic, older man, his wish that children be in peace and grow to be strong, is enough to cause tears.

\\\\\

Fred died in Fort Myers, a place I don't think he ever really liked and certainly had never planned to live. Accompanying his wife and daughter, I carried his ashes through airports and placed them in a grave in an ancient cemetery on a hill overlooking the Beauly Firth. At his wake I met his old friend Tommy McDonald, one of the men taken prisoner by the Germans at Dunkirk. He was a comical, randy old man with terrific hair, chatting up all the widows and telling stories he acted out with a glass in his hand. He's dead now too.

\\\\\

The young barber looks very Southern. How do I mean that? It's in his eyes and styled into his own hair, inspiration of pompadour. The big, old-fashioned establishment is just off campus, a barber's pole outside, the barbers often unoccupied. He greets me so enthusiastically that he forgets to ask me to sit and begins to prepare his tools while I stand awkwardly in the entry. His electric trimmers are dull and yank my short hair, but I'm afraid to move. He makes hard work of it, so he has time to tell me he's not a reader, but he picked up a book the other day and couldn't put it down, it was just really great, and I should read it. He wants to know if I've heard of historical fiction, and I say I've heard of it. Have I heard of the author? I haven't and ask what period it's set in, though I have an idea. Civil War, he says enthusiastically, or just after. A soldier gets home and finds his house has been messed with, his mother and sister raped. Dad's dying wish is that he get revenge, so he does. Along the way there are adventures, excitement, love—the book has it all.

\\\\\

It wasn't always perfect, but what is? She and Fred hadn't been given the chance to go to college, and I think I puzzled them. She said more than once that I didn't have a real job because I wasn't in an office every day, 8:30-5:00. When I opened the box with copies of my newly-published second book, I handed her the first one and said thank you for all she'd done to help around the house while I wrote it. "Every time you look at that you'll think: Another wasted summer," Margaret said. "Mother!" my wife cried.

Critics.

\\\\\

Apparently there was a large contingent of Jayhawkers in this area:

"…the Civil War became known as 'a rich man's war and a poor man's fight.' While the Confederate government championed the cause of States Rights, many poor Southerners soon viewed it as a war to preserve the institution of slavery, and hence the way of life of the wealthy planter class that slavery permitted to flourish. […] While a few of South Louisiana's French Acadians belonged to the planter class, most of them were poor farmers, who depended for farm labor on their own large families, and who regarded the conflict as 'the American war' (la guerre de les Americains) […] The ranks of the Louisiana Jayhawkers reached their peak around March, 1864, and included recruits of every persuasion - deserters from Texas and Louisiana, draft dodgers, free Negroes and escaped slaves, some of whom continued to fight [2] even after General Lee surrendered."

Somehow this makes me feel more at home.

\\\\\

By our request, Margaret followed us again, to central Illinois, and moved into an apartment across town, where she took care of our two sons in turn so they didn't have to go full time to daycare. She's one of the hardest-working women I've known. No matter where she was, she couldn't just sit, and we'd beg her not to do our laundry or clean our house. Even after she'd had an embolism and her lung function was diminished, she'd practically jog, breathless, to get it done. "Mother," my wife would warn. Margaret had long-practiced ways to do exactly what she wanted to do. "Don't fuss," she'd say with her remaining trace of Invernesian accent. "I just have this one last thing, and then that's it, I promise."

\\\\\

A fraternity, whose "spiritual founder" is Robert E. Lee. The boys wear their mixer t-shirts, on the back of which is a poorly-executed drawing of a Confederate officer with his hoop-skirted woman, standing chastely, fingers-to-fingers, in front of a manor house. The caption is about a man's honor above all.

\\\\\

An enormous moon over loblolly pines. Antediluvian fogs in the dark dripping mornings. The weird trills of Boat-Tailed Grackles, who drag their overlong tail feathers around parking lots, querying for something.

\\\\\

My wife and sons and I drove down to Lake Charles to look for a house. Margaret was to come along but didn't feel well enough to travel. Soon after we returned she was diagnosed with Stage IV pancreatic cancer. When we moved here for good, there was no question she'd move with us and live in our new house. Despite the upheaval, discomfort, and pain that the move would mean for her, we wanted as much time as possible with her, especially for the sake of my sons, who loved her beyond measure.

\\\\\

Three months after my mother died, in Illinois, she appeared alive and well in a photograph, taken in Louisiana, on the front page of USA Today. I was leaving the lobby of a hotel and froze when I saw the paper through the acrylic window in the newspaper box. Hurricane Katrina had just occurred, and the gaunt old woman, her face distorted with grief, was being pulled across the flood in a jon boat.

I don't mean that the woman in the photo looked like my mother. I mean it was my mother.

I've never said anything before about that photo of my mother crossing the Styx. It's unusual for the press to cover the event, and of course I haven't been able to find the photo again, anywhere. I think it was USA Today.

\\\\\

I'm sure as hell not from central Illinois, where I lived and taught the last decade. I'm not from Chicago, either, though I married there and lived in its suburbs and across northern Illinois for 20 years. I'm not from Florida, Virginia, Kentucky, California, or the Republic of Panama, though I've lived each of those places for months or years.

I'm not from other places I've visited—Europe, the UK, Guatemala.

I'm not from Vietnam, where I was born, though my bones, brain, tissues, were formed with its water and minerals. I am from Southern Illinois, which I always thought was more of the south than of the north, though when I try to go home again I'm no longer of it, exactly.

Like many these days, I've been in long motion and often enjoyed it. I am uprooted, which is to say only that I'm a modern, and an American without hereditary wealth.

\\\\\

The girls in their prom dresses colored like Angel Fish, Scarlet Ibises, Blue Morphos, gather on the courthouse lawn to have their photos taken at the base of the statue of the Confederate soldier, inscribed, "The South's Defenders / 1861-1865 / Our Heroes."

\\\\\

We got a landline again, the first in years, so Margaret could talk to old friends in Britain. There weren't many of her generation left. She lost all interest in TV and read book after book. She made herself oatmeal every morning but mostly lived on nutrition shakes. The pain grew and then grew unmanageable. On Tuesday last week she and I were in the house alone, and she called out for me.

She'd been in the hospital two days when we talked with her and the shift supervisor from hospice about getting a hospital bed in our home, a bedside commode if necessary, a walker for the long hallway, and a wheelchair when it became needed. Her hearing had gone, and the man had a soft Louisiana voice, so she didn't understand most of it. She apologized to us and said she didn't want to be a bother. I translated for the man, who'd said it was their belief the whole family was the patient. I said all I needed for myself was to know that she didn't feel a bother, that she was our family, that this was her home. She told my wife that she would try to do this for my sake, since I'd asked, and my wife, who'd insisted on this for years, had to laugh. The boys gave her stuffed animals to sleep with and said good night and we love you.

\\\\\

Wendell Berry in his recent Jefferson lecture [3], on affection for place as a moral force:

"[A]lways in human history there have been costly or catastrophic sudden changes. But with relentless fanfare, at the cost of almost indescribable ecological and social disorder, and to the almost incalculable enrichment and empowerment of corporations, industrialists have substituted what they fairly accurately call 'revolution' for the slower, kinder processes of adaptation or evolution. […]
"…it is true that these revolutions have brought some increase of convenience and comfort and some easing of pain. It is also true that the industrialization of everything has incurred liabilities and is running deficits that have not been adequately accounted […] [including] a social condition which apologists call 'mobility,' implying that it has been always 'upward' to a 'higher standard of living,' but which in fact has been an ever-worsening unsettlement of our people, and the extinction or near-extinction of traditional and necessary communal structures."
\\\\\
Two cell phones and the landline popped off in the dark middle of that same night, their lights flashing, different ringtones a cacophony of confusion. My wife raced for the hospital, but her mother was gone before she got there. I woke the boys at four a.m. to take them to the hospital, saying only that Grandma needed us. They were sleepy, it was dark, the ride silent, but they didn't fall back to sleep. My wife met us in the hallway. In the room I held Wolfie in my arms, big enough now his feet hang down to my knees, and he can't lay his head on my shoulder anymore. He and Starbuck didn't want to leave the body. We had thought we had until Thanksgiving, maybe even Christmas. In the corridor I caught Starbuck staring at posters of green-clad, Klan-looking, Mardi Gras mummers, very spooky; I hoped the image wouldn't remain in his memory of that night.

\\\\\

"In Vietnam once [4], a van I was riding in passed through a defunct rubber plantation. I saw a cemetery there with a solitary French Catholic grave among scores of Vietnamese Buddhist tombs and had the lonely vision of a French ghost watching Vietnamese ghosts play cards at a distance and talk together by the sea, forever."

It still worries me.

\\\\\

The funeral home in this new and slightly strange place was very large and almost beautiful, a brick building with 20-foot ceilings, hand-adzed plank floors, and full-length mirrors that could have come from a manor house or a French chateau. It had a full kitchen for in-house catering. Our rituals were not theirs. Because there are so many Catholics, the director explained, there had been very few cremations. Because so many had their own clergy, it was unusual that we asked him to arrange for someone, and of course Presbyterian means something entirely different here than in Scotland.

The minister was "independent," he said. He was white-haired, leathery, and very respectful not only of the death but our position as outsiders in this world of crayfish and rice and oil. She lay on an improvised bier made from a rolling morgue table. The boys cried, Goodbye, Grandma, which ripped me to shreds; Starbuck did that for my mother, and I hear in it, Goodbye childhood, goodbye innocence, goodbye my understanding that love endures in a single body through time.

\\\\\

We came back to the house and there was an Ensure bottle placed strangely in the middle of the floor. Though I felt a jolt of the uncanny, I quickly blamed the dog, for Wolfie's sake, because he started to get upset in the same way that Starbuck had demanded loudly to know why we thought the doctor should have called. "What would he have to say?" he asked, desperate with hope for reversal.

≈≈≈≈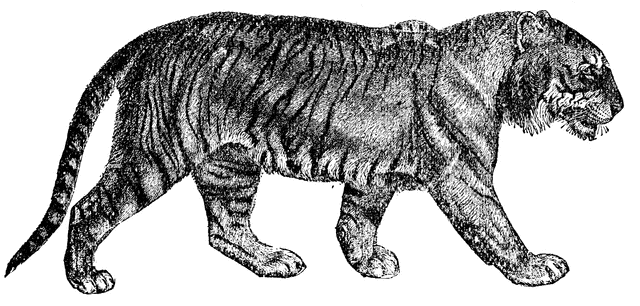 Enduring memories that float in just when we're hopelessly overwhelmed, images presenting themselves without our trying to perceive:

Outside the hospital, the hour or so after Margaret dies, some beat-up orange tabby with no tail, the tail gone, just a ridiculous root-end of a tail, and a mutilated ear. His tough tomcat demeanor, a mythopoetic type familiar the world over, a carnal distillation of the life force itself, all furry balls and catcalls, this small tiger gliding past silly humans dragging toward their cars in a parking lot. Starbuck and I watch him slinking along, self-important, places to go; he gives us a disdainful look back over his shoulder. We look at each other, and without forethought or guilt, and for some reason I cannot imagine, my son and I laugh aloud at the same time. That free feline gentleman hears us and disappears in the holly hedges.