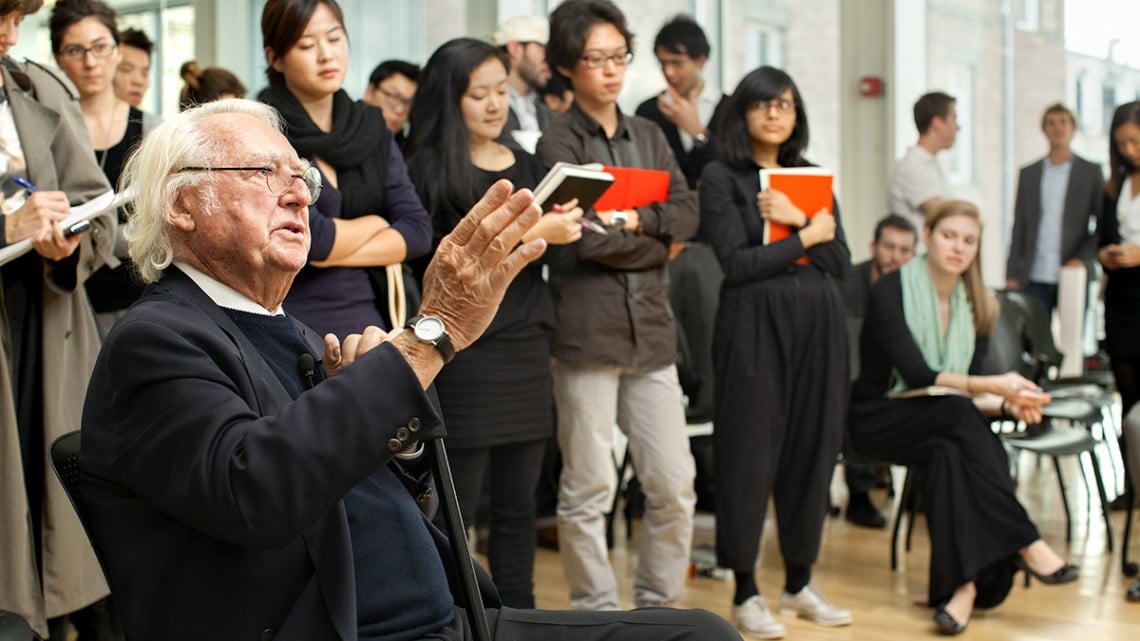 Cornell University is declining a gift from prominent alumnus Richard Meier (left) after sexual misconduct allegations surfaced against the architect Tuesday.
Meier, a Pritzker Prize winner whose famous designs include the Getty Center in Los Angeles, was having the chair of the architecture department at Cornell's College of Architecture, Art and Planning named after him. Cornell announced [1] the Richard Meier Chair of the Department of Architecture in January.
Then The New York Times published a story [2] Tuesday detailing the accounts of five different women, four of whom worked for Meier. Two women said Meier exposed himself to them after they were sent to his apartment, a third said he grabbed her underwear through her dress at a company holiday party, a fourth said he asked her to take off her clothes at his apartment and a fifth -- who did not work for Meier -- said she had to escape his home in the 1980s after he pulled her onto a bed.
Meier told the Times he apologized "to anyone who was offended" by his behavior. He also said his recollection differed. He will take a six-month leave as founder and managing partner of his firm, Richard Meier & Partners.
In response to the allegations, Cornell declined Meier's gift to name the architecture department chair and canceled an event planned for next week to mark the gift. It is also considering other actions addressing endowments for professorships and scholarships Meier previously gave to Cornell.
In 2010, Cornell established an assistant professorship in architecture for young faculty in Meier's name. Cornell also gives his family credit for the Richard Meier Graduate Scholarship and the Ana Meier Graduate Scholarship for students in its graduate architecture program. Meier has given regularly to the university's annual fund.
"As one of our most well-known alumni, Richard Meier has been associated with Cornell University and the College of Architecture, Art, and Planning through his gifts that support students and faculty," wrote Kent Kleinman, dean of Architecture, Art and Planning, in a statement [3]. "Although he has apologized, the reported behavior is unacceptable."
Meier also designed Cornell's Weill Hall, a 10-year-old life sciences technology building.
Disable left side advertisement?:
Is this Career Advice newsletter?:
Smart Title:
Cornell Returns Gift After Misconduct Charges Against Donor