You have /5 articles left.
Sign up for a free account or log in.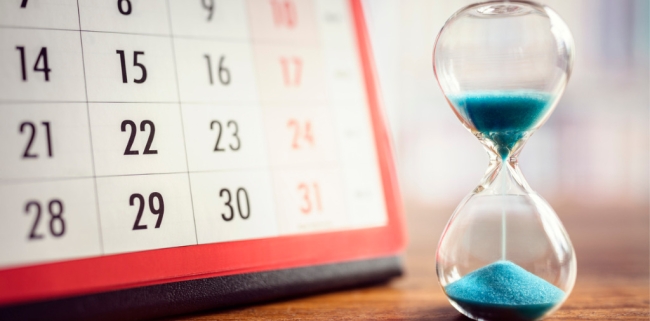 In 2018, many colleges with competitive admissions announced new efforts to encourage and help low-income and middle-income students apply and enroll. The University of Chicago announced that it was going test optional. Johns Hopkins University, courtesy of a $1.8 billion gift from Michael Bloomberg, announced that it would be need blind in admissions. Rice University and Colby College expanded financial aid to reach more families.
Some observers have noted that these efforts do not touch early-decision programs, in which students apply and receive decisions early in return for a pledge to enroll if admitted, or early-action programs, which are nonbinding. And the resilience of early admissions comes despite years of criticism that wealthy applicants are most likely to apply early. They, of course, need not worry about financial aid applications and are more likely to receive counseling that allows them to make choices about where they want to enroll.
An editorial in The Chicago Maroon, the student newspaper at the University of Chicago, noted that the admissions website there warns potential early applicants against applying to a binding early program if they "would like to compare admissions offers and financial aid packages from multiple colleges."
"If the admissions office truly cares about welcoming students from all backgrounds, then it needs to take steps to ensure that the poorest applicant has the same chance of being accepted to UChicago as the richest. ED has no place in an application system that seeks to evaluate candidates on their merit," said the editorial.
Chicago only started binding early decision a few years ago, long after many of its competitors. And advocates for low-income students have for years pointed out the disadvantage noted by the Maroon editorial.
An analysis by the Jack Kent Cooke Foundation pointed to evidence about who applies early. "Twenty-nine percent of high-achieving students from families making more than $250,000 a year applied early decision, compared with only 16 percent of high-achieving students from families with incomes less than $50,000. In short, low-income students are half as likely to apply early, even though doing so would dramatically increase their likelihood of admission."
But even amid these criticisms, the numbers announced by colleges in December showed that many of the most competitive institutions are admitting what are likely to make up more than half of their freshman classes early, and a number of institutions are reporting record numbers applying and being admitted early. And it continues to be the case that admission rates at some of the most competitive institutions (where admissions rates are in single digits over all) are in the teens for early applicants, hardly making it easy to get in, but notably easier. And yet those admit rates are falling at many institutions.
Take Harvard University, for example. It announced last month that it admitted 935 students under its nonbinding early-action program. That's a 13.4 percent admit rate. Assuming a large number of those admitted enroll (and Harvard has one of the best yields in the country -- over 80 percent), they will make up a very large share of the class. Last year's class ended up producing 1,653 freshmen, and the admit rate was 4.7 percent.
But even with the advantage over regular decision, admit rates are falling at some institutions. Princeton University's admit rate for its nonbinding early-action program for those seeking to enroll in the fall was 13.9 percent, down from 14.7 percent a year ago, and 21.1 percent as recently as 2011.
Northwestern University saw a 9 percent increase in early applications this year, following a 6 percent increase a year before. As a result, the admit rate is dropping. This year it is 25 percent, down from 40 percent a decade ago.
Brown University saw a 21 percent increase in early-decision applicants, growth the university attributes to improvements in the financial aid program.
Barnard College received 1,235 early-decision applications this admissions cycle, a 24 percent increase in a single year. Barnard does not release the total number of admitted applicants until the end of the cycle, but officials confirmed that the number would be similar to last year's total. If that is the case, the early-decision admit rate will have fallen from just under 30 percent to 24 percent. New York University saw early-decision applicants go up by 41 percent this admissions cycle.
Johns Hopkins announced that its 2,068 early applicants this year represented a slight increase over last year's then-record total. (While Hopkins had new financial aid policies as a result of the Bloomberg mega-gift, they were not announced until after the deadline at which early applicants would have applied in 2018.)
Duke University saw sharp increases in the number of early applicants (and corresponding decreases in the admit rates) in each of the last two years for a binding program. For fall of 2019, 4,852 people applied early, up 19 percent in a year. The prior year's total was up 16 percent from the year before. The admit rate fell from 21 percent to 18 percent. Those admitted this year will make up just over half (51 percent) of the class.
The focus on early application trends of top universities in the United States is now global, as evidenced by reports (not necessarily true) from Hong Kong about the success or lack of success of students from China in gaining admission early to the Massachusetts Institute of Technology. MIT, already competitive in early admissions, saw modest gains in early applications this admissions cycle. Of the 9,600 who applied early, 7.4 percent were admitted.
The South China Morning Post, a leading newspaper in Hong Kong, reported that no applicants who were educated in China were admitted to MIT early, and that the five from China who were admitted all attended high schools in the United States. The article speculated that fears in the United States about Chinese espionage might be responsible. MIT doesn't release figures by country for early admissions, so officials there said that they did not know the basis of the report.
The increases are not unique to the institutions with national bases of applicants, or the very highest level of competitiveness.
Connecticut College reported a 25 percent increase in the number of early-decision applicants.
The University of Georgia received 17,000 early-action applications for fall 2019 admission. That is a 14 percent increase in one year, and a 28 percent increase over five years.
These campus reports are consistent with trends reported (but from a year ago) in the "State of College Admission" study from the National Association for College Admission Counseling.
Between fall 2016 and fall 2017, colleges reported an average increase of 4 percent in the number of early-decision applicants and of 5 percent in those admitted through early decision. This builds on previous increases. From fall 2016 to fall 2017, colleges reported that the number of early-action applicants increased by 9 percent, and the number accepted through early action went up 10 percent. Early programs were most popular with those colleges with greater levels of competitiveness (lower admit rates).
Among all colleges with early decision, their regular admit rate was 50.7 percent, but the rate for early decision was 62.3 percent. For colleges with early action, the overall admit rate was 64.1 percent and the rate for early-action applicants was 73.6 percent.
QuestBridge Impact
Several colleges, mindful of the criticisms about early-admissions programs favoring the wealthy, are now noting their involvement with the QuestBridge program. QuestBridge is a nonprofit that works with high-achieving, low-income high school students. It operates a program in which students who "match" with an early-admissions program are assured a full scholarship. These students are generally at income levels that they would receive a full scholarship through the regular process, but this allows them to apply without fearing that they will be admitted without one.
Emory University announced that its 1,910 applications for early decision represented a new high, with 559 admitted to the Atlanta campus and 256 to the campus in Oxford, Ga. In that group were 32 QuestBridge students, many of them the first in their families to go to college.
And Yale University announced that the 794 people admitted to a nonbinding early program included 55 admitted through the QuestBridge match, more than in any year since Yale joined the QuestBridge program in 2007.
Meanwhile, jockeying is now beginning for the second round of early decision offered by many colleges. And while many colleges defer more early applicants than they reject outright, their admit rates tend to be quite low, prompting many last-minute applications to other institutions.