Oronte Churm is the pen name of John Griswold, who teaches in the MFA program at McNeese State University, proudly nestled in Cajun country on the Louisiana Gulf.
"The Threshold of Autonomy," by Tim Peters
September 15, 2011 - 11:15pm
By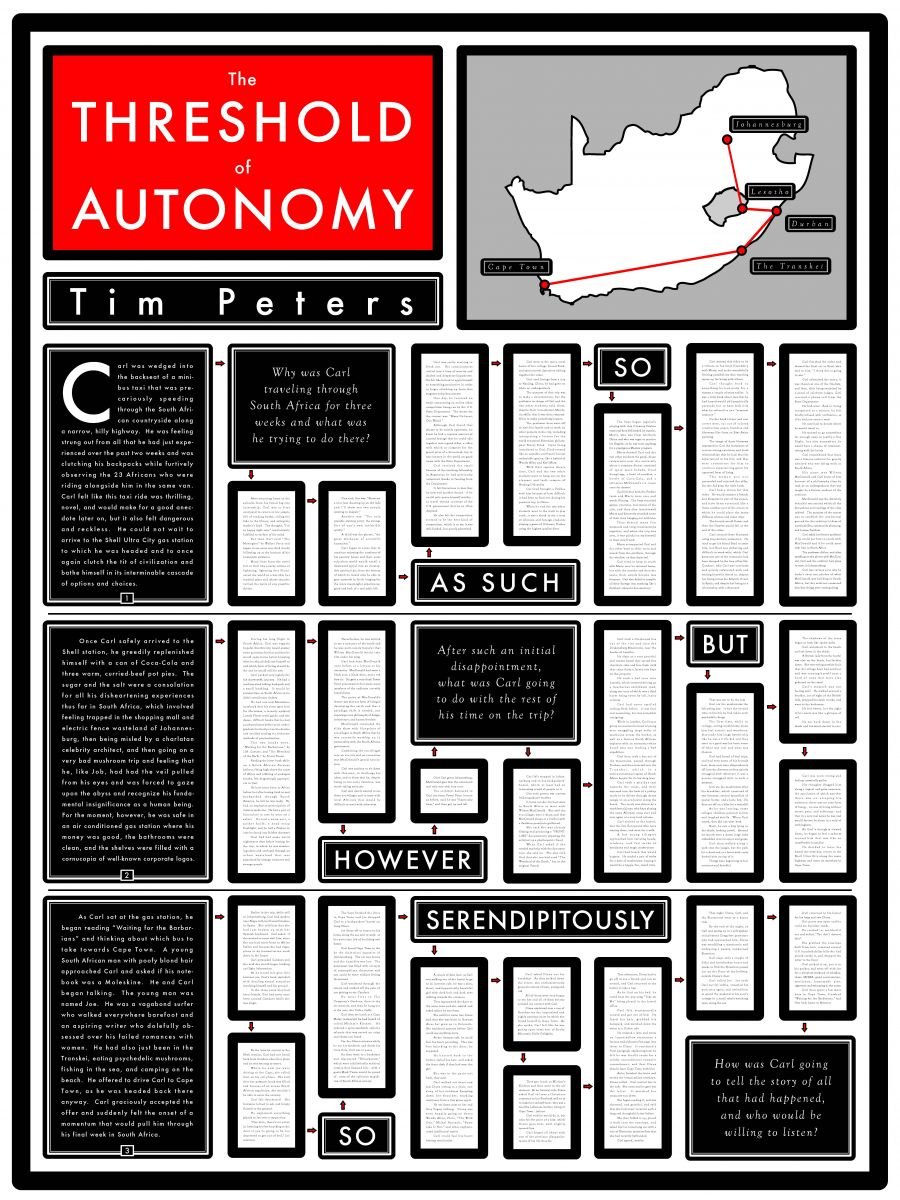 Read the continuing adventures of Carl, recent college graduate and international traveler, by my favorite diagram-story writer, Tim Peters. Sure, I don't know any other writers of diagram stories. But if I ran a publishing house I'd have a book of these things in production by this afternoon. Click the picture to get a PDF file you can enlarge and move around in, and then go back and have a look at Tim's first two "comics without pictures" for IHE here and here.
Topics
Job Categories
Related Jobs
From the day we were founded in 1789 as the nation's first state university, UNC-Chapel Hill has helped people reach their potential. Today, we're...
Chamberlain College of Nursing has a 125-year history of preparing extraordinary nursing graduates. Our roots go back to the Deaconess tradition of...
Most
Past:
Day
Week
Month
Year