As 2013 comes to an end, we looked back at the stories that most attracted and intrigued our readers. Here are the 10 articles that drew the widest readership on Inside Higher Ed this year, in case you missed them: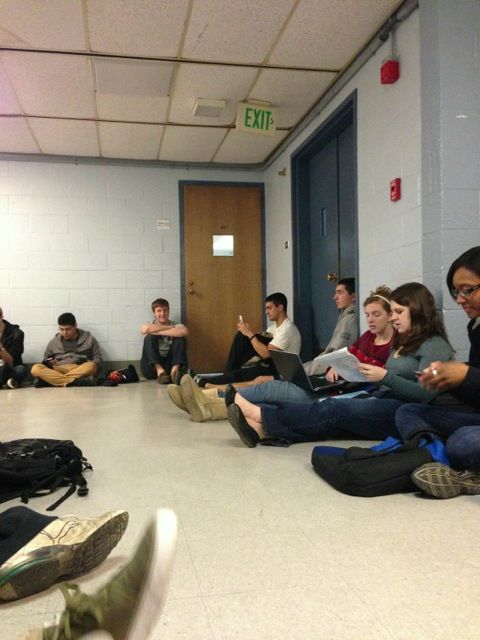 Dangerous Curves
To test limits of Johns Hopkins professor's scaled grading policy, all of his students boycott the final -- and all get As as a result.

The Adjunct Advantage
Students at major research university learn more when their instructors are off the tenure track than when they are on it, new study finds.

Meritocracy or Bias?
Study finds that when white people are told of the success of Asian applicants, their commitment to basing admissions on grades and test scores drops.

Too Risky for Boulder?
Students and alumni rally around tenured professor who says she is being forced out because her lecture about prostitution (in a course on deviance) might make some people uncomfortable.
MOOC Mess
Amid student confusion and frustration, Coursera calls off a course one week in. The subject? "Fundamentals of Online Education: Planning and Application."
Price of a Bad Review
A university librarian finds himself sued for questioning the quality of an academic press.
Possible Probation for Phoenix
For-profit university's accreditation troubles deepen with probation recommendation based on alleged lack of autonomy from its corporate parent.

A Protest Resignation
One prominent anthropologist, Marshall Sahlins, resigns from National Academy of Sciences to protest its election of another prominent anthropologist, Napoleon Chagnon, as well as the group's military partnerships.

Interdisciplinary Penalty
If you combine two disciplines in your dissertation, you can expect to earn less than you would otherwise in the year after finishing your doctorate, study finds.
The Mom Penalty
A decadelong research initiative out of the University of California at Berkeley culminates in a detailed look at the effects of children on men's and women's academic careers.