Market-your-graduate-programs-international
Market your graduate programs to the engaged professionals gathering at Inside Higher Ed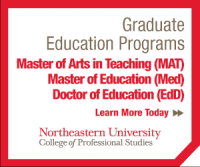 Think the only way to spotlight your graduate programs to the professionals in the international higher education community is expensive print advertising?
Think again.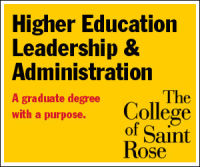 At Inside Higher Ed you'll find breaking news, lively commentary and thousands of job openings absolutely free. That's why more college faculty, administrators and executives get their higher education news from Inside Higher Ed than from any print publication. And that's why Inside Higher Ed is rapidly becoming the best way to market your graduate programs to engaged professionals in higher education.
Inside Higher Ed BY THE NUMBERS
Readers span every state, and about 14% of our readers are outside the U.S.
More than 1.5 unique monthly readers account for 4 million page views per month
113,000 Daily News Update opt-in email subscribers
34% of our readers are faculty, 38% are academic or institutional administrators and 12% are senior executives
ADVERTISING OPTIONS:
Story Level Page
Run-of-Site Advertising - Launch your campaign to a captive audience of 1.5 million unique monthly visitors on our home page and throughout the story-level pages. Ads are 300x250 and 160x600 pixels and rotate evenly throughout the site over the course of your campaign for maximum visibility with our avid readers. Flash and other animation accepted.
Cost: USD $45 CPM (cost per thousand impressions delivered) Geo-targeting is available (additional $10 CPM, must be purchased as part of a larger run-of-site campaign)
Daily News Update
Daily News Update Email Advertising - Higher education's best-read daily news summary, now delivered to more than 113,000 registered opt-in subscribers each weekday. Ads are purchased for the week and delivered each day for five straight days. Click here to see a sample of our Daily News Update.
Banner Ads – Three ads are available at 300x250 pixels, static ads only. Cost: USD $7,700 ($8,200 for guaranteed positioning)
Weekly News Update
Weekly News Update Email Advertising
- Offering a summary of the week's best-read articles, now delivered to more than 37,500 registered opt-in subscribers each Friday morning. Two 300x250 pixel ads are available, static ads only, no Flash.
Click here
to see a sample of our Weekly News Update.
Cost: USD $1,350 per insertion (available to nonprofit clients only)
To download our online advertising specifications in PDF form, click here.  To download our complete media kit, please click here.
New to online advertising? Click here to view our online advertising FAQ.
To discuss other options about how you can reach your best prospects, please contact:
Svitlana Barnes, London Office
+44 (0)7746 184 945 / svitlana.barnes@insidehighered.com