You have /5 articles left.
Sign up for a free account or log in.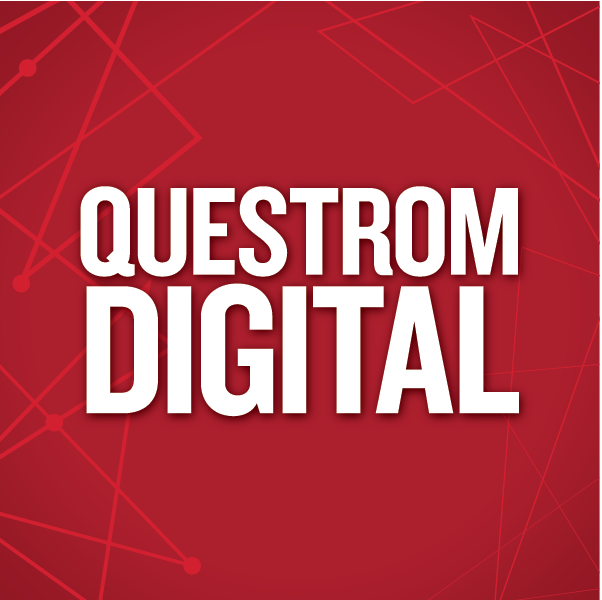 Many of the universities that have created lower-priced online graduate programs in recent years have gone out of their way to make the case that the digital versions are equivalent to their (more expensive) in-person equivalents.
"Online students learn from the same faculty and take the same courses as those on campus in Atlanta," Georgia Institute of Technology states in describing the online version of its master of science in cybersecurity degree.
"Yes, this is the same degree as the on-campus M.B.A. degree, and after successfully completing the degree requirements you will be part of the Illinois alumni network," the University of Illinois's Gies School of Business says in the FAQ for its online M.B.A. offered with Coursera. (Gies went so far as to end its on-campus program after this year.)
Boston University makes no such promises about its new online master's in business administration degree in conjunction with edX, which will cost $24,000 compared to tuition and fees of $56,000-plus for its in-person, full-time version (more than $76,000 with room and board).
Oh, officials at BU's Questrom School of Business believe the online degree program will be of high quality -- and in fact they believe the on-campus version will have much to learn from the virtual iteration.
But the new online M.B.A. will differ from the in-person version in many ways: among other things, it's aimed at a different audience ("the global learner" who wants to advance her career while still working versus a career switcher who chooses to take a year-plus out of the workforce to return to school), has a different curriculum (five modules built around "capabilities" such as "data-driven decision making" rather than courses such as marketing or operations), and allows less specialization.
"We're differentiating our programs more," said Susan Fournier, Questrom's dean. "At the same time, we're launching a program for the global online segment, having the most innovative and customized offering to meet their needs. We're doubling down to improve the on-campus M.B.A., emphasizing and creating more value in the things you will get in that degree that you won't have online."
As befits someone in her position, Fournier reaches to other industries that appear in the business school's case studies for analogies. Steinway and Porsche, she said, are both high-end brands that have found ways to offer lower-priced versions of their instruments and vehicles, respectively, while maintaining their reputations for quality -- in large part by augmenting the services they offer on their higher-priced offerings.
"There's a big difference," she says, "in the value propositions."
BU Builds Up
As is true of many things in higher education, "new" initiatives like Boston University's low-priced M.B.A. were a long time coming (or at least "long" as that is defined in the digital era).
The university has experimented with online education for nearly 20 years, originally through its extension programs and more recently through a separate office of online education.
It was an early partner of edX, the massive open online course provider founded by neighboring Harvard University and Massachusetts Institute of Technology.
In 2017 the Questrom business school began offering "micromaster's" credentials in digital leadership and digital product management through edX, part of the provider's suite of mixed online/in-person programs that could be stacked to form a full master's.
All of that work has helped the university to do some of the hardest work around online education, which involves creating the administrative and policy infrastructure and getting faculty members comfortable experimenting with new modes of delivery.
Then "boom," Fournier said, edX approached BU about creating its first fully online M.B.A. program -- inspired, certainly, by the fact that the MOOC provider's rival, Coursera, had been steadily expanding its suite of low-priced online master's programs, including the aforementioned iMBA at Illinois. EdX announced a set of such master's programs last fall, but an M.B.A. was not among them.
Fournier said she and her colleagues were intrigued by the idea of creating a fully online M.B.A. program with edX, for a variety of reasons.
First is edX's status as a platform of 21 million learners internationally and its mission of providing accessible, high-quality education around the world, which aligns, Fournier said, with the business school's value statement of "creating value for the world."
Second, she said, tapping into the MOOC provider's enormous user base could give Boston University a head start in building a program of significant "scale," which Fournier said she has come to believe is essential for success in digital learning, "given the huge investment you have to make in infrastructure, faculty acculturation, capability development, studies and new staff, which are all very costly." BU's full-time M.B.A. program has about 300 students, and its part-time executive M.B.A. has about 640. The enrollment target for the fully online M.B.A.: 2,500 to 3,000 within five years, Fournier said.
Aiming for a larger scale "also starts to suggest a pricing strategy," she said. Most selective institutions purposely limit who they serve, and as a result tend to price their programs "super high." The alternative, she said, is to "try to use this wider funnel" to attract more people, potentially allowing you to price the program lower.
Online education "should be priced lower," Fournier adds. "If we tried to bring 1,000 M.B.A. students, 2,000 students, to Boston, the cost would absolutely be higher. We'd need new buildings, and to scale up the faculty five times. This way we should have lower acquisition costs and lower costs of delivery."
Reconsidering What's in the M.B.A.
As BU and Questrom were dabbling with various forms of digital learning, they were also re-evaluating the nature of business education, through a series of global and regional conversations called the Business Education Jam.
The discussions, which involved other business education organizations as well, involved several thousand academics and business professionals around the question of what business education should look like in the 21st century. And the bottom-line answer, Fournier said, is that it "looks very different from our current core M.B.A.," especially for the group she calls "global learners."
Rather than building expertise in narrow disciplines like accounting or finance, she said, business leaders going forward need "five competencies" that they can use in whatever field or setting they work in: leading with integrity; creating a socially responsible business in the digital age; developing an innovative mind-set; pursuing a global business opportunity; and learning data-driven decision making.
The business school has begun slowly revising its traditional curricula and degree programs, but that sort of change doesn't happen fast.
The new online degree, on the other hand, offers an opportunity to remake the curriculum from the get-go -- and to strip away everything that doesn't fit. The curriculum is made up of modules in each of the five aforementioned competencies -- period. "That foundation is what we think the 21st-century learner needs to know," Fournier said. "We are not offering any electives," which are very expensive because of the faculty expertise required to offer them. "When you do those five modules, this is it -- you're done."
Fournier and Questrom recognize that that stripped-down curriculum won't satisfy everyone -- in fact, they're counting on it.
"That's why that degree is $24,000, and the other one is not," she says. Students in the fully online M.B.A. can't take electives in health care, as 28 percent of the university's in-person business students do, given Boston's vibrant health sector.
They won't have networking interactions or career counseling or in-person internships, as students in the in-person program do.
That's where Steinway and Porsche come in, she says. Questrom will have to find a way to "sustain product offerings at different levels" and to persuade students that its M.B.A. programs have sufficient value, whether they're paying $24,000 or $76,000.
"It's our responsibility," she said, "to make that value proposition obvious."