LMS Report: Blackboard No. 1, Moodle No.2
By
e-Literate's quarterly report on the learning management system market in four global regions shows that North America is the only region with four dominant systems serving degree-granting institutions, and that the four have a combined market share of 90 percent.
During the first quarter of 2017, Blackboard had a 33 percent share, Moodle 25 percent, Canvas 19 percent and Brightspace 13 percent, according to the report. Last fall, Blackboard had a 31 percent share, Moodle 25 percent, Canvas 17 percent and Brightspace 11 percent, according to e-Literate.
Moodle has the largest market share in Europe, Latin America and Oceania (Australia, New Zealand and surrounding islands), far outpacing second-place Blackboard. Meanwhile, Europe has the largest number of systems in use: Sakai, Ilias, Olat, Stud.IP, Claroline, itsLearning and Fronter are all second-tier competitors (although data shows virtually no new implementations for any of these systems during the quarter).
Data for the e-Literate report was provided by LISTedTECH.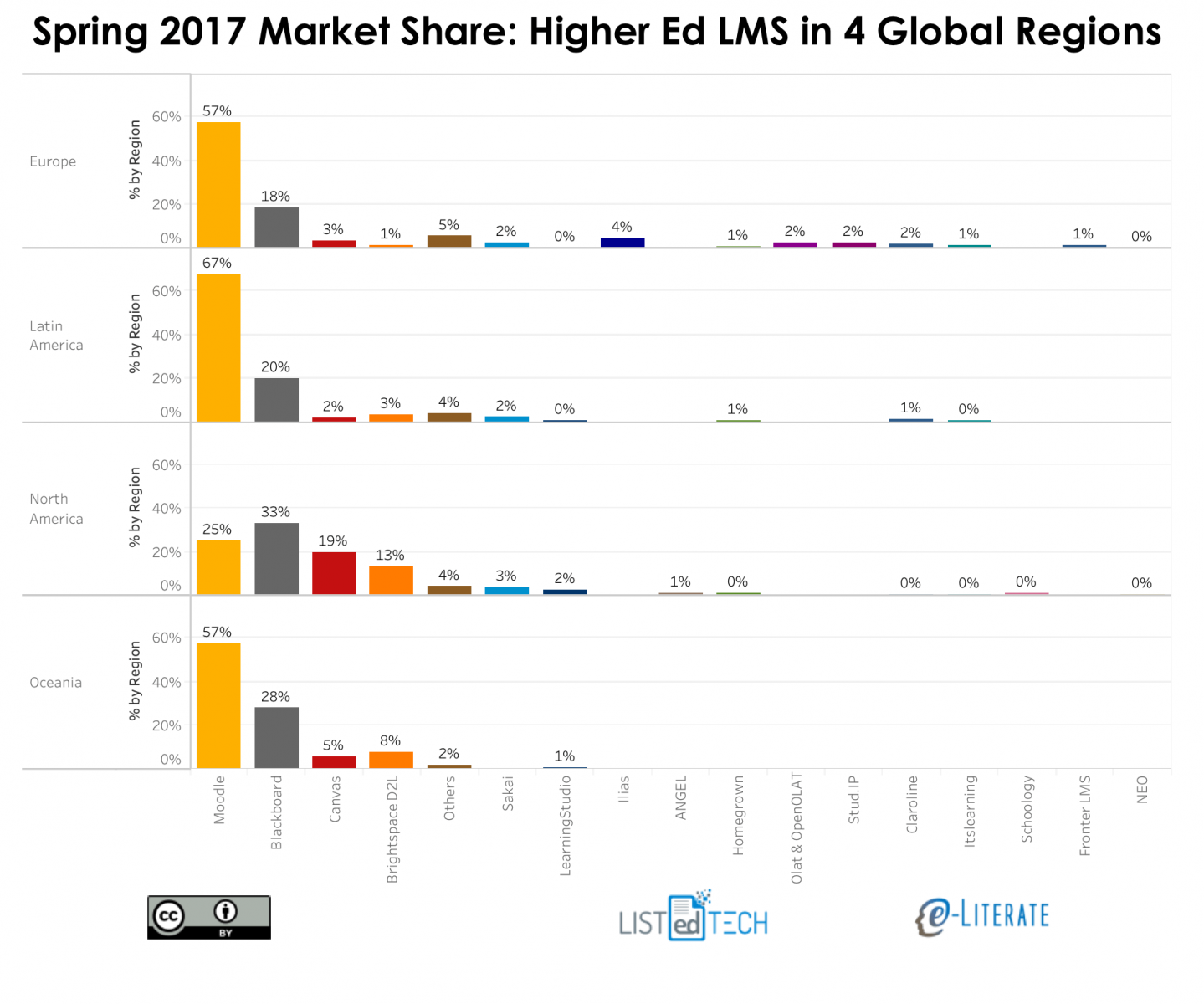 Read more by
Inside Digital Learning Articles
Inside Digital Learning Opinion
You may also be interested in...
Inside Higher Ed's Quick Takes