You have /5 articles left.
Sign up for a free account or log in.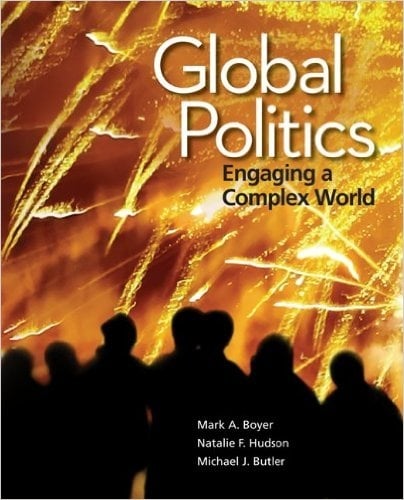 McGraw-Hill Education has taken the unusual step of withdrawing a textbook and planning to destroy all copies of it -- following criticism that four maps in the book are inaccurate and anti-Israel.
The book is a political science textbook, Global Politics: Engaging a Complex World. The McGraw-Hill Education website no longer features the book. But a page on Amazon describes the book this way: "This contemporary presentation stresses the importance of global events and offers students a number of lenses through which to view the world around them."
The book features four maps of what is now Israel, Gaza and the West Bank and says that it shows "Palestinian loss of land" from 1946 to 2000. Many Palestinian advocates agree with the maps, but many historians and supporters of Israel strongly disagree and argue that the maps distort key facts, such as Jewish ownership of land before Israel became a country in 1948. Supporters of Israel have fought the use of these maps elsewhere and quickly urged McGraw-Hill to change or withdraw the textbook. Here is one such blog post, which outlines objections to the maps and includes alternative ways to think about land in the region.
Catherine Mathis, a spokeswoman for McGraw-Hill Education, said via email, "As soon as we learned about the concerns with it, we placed sales of the book on hold and immediately initiated an academic review. The review determined that the map did not meet our academic standards. We have informed the authors and we are no longer selling the book. All existing inventory will be destroyed. We apologize and will refund payment to anyone who returns the book."
Mathis said the publisher was still trying to figure out how the maps made it into the textbook. She said that the maps were not created by the authors, but were submitted by the authors. (NOTE: The prior sentence has been updated based on additional information from McGraw-Hill.)
The authors -- none of whom responded to requests for comment -- are Mark Boyer, professor of geography at the University of Connecticut; Natalie Hudson, associate professor of political science at the University of Dayton; and Michael Butler, associate professor of political science at Clark University.