You have /5 articles left.
Sign up for a free account or log in.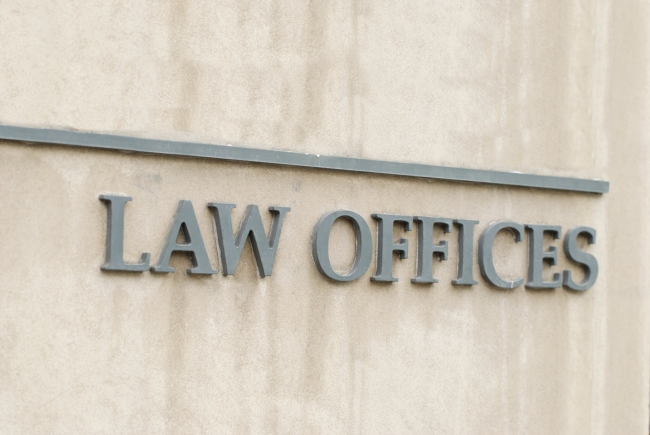 The University of Tennessee at Knoxville on Tuesday agreed to pay $2.48 million to settle a federal lawsuit brought by eight women against the university's football program. As part of the settlement, the university agreed to no longer provide athletes accused of misconduct with a list of lawyers they could contact.
The lawsuit accused Tennessee officials of helping athletes accused of assaults find good lawyers for themselves, a charge the university denied while also admitting it did prepare a list of six local lawyers for athletes to call. The lawyers, all Tennessee graduates, included two former members of the university's athletic board, a football color commentator for its television network and a prominent booster. Other students at Tennessee accused of crimes -- and those who file complaints that they have been the victims of assaults or other crimes -- did not receive the list.
Victims' advocates argue that pointing athletes, and only athletes, toward high-powered lawyers is unfair to students who are victims of sexual assault. But the National Collegiate Athletic Association -- an organization that considers a team treating its players to a $7 game of laser tag to be an impermissible benefit -- has no rules against the practice.
"Generally, providing a list of attorneys to student-athletes is not necessarily an issue, as long as the student-athlete in question pays the going rate for similar services in the area," Meghan Durham, assistant director of public and media relations for the NCAA, said. "If the student-athlete retains an attorney through the attorney's normal process and pays the going rate for the services, it would also not be an issue if that attorney sits on the school's athletics board, though the school should be mindful of potential conflicts of interest."
It's not clear, however, whether athletes actually pay university-recommended lawyers for their services, even when the attorneys are boosters.
In May, The Tennessean contacted several of the lawyers on the university's list, many of whom have represented athletes and coaches for crimes ranging from underage drinking to sexual assault. None would comment on whether they were paid for their work.
For decades, a lawyer in Baton Rouge provided pro bono legal services to more than 100 Louisiana State University athletes until the university asked him to start charging athletes in 2011. Throughout the 1980s, an Orlando attorney and Florida State University booster represented athletes for free. A 2013 Wall Street Journal article suggested that a Gainesville lawyer and frequent Florida State donor has offered pro bono services to dozens of athletes, including Aaron Hernandez, a football player who would later be found guilty of murder.
In 2014, Fox Sports reported that FSU officials and Tallahassee police worked together to help prepare a defense for Jameis Winston, the university's star quarterback at the time, after he was accused of sexually assaulting a female student. The university denies the allegations, though Winston's lawyer, Tim Jansen, is considered FSU's "go-to attorney" for athletes in legal trouble. Winston denied assaulting the female student, and he was never charged with the crime or found responsible by the university.
"Athlete privilege is real," Katherine Redmond Brown, founder of the National Coalition Against Violent Athletes, wrote in a blog post about athletes and violence in May. "Boosters surround [the athlete] making sure his family is comfortable. If he gets into legal trouble, he has some of the best lawyers in town available to him, either pro bono or paid for by those same boosters. The coach receives a police report and immediately goes into protect mode. He calls his contact on the police force. Coach gets the report and knows witness names and knows the story. His teammates line up behind him, ready to defend him in this off-the-field battle. They are used to the fight. They are a family. They stick together. Right or wrong, they defend the family."
NCAA rules on pro bono services involving lawyers with connections to a university are murky. "It would not necessarily be a problem if a student-athlete received pro bono services from an outside agency, as long as the agency provides those services based on objective criteria unrelated to athletics," Durham, of the NCAA, said.
John Infante, a former NCAA compliance officer who writes often about the association's rules, points to another rule that could allow for boosters to provide free legal services: one that was adopted in 2006 and states that an institution and "a representative of its athletics interests" can provide legal expenses if the case can somehow be linked to the student's involvement in athletics, though the rule was written with eligibility issues in mind.
NCAA rules also state that pro bono services can only be offered if the athlete contacts the lawyer first. The association declined to comment on whether an athlete contacting a specific lawyer only because they were on a list provided by the athletic department would bend those rules.
Marc Edelman, an associate law professor at the City University of New York's Baruch College and an expert on sports law, said there's a good reason the NCAA is hesitant to create rules more concretely preventing athletes from receiving pro bono legal services. The majority of big-time college athletes -- players in the revenue sports of basketball and football -- are below the poverty line, Edelman said, meaning they likely could not afford "a premier attorney" on their own.
Rules limiting those athletes' access to a lawyer could provide the NCAA with its own legal troubles. Whenever a private association gets involved in seeking to limit an individual's right to counsel, "complex legal issues emerge," Edelman said.
"The NCAA would be ill advised to try and restrain this conduct," Edelman said. "That's not to say that this is necessarily a good, moral or desirable idea. It is not surprising that where the financial interests of college sports align with the personal interests of athletes, that colleges will seek to help those individuals. Ethically, of course, it is wrong for a college to help a student because it's in their financial interest but not help another student because her well-being is not in their financial interest. But as long as colleges continue to make huge sums of money from the performance of elite college athletes, that natural financial incentive will persist."
Dionne Koller, director of the Center of Sport and Law at the University of Baltimore, said colleges may have another incentive to limit connecting athletes with lawyers, however: bad press.
Koller said even though colleges seem to be on safe ground with the NCAA, she would not be surprised to see more institutions follow LSU and Tennessee in trying to create more separation between athletic departments and the attorneys representing their athletes.
"Even if it is a perfectly legitimate practice," Koller said, "the optics are not great."