You have /5 articles left.
Sign up for a free account or log in.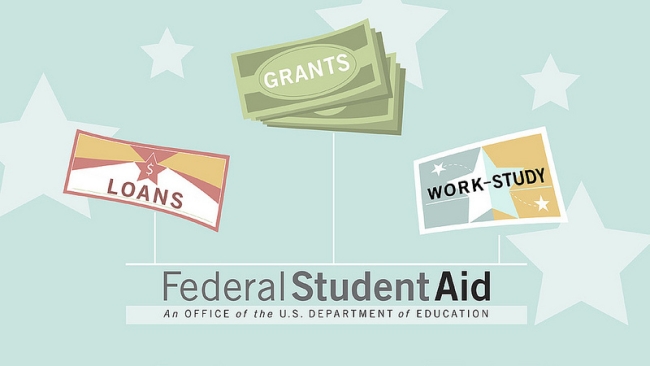 Before a confirmation vote at the Senate's Health, Education, Labor and Pensions Committee this week, Betsy DeVos responded to more than 800 written questions from Democratic members of the committee. Those answers didn't help persuade any Democrats to support her as the next secretary of education -- her nomination advanced to the full Senate on a party-line 12-11 vote -- but one response has stirred concerns among higher education researchers that the Department of Education will not remain committed to maintaining federal data currently published on its website.
Those data are critical, researchers say, to studying issues like student debt, student persistence, graduation rates and job placement outcomes.
Asked about maintaining what is currently found on the Federal Student Aid data center, DeVos said she looked "forward to reviewing the information provided and ensuring that the data center is providing useful information about activity related to Title IV programs."
That response was in line with many of her answers in her confirmation hearing and in other written responses to senators -- promising to study an issue or follow the law but otherwise avoiding commitment to a specific policy. That approach is also not uncommon for most cabinet nominees but has nonetheless troubled higher ed researchers who prioritize transparency.
Mamie Voight, the vice president of policy research at the Institute for Higher Education Policy, said that response has provoked discussions within the higher education research community about downloading and maintaining data sets from the FSA data center, College Scorecard, the Integrated Postsecondary Education Data System and other sources in case they are not maintained or regularly updated by the department in the future.
"Especially in the past few years, we've seen a lot of really useful data come out of the Department of Education. It's useful for consumers and it's useful for policy makers and researchers," she said. "We haven't heard clear information from the current administration about whether they'll maintain those data or not."
IHEP has used College Scorecard data, which were released in 2015, to study loan repayment rates and what influences students' ability to repay their loans. The group leads the Postsecondary Data Collaborative, a partnership of more than 30 organizations that advocate for increased access to quality data on higher education. Voight said that promoting access to those data has been a priority for the group under both Republican and Democratic administrations.
Elise Miller, a higher education data expert and former vice president of research programs at the Access Group, said she began downloading federal data sets this week as a precautionary measure.
"It just made sense, because we've seen things happening at other agencies, so why not collect it while we can," Miller said.
In the final weeks of the Obama administration, "guerilla archiving" groups formed at university campuses across the country to download and store federal climate data out of fears that the Trump administration might delete government research from the internet. And in the first week of the new administration, directives sent to employees at several federal agencies involved in science created fears that the White House would block their research from reaching the public.
Matthew Soldner, a principal researcher at the American Institute for Research, said those reports as well as DeVos's comments on FSA data have sparked concern that education data could be less available under the new administration.
"However unlikely, anything that smacks of ED taking a step backwards on data availability deserves scrutiny, when virtually everyone in the higher education community is working hard to make information more available to students, families and policy makers, not less," Soldner wrote in an email.
In case those comments are indicative of a new approach from the administration, AIR has already taken steps to download data, including institution-level loan and grant volume reports, financial responsibility composite scores, and business information resources from the Federal Student Aid data center. Soldner said that although the disappearance of IPEDS data "seems beyond the pale," the group also downloaded the most recent version of those data.
David Bergeron, the former acting assistant secretary for postsecondary education under President Obama, said it has been a goal of the American higher education system since 1980 to make more and better-quality data available. A change in policy involving the accessibility of federal data would be at odds with that long-term goal, he said.
"It would impede the improvement of higher education in the United States," Bergeron said. "It would move us away from being able to do peer review and know what programs at higher education institutions are effective."
​Both Republicans and Democrats have backed those efforts. Republican Virginia Foxx, the chairwoman of the House education committee, last year sponsored legislation that would require the government to expand the population of students on which it collects data to include part-time students as well as transfer students.
Bergeron said DeVos could have avoided new concerns by embracing those transparency goals in her answers to senators.
"It's the tone of the response that sets people's nerves on edge, particularly with what happened in other agencies like the EPA," he said.