You have /5 articles left.
Sign up for a free account or log in.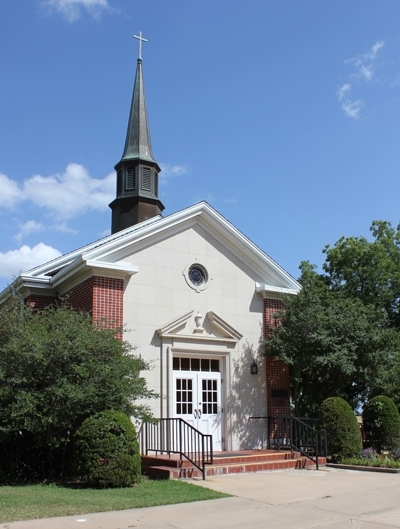 East Central University -- a public institution in Ada, Okla. -- has found itself immersed in a fight over separation of church and state.
Last week, after receiving a complaint from Americans United for Separation of Church and State, the university agreed to remove various religious symbols on permanent display in a chapel on campus. But then the university faced strong criticism from politicians and religious leaders in Oklahoma and reversed course. The university has stopped plans to remove the religious symbols, pending a further review of the issues.
"While it is legal for a public university to have a space that can be used by students for religious worship so long as that space is not dedicated solely to that purpose, it is a violation of the Establishment Clause of the First Amendment to the U.S. Constitution to display religious iconography on government property," said the letter from Americans United for Separation of Church and State to the university. "Please remove or cover the religious displays and items."
Specifically, the letter cites the display of a Latin Cross and other crosses that are on permanent display in a way that the letter said "communicate[s] religious endorsement to members of the public by displaying religious items or messages." The letter cited numerous court decisions about such displays.
Initially, the university said it would respond by removing the crosses. But then religious leaders started to speak out, saying it was fine for a public university to display crosses.
Randall Christy, founder of the Gospel Station Network, told The Tulsa World, "It's time for Christian people to take a stand for our history and heritage. The idea that the cross excludes people is not true -- it's the opposite. The cross represents that all are welcome, that people of all walks of life are loved by God."
On Friday, the university announced it was reversing course.
"We moved too quickly," said a statement from Katricia Pierson, the university's president. "We regret not taking time to pause and thoughtfully consider the request and the results of our actions on all of the students, faculty and community members who we serve … This requires a more thoughtful and deliberate approach to the request. That will be our next step."
Via email, Ian Smith, a lawyer for Americans United, said, "The university has said that they will be taking a closer look and thinking about things. That's fine -- we gave them 30 days to respond, and the letter only went out on the 20th. Ultimately, though, we expect that they will make the same decision since the law is definitively on our side."
A spokesman for the organization said many public colleges have chapels in which various student religious groups put up crosses and other religious objects during religious services or events. Americans United has no objections to such displays, the spokesman said.