You have /5 articles left.
Sign up for a free account or log in.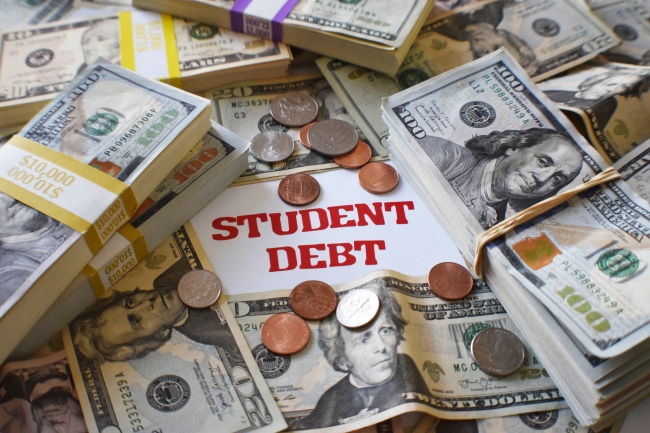 Darren415/iStock/Getty Images Plus
On July 1, the U.S. Department of Education's new borrower defense to repayment (BDTR) regulations will go into effect. Now in its fourth iteration, the latest BDTR rule will be much stronger than its predecessors in terms of the protections it offers to student loan borrowers who claim they were misled by their colleges. Among many other significant changes, the new BDTR rule makes it easier to file claims. In fact, new provisions allow for third parties to file massive claims on behalf of borrowers—sometimes without their knowledge. The result is a BDTR rule that carries the potential for institutions to face significant adverse findings, negative publicity and substantial liabilities.
For much of the history of BDTR, department enforcement has been directed at for-profit institutions. However, recent events suggest that the next stage of BDTR may be different. Media scrutiny and Capitol Hill attention to high-profile incidents like the false reporting of rankings information and a Government Accountability Office report suggesting that institutions obscure the total cost of programs may indicate that the next stage of BDTR enforcement could be directed at nonprofit colleges and universities. Moving forward, institutions of all types should prepare for compliance and review any past practices that could come under severe scrutiny.
The New BDTR Rule: Not Like the Previous Rules
The BDTR rule, first enacted in 1994, has undergone multiple revisions, first in 2016 under the Obama administration and again in 2019 under the Trump administration. (Disclosure: in my role as attorney advisor to the under secretary of education and special counsel at the U.S. Department of Education, I helped author the 2019 regulations.) The current administration began a fourth rule-making process in 2021.
In short, the BDTR rule provides a pathway for relief for borrowers who were misled by the institution they took out loans to attend. The regulations offer borrowers a way to have their loans discharged if they can show that they were subject to certain unfair or misleading practices, including "substantial misinterpretation" or "aggressive and deceptive recruitment." The rule applies to all institutions—public, nonprofit and for-profit—and includes a process for the department to hold colleges financially accountable. If found responsible for a BDTR claim, a college would be required to pay back the total amount of the discharged loans. For group claims, this could amount to tens of millions of dollars.
On Nov. 1, the department released another revised BDTR rule after negotiating for months and responding to thousands of public comments. The new regulations represent the strongest version of the rule yet.
In an effort to create a more borrower-friendly process, the department made a number of significant changes to the current BDTR rule, such as: expanding the bases of borrower claims, allowing for group-based claims, removing all time limits on the filing of claims, lowering certain requirements to provide evidence of harm, instituting a presumption of full debt relief (rather than a partial discharge of debt) for approved claims, streamlining department decisions on claims to provide borrowers relief faster and many other changes.
While some of these are welcomed revisions, especially for borrowers who were misled, institutions of higher education should be concerned about some of these changes. Most importantly, and potentially most consequentially, the department reinstituted and expanded the group claims process in the Obama-era rule. After July 1, the department will be able to initiate a group claim process against an institution for a host of reasons, including any federal government action or lawsuits filed against colleges.
In addition, the Biden administration's rule allows for third parties—called "third-party requesters"—to file claims on a borrower's behalf, sometimes without their knowledge. State attorneys general—as well as other state regulatory agencies—will be empowered to file claims for groups of borrowers who may or may not live within the state they represent. Borrowers who are automatically included in a state attorney general's request are given the option to opt out, but it is hard to imagine borrowers doing this on a large scale.
Additionally, legal assistance organizations that meet certain criteria are granted the ability to file third-party claims as well. Unlike state attorney general claims, legal assistance groups must get the borrower's consent before they are included in a group claim. The third-party requester provision carries significant risk for colleges, as well as the potential for the politicization of the BDTR process.
Predicting the Future of BDTR Enforcement
Throughout its rule making, the department was explicit in its desire to strictly enforce the new recoupment provisions against all types of institutions.
While historically the prime target of BDTR enforcement, for-profit institutions may not play the same role in the next phase of department action. Despite benefiting from traditional colleges shutting down their campuses due to the COVID-19 pandemic, for-profit colleges have dwindled in number over the past few years. According to department data, since the 2016–17 academic year, more than 550 for-profit colleges have closed, significantly lowering the number of targets for the department's traditional enforcement.
Contrary to popular opinion, nonprofit institutions have not been immune to BDTR claims. Though proprietary institutions do account for about three-quarters of BDTR claims historically, around 100,000 BDTR claims were filed against nonprofit colleges between 2015 and June 2022, according to department data.
Further, over the past few years, there have been a number of high-profile incidents—all of which could lead to BDTR claims—at nonprofit colleges and universities that have garnered significant media attention.
For example, over the past two years, multiple high-profile, national media outlets have written articles and conducted their own investigations of private nonprofit and public institutions that enrolled students in online programs that they could never hope to afford, offered courses under the institutional banner that are actually provided by third parties or lied to ranking organizations to boost their standings, only to admit the wrongdoing years later.
In addition, in December 2022, the GAO released a report that examined whether students were receiving accurate information on expected costs for their college programs. The GAO found that nearly half of colleges are offering loans in ways that mislead students about what they will be obligated to pay. For instance, one college provided an aid offer to a student claiming out-of-pocket costs of $350 per year when, in reality, the estimate was off by more than $47,000.
The GAO report has received attention on Capitol Hill, and House Republicans reintroduced the College Cost Transparency and Student Protection Act in response. The legislation is intended to make college cost decisions more consumer-friendly, but it is also intended to prevent colleges from "hiding their true price tag." The new chair of the House Committee on Education and the Workforce, Representative Virginia Foxx, has stated, "I am disgusted at the endemic level of deception currently happening at colleges and universities."
The allegations in the GAO report are prima facie evidence for a BDTR claim and, under the new rule, the GAO report itself provides the department the ability to file a group claim against the institutions subject to the report's findings.
Preparing for the 'New Normal'
At its core, the BDTR rule monitors and holds institutions accountable for what the department concludes were misrepresentations. By and large, the department has historically found that actionable statements generally occur prior to enrollment. As a result, compliance means focusing on personnel, advertisements, publications and representations geared to prospective students.
As the effective date of the new BDTR rule approaches, institutions should prepare for meaningful compliance. Colleges should conduct ongoing reviews of their enrollment practices and the representations made on institutional websites. Further, best practices include engaging in year-over-year trainings—modeled on already-existing Title IX yearly trainings—with student-facing staff, making certain that employees know the requirements of the BDTR rule and the boundaries between what they should and should not say. In addition, colleges should conduct robust outside reviews of advertisements, publications and handouts to ensure that they are not relying upon information that the department could view as dishonest or misleading.
Avoiding BDTR enforcement is challenging, but it is not impossible. Colleges—of all types—should prepare for the "new normal" of BDTR to ensure compliance now and in the future.