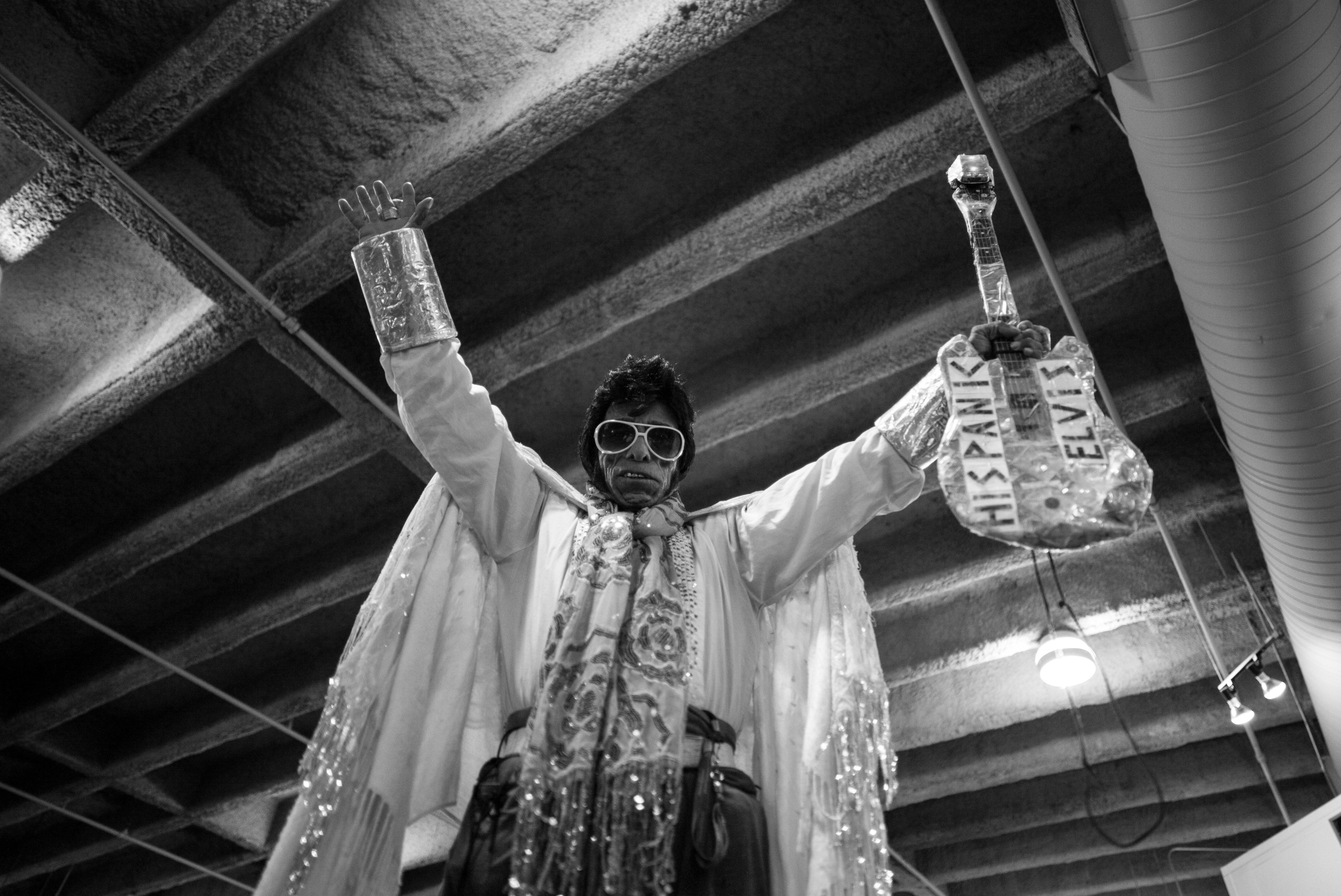 A little white lady came around the corner at the Food Court in the Market and found Donato sprawled on his back on the floor, shooting up at Hispanic Elvis, who was gyrating over him silently and grimacing with his grill.
"Oo!" she squeaked. "That...that surprised me."
Hispanic Elvis was born and raised in San Antonio. He frequents tourist sites around the city and performs with and without music. (His guitar is made of cardboard.) His talent, he says, is a gift from God.