When Steve Weinberg told me about the stacks of print periodicals waiting for him on his recent return home, I asked him to chronicle the experience here. There's always been talk of the ideal reader; I've found him, and just in time. --Churm
***
This So-Called Digital Era
by Steve Weinberg


When I returned to my Columbia, Missouri, home recently after a semester as writer in residence at a North Carolina college, approximately one hundred friends greeted me. The sound of the greeting was muffled, because those friends said "welcome back" not with spoken words but rather with printed words. The friends greeting me, you see, were magazines. High stacks of magazines, piled neatly by the acquaintance who watched my home during my absence.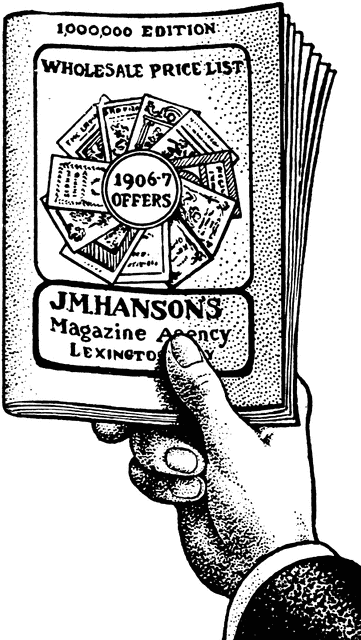 In this so-called digital era, I am a subscriber to print magazines, as I have been for most of my 66 years. Sure, I read online-only magazines, and sometimes publish in them as part of my livelihood as a freelance writer—Salon, Slate, The Millions, Inside Higher Ed, among others. But when a print magazine is available, it is always my first choice, even though I could often save money by jettisoning hard copy subscriptions.
Some of the magazines I read for sheer pleasure and nothing else—Mad magazine, for example. Also Funny Times. American Songwriter. And ESPN the Magazine. (I am not a passionate sports spectator, except for baseball. Oh, and my son-in-law Wright Thompson is a star feature writer at ESPN. I certainly do not want to miss any of his feature stories. I could read them online, I suppose, but they are usually lengthy narratives, and I dislike reading more than 500 words maximum online at one sitting. Wright is married to my daughter Sonia who--what else would you expect?--is employed as an editor at a monthly city magazine.)
Other magazines I read to improve my mind generally—The American Scholar, The Chronicle of Higher Education, Scientific American, Foreign Policy, the Missouri Review (as well as other generally low-circulation literary quarterlies) are among many filling that purpose.
Lots of geographic locales feel vital to my life. City and regional magazines fill my mailbox, with Texas Monthly and New York among the most exciting to receive.
I want to keep up with the craft of investigative reporting. That has been my niche within journalism since the early 1970s. (From 1983 through 1990, I served as salaried executive director of an organization called Investigative Reporters and Editors; the acronym is IRE. I used to serve as editor of the magazine published by IRE, and read it still today in hard copy.) As a result, I subscribe to hard-copy magazines with an investigative or in-depth explanatory emphasis, such as Mother Jones, the Atlantic, Harper's, Esquire, Vanity Fair, Rolling Stone, Washington Monthly, and The American Prospect. Magazines about the craft of writing teach me how to improve my narrative skills—Poets & Writers is my favorite of that ilk, with the Paris Review a close second.
Most magazines, though, I receive at least in part because I already write for them or want to write for them. I publish frequently about the criminal justice system, with an emphasis on wrongful convictions. So I receive the Journal of the American Bar Association, among other magazines with an emphasis on the law.
When the magazines arrive, I want to see my published features, naturally, and I want to study intensively which ideas for features with the bylines of other writers I might have successfully sent to assigning editors. Not so incidentally, I want to read the features by my personal friends, many of whom are writers; by my former students from the University of Missouri Journalism School, where I am currently known as "professor emeritus"; and by my casual writer colleagues, who in a limited market of magazines that pay a living wage, are frequently also my competitors.
The magazines arrive so relentlessly—a welcome relentlessness, but still—that I print a hard-copy list of every subscription, then mark off which issue of each magazine has arrived. The hard-copy list in addition helps me track the expiration date of each subscription, so I can renew (or occasionally cancel) in a timely manner. The hard-copy list also includes print magazines I read but without a paid subscription—some subscriptions are too expensive for my budget. Those magazines I read at the nearby public library or the nearby University of Missouri library or a local newsstand.
A relatively small number of the magazines arrive every week—The New Yorker, Bloomberg Business Week, The Nation, Publishers Weekly--are among those. They receive priority, because I feel uneasy as a citizen-voter, as a quasi-intellectual and as a freelance writer when I fall behind. The New Yorker is the first among the weeklies I am certain to read upon arrival in the U.S. mail, because for many, many years now its contents fit my interests more closely than any other magazine known to me. I do not practice careful reading of every feature in every issue of The New Yorker. But I usually read at least one from opening word to closing word—and I make sure to peruse every cartoon, because a huge percentage of them qualify as brilliant—humorous and educational simultaneously. Sometimes I feel that a cartoonist for The New Yorker conveys better in a half-dozen words what I try to convey in any of the multi-hundred page books I write.
When I find a feature article I want to absorb slowly, thoughtfully, I clip it from the magazine. Then I place the article in a folder that I try to winnow every week. Long automobile journeys (to visit my grown children, for example) sometimes serve as catch-up time for the clipped articles, because my wife Scherrie Goettsch prefers to drive every mile (she grew up in a family of eighteen-wheel haulers, including her mother and father), and I am perfectly content to let her drive every mile. I can read in the passenger seat without suffering from motion sickness, and she is not blessed with that attribute.
Most months, I fall behind absorbing the articles I have clipped from the flood of printed magazines. That can feel oppressive. But I prefer to think of the unread stack, to borrow a phrase from John Griswold, as a "delicious glut."

***

Steve Weinberg [2]'s current book under contract is a biography of Garry Trudeau.