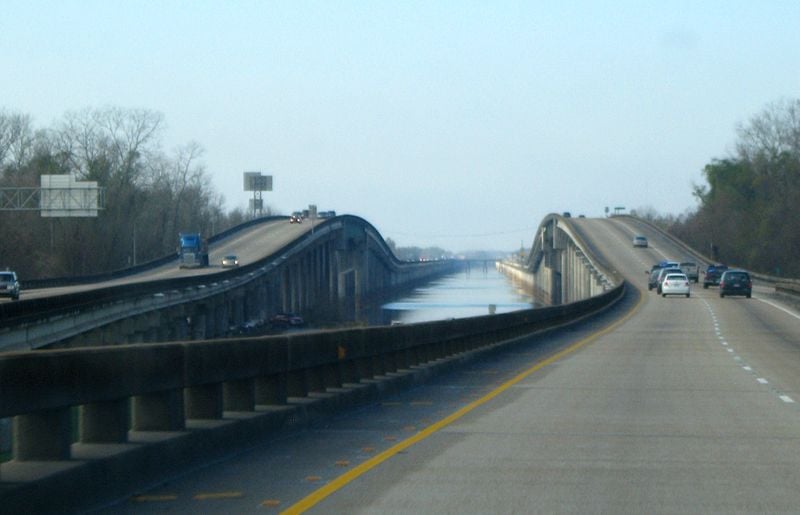 My family and I drove across great expanses of water this weekend to get to spring break readings for my new nonfiction book [2]. There are miles of bridges and causeways along the route—over the Atchafalaya basin, the Pascagoula River plain, Mobile Bay, Escambia Bay near Pensacola, Chocktawhatchee Bay cutting south to the Emerald Coast, and Powell Lake on the approach to Panama City—and there's something about spending that much time hemmed in by salt-darkened concrete guard rails, buffeted by onshore winds, devoted to a single, swift, unturnable movement over the empty mind of coastal waters, without recourse to coffee or bathroom breaks or even the hope of emergency maneuvers (once committed, the only way out is to jump off the bridge, so to speak) that inspires determined, quixotic thoughts hopeful with exhaustion: Perhaps by application of enough time, energy and will, I might do something I've long considered.

I'm talking, of course, about publishing others' work, as if starting a small press or journal from scratch, especially now that technology has made it easier to do aspects of it well. Luckily, every time I've gotten close to committing to such a project, friends have done it first, martyring themselves to a good cause and relieving me of the need to do so. Thank you, Rosalie [3], David and Okla [4], Duff and Ricki [5], Katya [6], Sid [7], and Peter [8]. Not only are you excellent literary citizens, serving the community and providing excellent reading, you've kept me off that particular bridge one more day. Long may you thrive.

And yet...why not, on this long journey, divert myself from the endless Minecraft squabbles coming from the middle row of the minivan to consider what sorts of creative nonfiction I'd publish, given the chance?

It wouldn't be "me-moir," as it's been called, or straight journalism. The prose would play with form and language, have maturity and rigor, use research to verify facts when possible. It'd be smart but not lofty, warm but not sentimental, engaged with race, class, gender, and the environment, but not be didactic. Investigate the political within the personal but not mistake the self's little bit for the sweeping forces of history surrounding it. No self-pitiers, tough guys, con men, or ax-grinders.

Above all, I'd like texts in the tradition of the openness, fairness, and curiosity of the grandfather of CNF, Michel de Montaigne, who used the word "essai" as a working method and aesthetic: Using process to come to an understanding of what is most true for an individual writer, which might then achieve universal feeling, an idea that applies also to Emerson, Thoreau, Twain, Woolf, EB White, John Hersey, Joan Didion, Lia Purpura, and Sonja Livingston.

What sorts of books would you like to read? What published creative nonfiction do you most enjoy, and why? Not that I have any plans or anything.

***

Photo credit: Atchafalaya Bridge, Wikimedia Commons [9].