The president of Saudi Arabia's flagship graduate research university has rejected calls for him to condemn restrictions on freedom of speech in the country.
Jean-Lou Chameau, the president of King Abdullah University of Science and Technology, told Times Higher Education that universities have to reflect the societies within which they exist, and that the greatest long-term impact will be achieved by instilling the values of openness and creativity in a generation of graduates.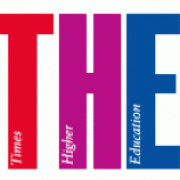 [1]The former president of the California Institute of Technology was speaking amid continuing international outcry about the imprisonment and public flogging of Raif Badawi, a blogger who criticized Saudi Arabia's clerics.
In January, 18 Nobel laureates wrote to Chameau, calling for "influential voices" in KAUST to be "heard arguing for the freedom to dissent, without which no institution of higher learning can be viable."
Some have interpreted the letter, which counted South African novelist J. M. Coetzee among its signatories, as a warning that KAUST could be marginalized by international scholars unless it does more to further freedom of speech.
Development and Education
But Chameau said that he had never used his position as a higher education leader to speak out about "political issues."
"I believe we have to remain focused on developing the university science program and on educating young people in an environment that is open, diverse and creative," Chameau said. "It is always easy to criticize organizations or universities, but we have to remember that different parts of the world work in different ways. Universities operate in different parts of the world. We have to reflect that we are in a different place; we have to be respectful of others."
KAUST could have a positive effect in other ways, Chameau continued.
"We have great students with great values," he said. "They graduate, go out and do great things, and that's where we have impact."
Openness and diversity are enshrined in KAUST's royal charter, established by the late King Abdullah bin Abdulaziz al-Saud, he pointed out.
Researchers are free to publish and discuss their work "as they want," Chameau said, and KAUST is unique in the country in allowing women to be educated alongside men. On campus, women are not required to wear a veil and are allowed to drive.
Some observers question whether the accession of King Salman bin Abdulaziz al-Saud, after the death earlier this year of King Abdullah, will lead to more conservative education policies or the curtailment of the scholarship program that has allowed thousands of young Saudis to study at overseas universities.
Chameau said that he had seen "no sign" of any change in government policy and added that he was proud that 35 percent of KAUST's students were women. Having a diverse student body, he said, is "part of the DNA of KAUST."
One thing that seems certain to remain unchanged, however, is the weight of expectation attached to the university.
When King Abdullah founded KAUST, he gave it a $10 billion endowment, with the aim of rekindling science in the Arab world and building a knowledge-based economy in Saudi Arabia.
Having recently celebrated its 5th anniversary, the institution now has some 840 students, 132 academic staff and 401 postdoctoral researchers.
Professor Chameau said he was "extremely pleased" with the caliber of the staff that KAUST was attracting, and said that the fruits of this recruitment were beginning to be witnessed, with more than 4,000 publications having been notched up already.
The university has created 32 spin-off companies, and its researchers are starting to achieve major scientific advances -- in desalination, and in the use of the mineral perovskite in solar cells, for example.
The Target
However, Chameau declined to reiterate the target set under his predecessor, Choon Fong Shih, for KAUST to be one of the world's top 10 science and technology universities by 2020.
Shih himself admitted that this would "hopefully" be the position, rather than "definitely," before he stepped down in 2013.
"Whatever was said at the time, becoming a destination university, an Imperial College London or a Stanford, doesn't happen overnight," Chameau said. "It is based on many years, sometimes decades, of great accomplishments, and what your graduates do. You become great when your graduates go into the world and do great things elsewhere."
KAUST has faced criticism for not educating more Saudis, with one princess branding it a "disaster." Currently, about 35 percent of its students are Saudi, and the figure for staff is similar.
But Chameau said that KAUST was not allowed to exceed 50 percent Saudi in its student body, in order to provide an international experience. The proportion is likely to grow toward that limit in the coming years, he added.
This is one reason why, when asked if KAUST would launch an undergraduate program, Chameau replied that this might happen "someday," but not "right now." An undergraduate program would serve mainly the local population and would make KAUST less international than it is now, he explained.
Chameau was speaking at the Times Higher Education MENA Universities Summit, held in Qatar last month.