The University of Wisconsin System filed a lawsuit Wednesday against its Oshkosh campus's former chancellor and chief business officer, charging that they oversaw illegal financial transfers and university guarantees supporting five foundation-backed real estate projects.
The suit [1] alleges that former UW Oshkosh Chancellor Richard Wells and former campus Chief Business Officer Thomas Sonnleitner improperly transferred a total of $11.3 million from UW Oshkosh to the UW Oshkosh Foundation, largely for the real estate projects. They also executed what the university system called illegal guarantees pledging UW Oshkosh support for bank loans made to the foundation -- assuring banks that the campus would make debt payments for the foundation in the event the foundation could not meet its financial obligations. But the Wisconsin state constitution and university system policies don't allow public entities to support a private organization like the foundation.
Foundation projects supported by the transfers and guarantees were an alumni welcome and conference center, two biodigesters, a sports complex, and hotel renovations in downtown Oshkosh. Some of the money has been repaid, but roughly $4.5 million is still outstanding, according to the Wisconsin State Journal [2].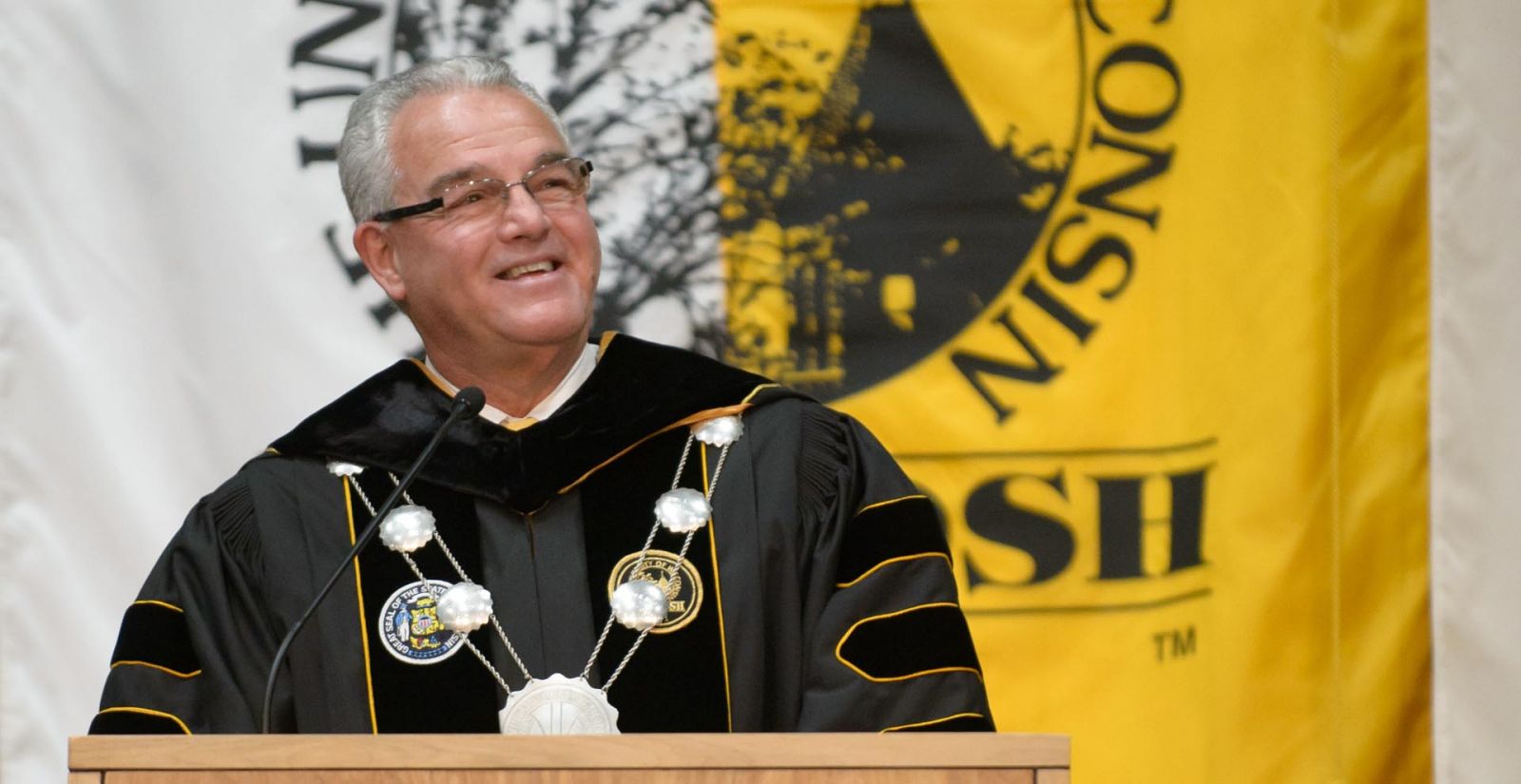 Wells (at left) served as UW Oshkosh chancellor from 2000 to 2014, at which point he retired. He supervised Sonnleitner, who was at the university from 2000 to 2016. Sonnleitner stepped down as chief budget officer and vice chancellor in March, then retired at the end of May after being placed on administrative leave.
The university system is seeking reimbursement for investigation costs, plus damages. The suit comes after UW Oshkosh Foundation President Art Rathjen in April informed UW Oshkosh's current chancellor, Andrew Leavitt, that the foundation might need assistance with debt payments on the alumni welcome center. That prompted a series of investigations.
Leavitt fired Rathjen Tuesday. He also placed an unnamed foundation accountant on administrative leave.
In a statement [3] Wednesday, Leavitt said Wells and Sonnleitner "broke a sacred trust" and described their actions as "isolated behavior." The University of Wisconsin System said it and its Oshkosh campus cannot be held responsible for the foundation's expenses or debt service, because the campus could not legally guarantee foundation bank loans.