Case Study: A Creative Approach to Financing Higher Education
The unique approach of investing in the institution to foster greater results changed the course of Lipscomb University.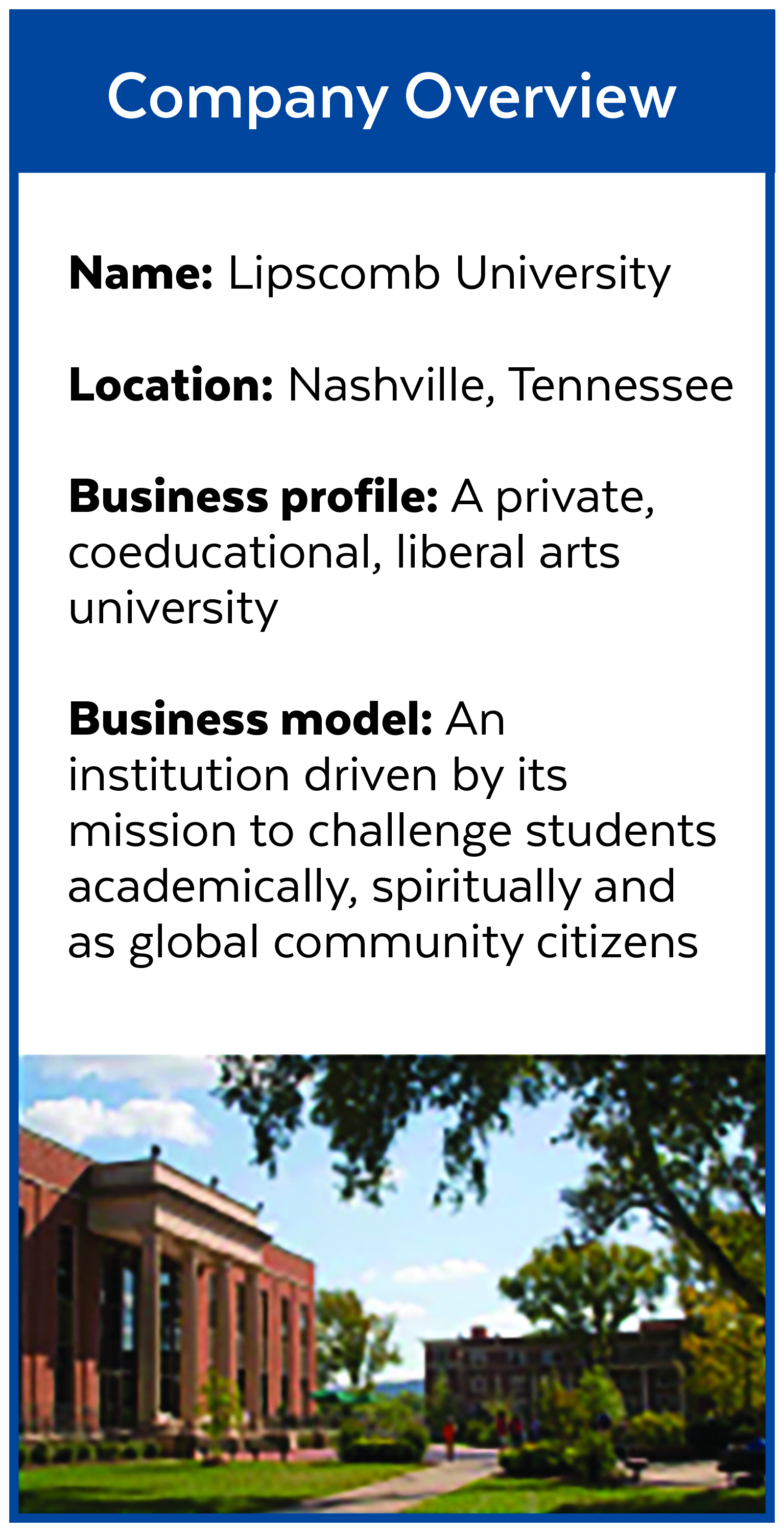 Lipscomb University's Smart Growth Story:
When Dr. L. Randolph Lowry became Lipscomb University President in 2005, he immediately found opportunities for growth, creativity and innovation. Lipscomb's operating budget was close to $50 million when Lowry arrived. By 2015, it had grown to more than $150 million. The university has spent roughly $1 million each month on campus renovations over the last 10 years, such as a state-of-the-art nursing facility and updated student housing.
Almost everywhere you turn, if there's money involved, SunTrust is involved. I like the people at SunTrust. I trust the people at SunTrust. They are a partner and committed to our financial stability, even beyond the products or services they might directly offer.
—Dr. L. Randolph Lowry, President of Lipscomb University
The SunTrust OneTeam Approach in Action:
SunTrust's introduction to Dr. Lowry came when he proposed his initial five-year plan, which included SunTrust partnering with him and the Lipscomb board of trustees to overhaul and grow the university. Lowry knew that significant investments were needed to drive enrollment higher and spark the university's donor pool. As such, Dr. Lowry sought SunTrust's help and advice in providing the capital needed to ignite the transformation of Lipscomb University.
"It was not the traditional plan of finance that SunTrust was accustomed to seeing," the SunTrust relationship manager notes. However, SunTrust and the senior leadership team in Nashville agreed to Lowry's unique approach, allowing Dr. Lowry to begin his plan in 10 short days. Since then SunTrust has made a significant capital contribution to Lipscomb University, committing nearly $100 million to the institution.
Dr. Lowry's vision for this university is in one word: bold. When he came in, he knew what he had to do. He's made good on every promise and this university has never been the same since.
—SunTrust Senior Vice President, Not-for-Profit and Government Banking Group
The SunTrust OneTeam Solution:
SunTrust understood Lowry and his executive team wanted to refine Lipscomb's identity by improving the prestige of their programs, increasing the university's visibility within the Nashville community and growing the faculty and student population. Armed with the right knowledge and approach, SunTrust got creative by using debt financing to invest in renovating existing buildings, constructing new buildings and overhauling Lipscomb's academic initiatives.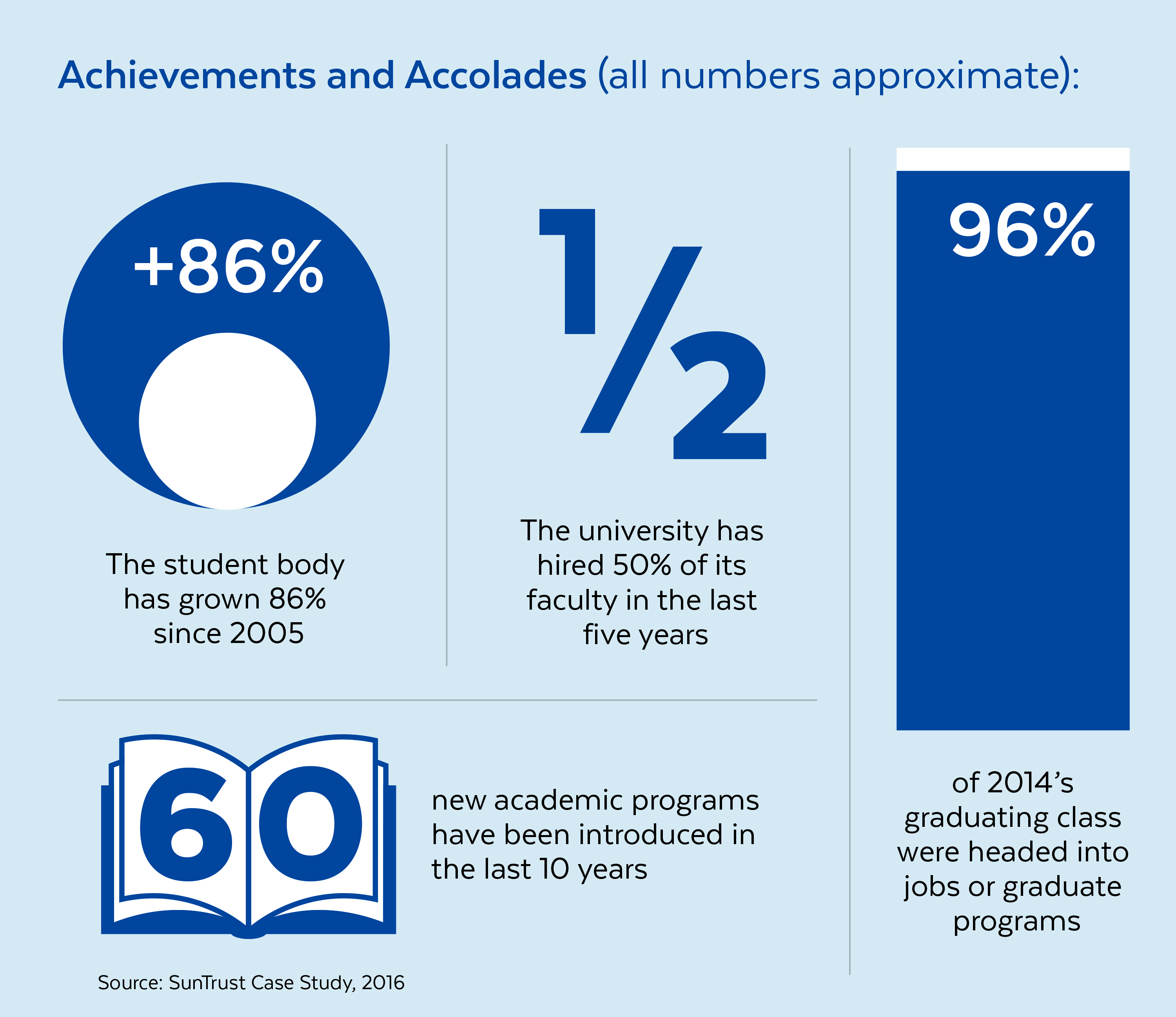 The Benefit:
The unique approach of investing in the institution to foster greater results changed the course of Lipscomb University.
To learn about the growth of Lipscomb University, view our client profile video on the SunTrust Resource Center, or talk to your banker about solutions to meet your business needs.