How Stony Brook University Is Driving Scientific Breakthroughs With Brookhaven National Laboratory
From data security to clean energy, take a look inside Stony Brook's unique partnership with a Department of Energy laboratory— projects that answer the most pressing scientific questions, research opportunities for students and collaboration among the world's brightest minds.
Scientific discoveries never occur in a vacuum. They occur when there's a confluence of factors: a shared passion for answering the most pressing scientific problems, creative collaboration among the world's top experts and robust investment in groundbreaking research projects.
As one of only eight universities with a role in running a U.S. national laboratory, Stony Brook has been part of the management team of Brookhaven National Laboratory (BNL) — a U.S. Department of Energy facility and one of the world's premier research centers — since 1998.
For decades, University faculty and students have collaborated with scientists at BNL to tackle scientific questions in nuclear physics, nanomaterials research, universe matter and antimatter, and sustainable energy.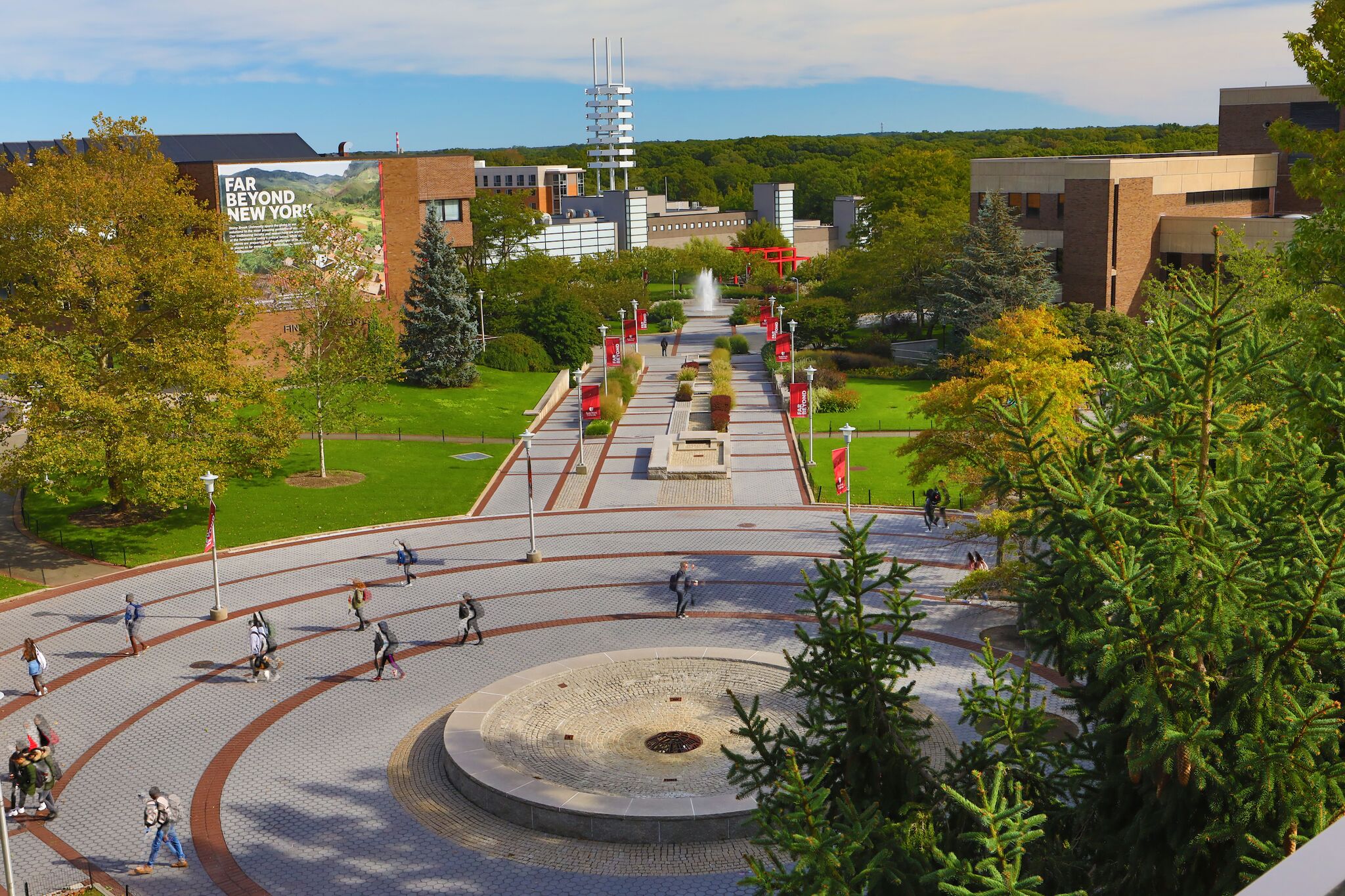 Building an Exceptional Partnership Between Stony Brook and BNL
The collaboration is a remarkable example of the type of cutting-edge innovation that results when a leading research university and state-of-the-art research center join forces to share resources and drive scientific breakthroughs.
More than 100 University faculty hold joint appointments or conduct research at BNL, its centers or facilities, directing multimillion-dollar, cutting-edge research projects. Both institutions frequently submit joint research proposals to federal and state agencies, sponsor workshops and collaborate on high-profile projects tackling energy security and high-performance computing.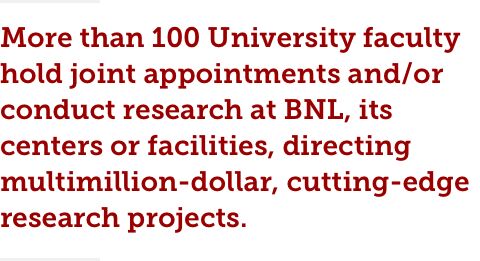 Since its founding in 1947, BNL has drawn thousands of experts and researchers from all corners of the world. Seven Nobel Prizes have been awarded for work carried out in its facilities. BNL houses the nation's only heavy ion collider, used to study basic matter, and the world's brightest synchrotron light source, which produces powerful X-rays that make it possible to look inside atomic particles.
Past collaborations include the Center for Accelerator Science and Education, Institute for Advanced Computational Science and Joint Photon Sciences Institute.
Among the many areas of collaboration, University faculty and BNL scientists are currently tackling data security, clean energy and nanomaterials.
Creating a New Era of Data Security
With cyberattacks becoming more frequent, the safety and security of individual, corporate, higher education institutions and government data are in jeopardy. Hacks have compromised sensitive information, including intellectual property, health records and classified military secrets, and millions of dollars of revenue. Stony Brook is creating a revolutionary new way of communicating that will be fast, safe and secure: an unhackable quantum communication network.
Eden Figueroa, a joint appointee and professor of physics, and his students at Stony Brook are building fast, secure quantum network systems in partnership with BNL. Quantum is defined as using the minimum amount of a physical property required for interaction — in this case, photons.
Sensitive data is currently encrypted and transmitted via fiber-optic cables as a stream of electrical pulses representing 1s and 0s. In quantum communication, photons transmitting data can represent multiple combinations of 1 and 0 simultaneously, and any attempt to intercept the information destroys the super-fragile quantum state.
Direct quantum communication in fiber optics is currently very limited, unable to transmit information across distances greater than 100 miles. With $1 million in grants from the National Science Foundation (NSF), Figueroa's team has been building quantum "amplifiers," devices that will make it possible for information to be transmitted via photons over greater distances — and eventually worldwide.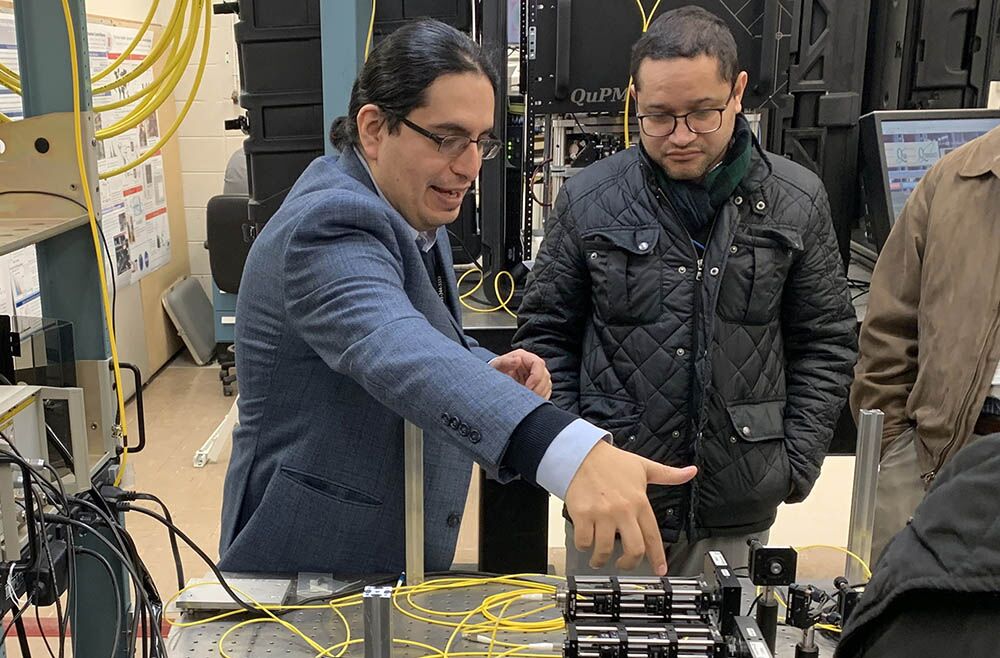 Figueroa describes the inner workings of the quantum network hardware at Brookhaven National Laboratory.
By bringing together unique expertise and state-of-the-art equipment, Stony Brook's collaboration with BNL on this project is driving the world closer to unconditional data security.
Propelling Clean Energy Solutions
With increasingly sophisticated technology at our fingertips, the demand for long-lasting and affordable energy is growing rapidly. But batteries create irreversible damage to the environment. Stony Brook is working to remedy that by developing powerful alternative batteries that minimize our impact on the planet.
Esther Takeuchi, Distinguished Professor of materials science and chemical engineering, is spearheading a $12 million effort to build the clean energy solutions to power tomorrow's innovations, from implantable medical devices to electric vehicles. She is jointly appointed as Chief Scientist in BNL's Energy Sciences Directorate.
"The search for better batteries can impact a diverse set of industries, such as aerospace, medicine, transportation and even the grid, where implementation of renewable and intermittent forms of energy generation depends on storage," Takeuchi said.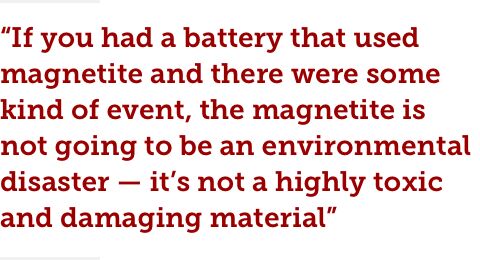 In partnership with BNL, Takeuchi and her students at Stony Brook are experimenting with magnetite, a naturally occurring material that is abundant and inexpensive, to create environmentally safe batteries that are uniquely powerful and long-lasting.
"If you had a battery that used magnetite and there were some kind of event, the magnetite is not going to be an environmental disaster — it's not a highly toxic and damaging material," she said.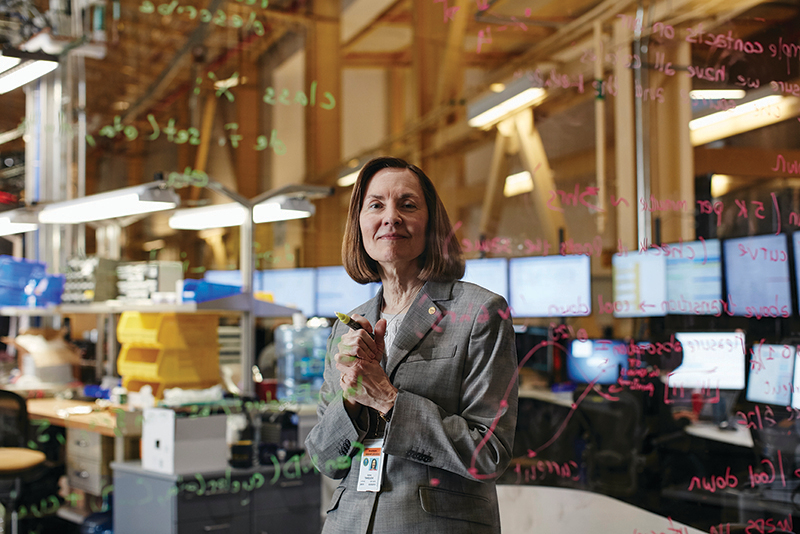 One of the world's most prolific inventors, Takeuchi is credited with more than 150 U.S. and 39 European patents.
A world leader in energy storage and technology, Takeuchi has saved millions of lives with her compact lithium battery for implantable cardiac defibrillators, winning a European Inventor Award in 2018. Prior to that, she was awarded the prestigious National Medal of Technology and Innovation in 2009 by President Obama.
Shaping the Future of Nanomaterials
Karen Chen-Wiegart, assistant professor in materials science and chemical engineering, is driving materials innovation across a wide range of industries, including batteries, medical implants, Renaissance artwork preservation and microelectronics. She is jointly appointed to BNL's National Synchrotron Light Source II (NSLS-II), the world's brightest artificial source of X-rays with the capacity to peer inside atomic particles.
She and her students at Stony Brook apply state-of-the-art X-ray imaging and spectroscopic techniques at NSLS-II to study and create new functional interconnected nanoscale and mesoscale materials. This research will enable the design of new materials for sensing, activation, energy storage and catalysis.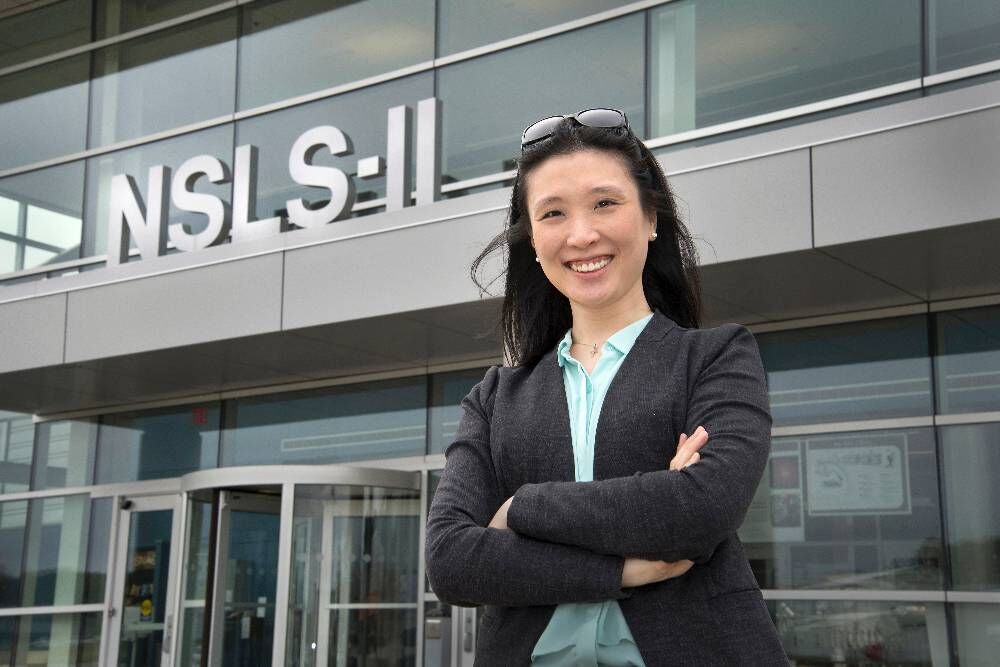 Under Chen-Wiegart's supervision, undergraduate students have a rare opportunity to do hands-on research at BNL's National Synchrotron Light Source II (NSLS-II).
A recipient of the 2018 NSF's Faculty Early Career Development Award — one of the most competitive and prestigious awards for junior faculty — Chen-Wiegart will receive $558,000 over a five-year period for her project "A Multi-modal Study of Bi-continuous Pattern Formation in Nano/Meso Composite and Porous Metals Films via Solid-State Interfacial Dealloying."
"Understanding the changes [in materials] is challenging, because these changes can happen rapidly, and at a small scale. This is why we use NSLS-II — it offers unique capabilities with a bright X-ray source to capture the changes of materials," she said.
Creating the Next Generation of Innovators
United in the common pursuit of scientific progress, Stony Brook and BNL have created a unique opportunity for faculty, scientists and students: an environment that fosters collaboration between the leading experts on projects with far-reaching implications for society.
For students, the opportunity to apply what they've learned in the classroom to hands-on research in BNL facilities, as early as their first year, can propel their academic and professional careers. They're studying under faculty who work at the nexus of academia and industry, expanding their perspectives by working with BNL scientists and researchers and securing valuable experience through internships and jobs there after graduation.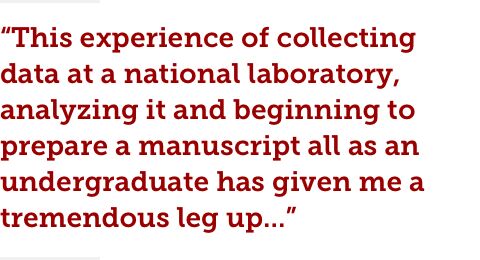 Undergraduates Bryan Conry '19 and Olivia Chen '19, both of whom worked in Chen-Wiegart's lab, gained valuable experience and insight into their respective fields:
"This experience of collecting data at a national laboratory, analyzing it and beginning to prepare a manuscript all as an undergraduate has given me a tremendous leg up, not only in the [graduate school] application process but in preparing for the workload," said Conry.
"Being in a hands-on research environment taught me to act independently and find learning opportunities for myself. It also taught me to adapt to unfamiliar situations — a key qualification for any STEM career," said Chen.
As the partnership expands, one thing is clear: Stony Brook University will continue to play a critical role in advancing the frontiers of science. In fact, data security, clean energy and nanomaterials are just a few of the many ways the University is driving progress around the world. See how Stony Brook faculty are transforming their fields everywhere: