Next Lives Here: How Cincinnati fuses faculty, businesses & students to innovate value
The 1819 Innovation Hub is the face of UC's efforts to drive investment in the city, and its approach to intellectual property is changing the way Ohio's academic institutions work with faculty, students, entrepreneurs and investors to spark new businesses.
Built in 1929, the Cincinnati area's first Sears, Roebuck & Company was once a place where customers could purchase tires, refrigerators, tools or even the occasional family photo. Now, the modern, light-filled 133,000-square-foot facility is home to Fortune 500 companies, modern classrooms, shared meetings spaces and a massive makerspace, featuring 3D printers, metal and woodworking areas.
After opening in October 2018, the University of Cincinnati's 1819 Innovation Hub is teeming with a vibrant mix of established companies, startups, students and faculty members bringing new ideas to market. This collection of next-generation spaces is part of UC's "Next lives here strategic direction," which is generating new business investment, including providing seed funding for new companies, easing friction around intellectual property and preparing graduates for the modern workforce.
"This is the university's front door to the broader community, connecting individuals, teams and companies with the talent needed to innovate," says David J. Adams, the University's first Chief Innovation Officer. "It's a place for thinking, making and doing; for students and faculty to partner with corporations and community to solve problems that matter. It's where industry meets university, and it's where next happens," he added
Here, students work in multi-disciplinary groups with businesses, faculty and community, partners and gain real-world experience with the likes of Procter & Gamble, Kroger, Cincinnati Bell, Kingsgate Logistics, Cincinnati Insurance, WorldPay by FIS, CincyTech and Fifth Third Bank, which plans to move in early next year.
From Lab to Market
One key ingredient in this unique environment: the Venture Lab, a pre-accelerator program for budding entrepreneurs that has catalyzed a record-setting number of startups spun out of university technologies. Since July, Venture Lab has already awarded $1 million in seed funding and graduated more than a dozen startups, some of which are already bringing their products to market.
The lab is designed to connect startups with the region's business community. Adams reiterates it's connecting students, faculty and alumni with "talented and experienced businesspeople with the know-how to turn vision into reality."
Accelerating Idea to Entrepreneur
Getting from idea to new business can be a sticking point for some universities, which must navigate the delicate interplay of intellectual property rights and technology transfer between students, faculty and the companies seeking to bring their concepts to market.
Adams, who brings a strong experience base in the private and public sectors, was determined to remove the barriers between idea and commercialization by streamlining the IP process at UC.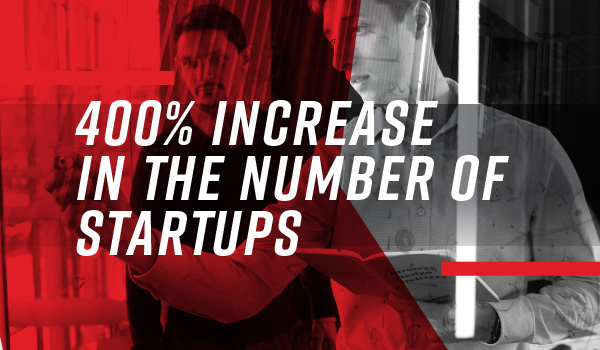 Since joining UC two years ago, Adams has led the initiative to change the institution's approach. Now, the university offers entrepreneurial faculty exclusive rights to intellectual property created with university resources via an express license, an option that removes the friction and contentiousness characteristic of technology commercialization at other universities. This new posture has already borne fruit — UC has already seen a 400% increase in the number of startups spun out of university-created IP. Industry is benefiting too. Industry can choose to own the sponsored research IP or take a more 'traditional' approach. UC also offers standard templates and agreements all designed to reduce the friction typically associated with engaging a university.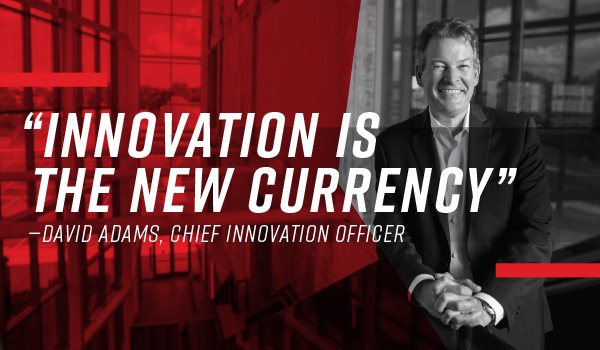 Adams and others feel this will help the university continue to recruit and retain talent to both the institution and the city itself. "Talent has choices. Creating this connecting environment in close proximity to UC strengthens our university, our city and our state. Innovation is the new currency", Adams says. And now, Ohio Lt. Gov. Jon Husted has directed the state's 14 public universities to follow the same model, known as the Ohio IP Promise. Under the requirements, state universities must:
Provide industry choices for accessing intellectual property developed through sponsored research;
Publish templates for sponsored research and license agreements;
Deliver fair and streamlined guides and frameworks for faculty-created startups
Provide well-defined university entry points for industry, investors and entrepreneurs; and
Reduce impediments that hinder the pace of transactions.
While conventional wisdom may suggest that UC and institutions are giving away their power — and future profits — to the students and faculty members, Adams sees it differently. He acknowledges that change can be challenging, but also notes people often try to protect ideas even when it wasn't certain they possessed commercial viability. By giving students and faculty more control over their ideas, he argues the university will still profit on ideas that are wildly successful and that this approach will allow so-called unicorns to emerge more quickly. He views that in our rapidly changing world, it's all about increasing connections that accelerate innovation.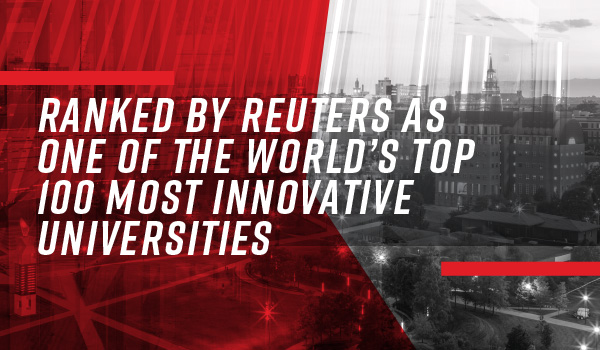 Developing the next generation of talent
Ranked by Reuters as one of the world's top 100 most innovative universities, UC wants to expand the ecosystem it's creating at the 1819 Innovation Hub by developing an 'innovation district.' This modern space — both in physical design and application — is attractive to both local industry and students seeking practical experiences. For the university that invented cooperative education, it is a critical element in developing a diverse pipeline of graduates with marketable skills attractive not only to local, established businesses but to those looking for new, talent-rich cities to put down roots. Next, as they say at UC, lives here.