Taking Historical Research Further in Uncharted Qatar
Dr. Robert Carter of University College London (UCL) Qatar explains how the research ecosystem in Qatar has enabled him to initiate unprecedented projects to shed light on the nation's history.
By Dr. Robert Carter, Professor of Arabian and Middle Eastern Archaeology, UCL Qatar
In 2011 I joined UCL Qatar, a partner university of Qatar Foundation (QF), because I realized that it could offer me a golden opportunity for my research. My specialty is archeology of the Arabian Peninsula, originally the Bronze Age and Neolithic period, but with developing interests in the recent historical archaeology of the Gulf. Seven years later, my work within the region has extended further than I could have imagined.
What ultimately attracted me to archeology in Qatar was that I had taken an interest in studying pearl diving in the region. The coastal areas of Qatar are the ideal setting to study this practice. Archeologists are often defined by their ability to spot and investigate gaps of knowledge that need to be filled and it had struck me that while people were interested in pearl diving and interested in archeology, researchers hadn't put two and two together and investigated the historic coastal towns of the country.
The whole idea of historical archeology, by which I mean archeology to help understand the lives of those in the region over the last couple of centuries, is now taking on greater importance. In the past, Qatari citizens that I spoke to upon joining UCL had an understanding that if they wanted to learn about these periods, they could simply ask a grandparent. Thankfully, we no longer have to rely solely on the passing of oral tradition, though we are trying to link unprecedented research in Doha with the lived experiences of those from previous generations.
At UCL Qatar, I coordinate the Archaeology of the Arab and Islamic World MA and head a research project titled 'Origins of Doha and Qatar'. The latter is a project that combines archeology, historical research, and oral histories gathered by Qatari team members to explore the development of Doha. The research is ongoing (you can read about it here: originsofdoha.wordpress.com) and generously supported by QF's Qatar National Research Fund.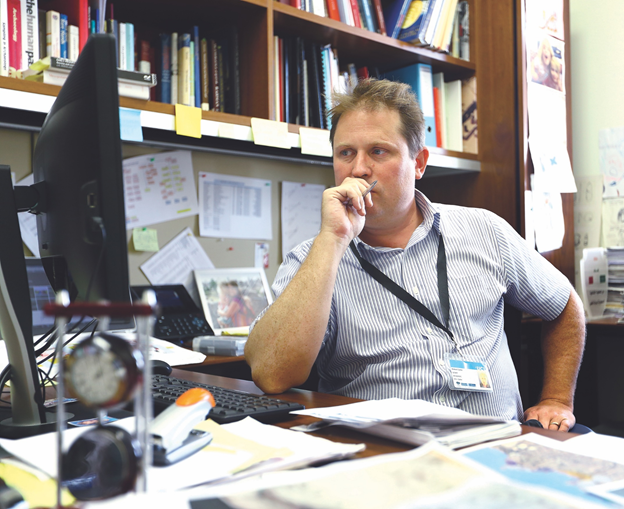 To put the scale of the project into perspective, I tell people that Doha itself is a unique location for urban and historical archeology — if you walk into the center of the city and dig a hole, you will find an archeological site. That's because the town is built on an older and smaller version of itself.
It wasn't easy to get permission to conduct excavations in Doha but as the project has progressed in collaboration with Qatar Museums (QM), an organization that promotes art, heritage, and creativity in Qatar, we've began building up a very detailed picture of everyday life in historical Doha. The response has been terrific. I've begun to understand just how, from the 1950s onwards, the city has been growing at a considerable rate and hasn't stopped, and also that it was already in a state of rapid growth in the late 1800s.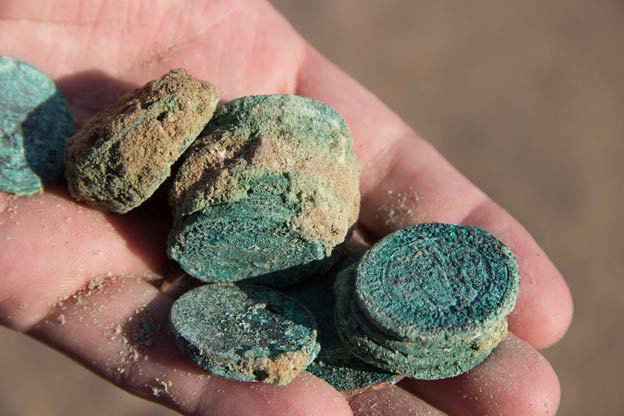 Corroded coins excavated during the 'Origins of Doha and Qatar' project (Joint QM - UCL Qatar Old Doha Rescue Excavation Archive).
When I speak to Qatari students about the project they are transfixed. As mentioned previously, a lot of their previous understanding of their capital was derived from oral traditions passed down from their grandparents. Unfortunately, before we even began the project, we had already lost many from the generation that remembers the pre-oil discovery Doha. That's why showing the next generation visual evidence of Doha's development has been fascinating for them, as they realize that the constant state of building and expansion that they see around them is a not a recent phenomenon, but rather has been a key part of their history for many decades, even before oil.
Any discussion of Qatar or Doha these days inevitably turns to questions or thoughts regarding the ongoing political climate within the country and its Arabian Gulf neighbors, but I can say that the blockade has not impacted my research or the Origins of Doha and Qatar project. From our side, there is a lot of work to be done and thankfully there have been no distractions or deterrents placed upon our work. That's something for which I'm very grateful, as I'm quite aware that the level of research — in terms of funding, renewal, and the scope of discovery — that I have been conducting in Qatar is a once-in-a-lifetime opportunity.
Such support requires an equally ambitious target, and the legacy that I hope to leave is to produce the most comprehensive documentation of the historic growth and transformation of any Arabian Gulf town that has ever been produced, or will ever be produced again. That will take time, but here in Doha we're certainly on the right track and in the right environment to make it happen.