Top Ways to Accelerate Student Support with Digital-First Experiences
Deepening digital engagement is increasingly important as we shape a new path forward in education together. Download the Connected Student Report for insights from over 1K students and staff and discover the top ways to cultivate a connected student community at scale.
More and more students are looking to their institution for support during this unprecedented time of change. For higher education institutions, digital communications are becoming increasingly important in order to cultivate a supportive community and connect with students off campus.
In order to better understand how institutions can best support the needs of today's students at scale, we partnered with market research firm radius|illumination to survey over 1,000 students and staff across North America and Europe. The findings make up the first edition of our Connected Student Report, a global report that examines the education trends, insights, and opportunities for higher education institutions to enhance the student experience across the entire lifecycle.
Interested in exploring the top findings? Keep reading for an inside look at the top three themes that emerged from our research and learn more about how to support students digitally during this time.
1. Personalize Messages to Students
Personalized messages play a significant role in forming initial bonds and creating a sense of belonging for students throughout their experience. 78% of students say personalized messages help convey that their college/university cares about their success. Knowing that their institution is there to support them throughout their journey is key and tailored communications can make all the difference in a student's experience and satisfaction. Now more than ever, personalized messages are critical for students to feel connected to their institution even if they can't physically be on campus, and it's more likely they will stay involved as engaged students, alumni and donors for years to come.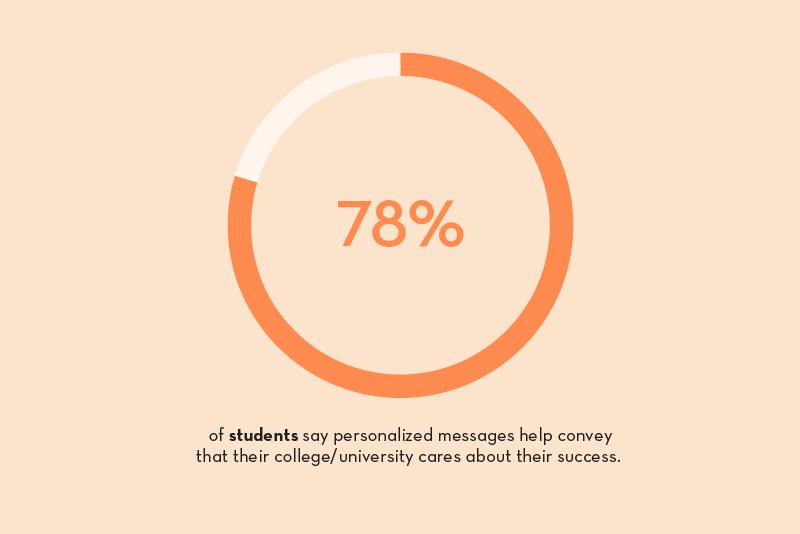 2. Offer Online Support for Students to Reach Advisors
Access to self-service help is one area where technology can have the biggest impact on creating a supportive community. 67% of students say that one-on-one online advising aids their success. During this time, institutions have an opportunity to create a student-centric support system off campus using virtual advising tools that are easy to access and aligned to student needs. In fact, a majority of students say they are more likely to reach out to advisors when technology makes them more accessible. This type of one-on-one support not only helps students succeed, but also fuels their sense of belonging and helps accelerate their success especially when advising appointments can't take place on campus.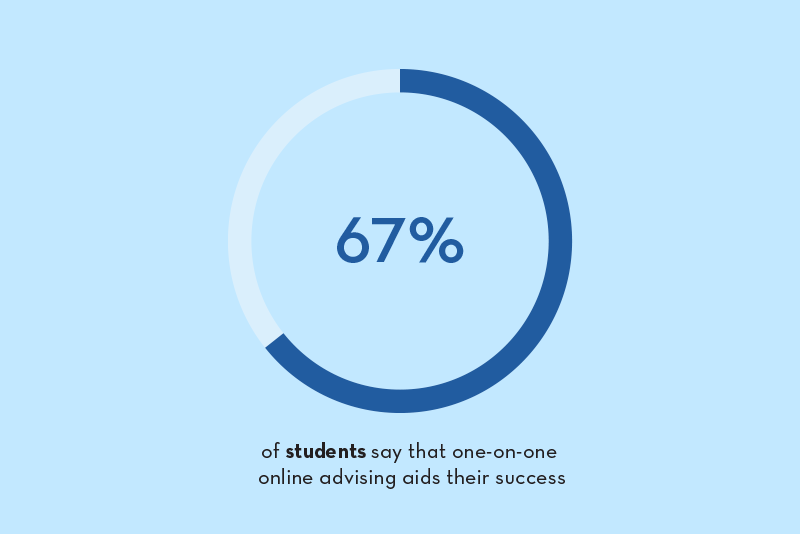 3. Remind Students of Key Deadlines
Students are facing a gap in digital interactions and support. 36% of students want tailored SMS/text reminders about important deadlines, yet only 20% actually receive these types of reminders. Now is the time for institutions to increase retention rates by creating digital-first experiences that make it easy for students to stay on track and get help when they need it. As students, faculty and staff adapt to new online learning methods, SMS/text reminders are a great way to deliver timely information to students at scale.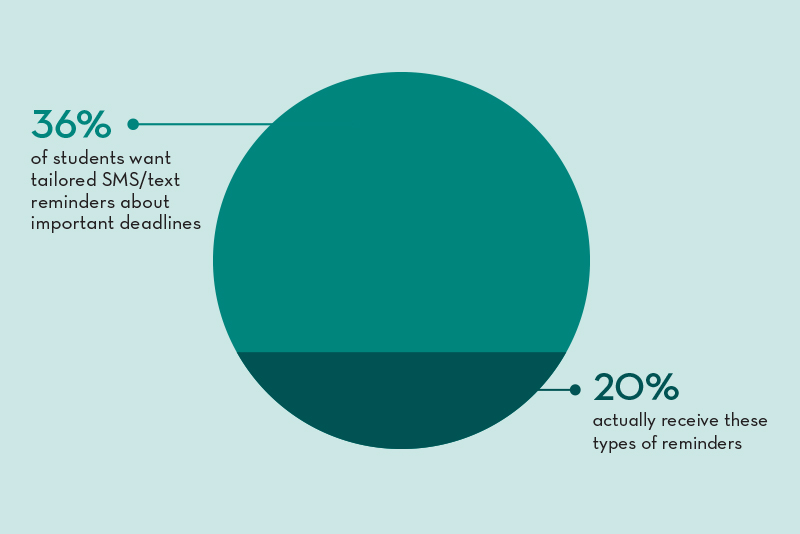 Curious to learn more? Explore all of the insights from 1K+ students and staff in the Connected Student Report.