Conditionally Accepted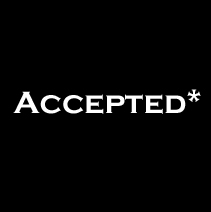 Many individuals are drawn to higher education, including academic careers, because of academe's potential for change. Countless prospective and current graduate students note that their desire to make a difference in their communities or society in general was their primary decision to attend graduate training. Unfortunately, many colleges and universities in the U.S. have practiced outright discrimination and exclusion throughout history, particularly against women, people of color, and disabled people/people with disabilities. 
Today, academe — like every social institution — is structured hierarchically, producing numerous professional and personal obstacles for academics from marginalized backgrounds. Scholars who are women, of color, lesbian, trans, bisexual, gay, queer, disabled, working-class or poor, immigrants, fat, religious and non-religious minorities, and/or single parents are faced daily with the difficult tension between academe's narrow definition of success and their own politics, identities, needs, happiness, and health.
Conditionally Accepted was created as a freestanding blog in July 2013 as an online space for scholars on the margins of academe. It has steadily grown since, becoming a career advice column for Inside Higher Ed in January 2016.  In this column, we provide news, information, personal stories, and resources for scholars who are, at best, conditionally accepted in academe. Conditionally Accepted is an anti-racist, pro-feminist, pro-queer, anti-transphobic, anti-fatphobic, anti-ableist, anti-ageist, anti-classist, and anti-xenophobic online community.
You can also like us on Facebook here and follow us on Twitter @conditionaccept.
To reach this column, click here.