Contribute to the 'Admissions Insider' Poetry Magnet
And be sure to pick one up at NACAC in Boston.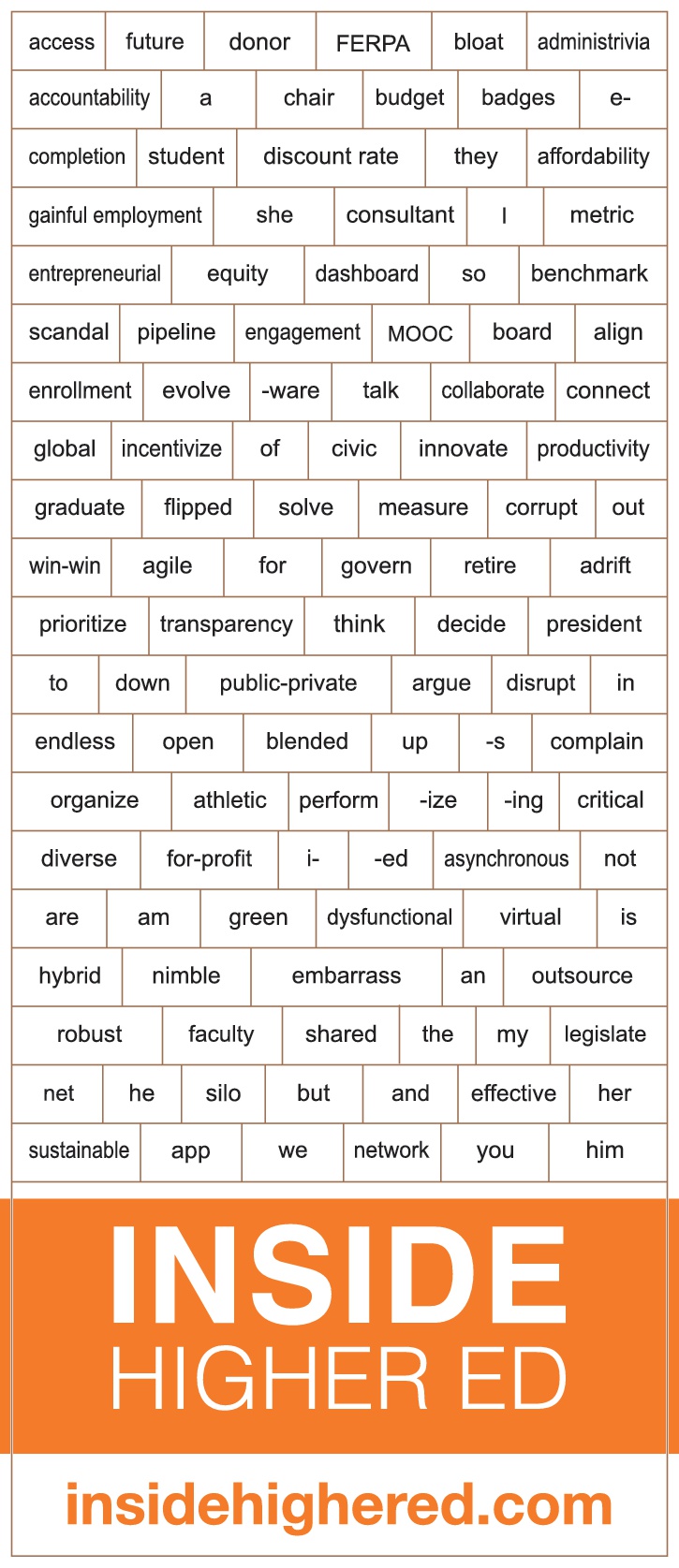 For many years, Inside Higher Ed's favorite giveaway has been our poetry magnet (at right). Our readers are word people and enjoy making poetry (or nonsense) out of the latest higher ed jargon. And of course some of the words and phrases -- "discount rate" -- deal with admissions. But many have suggested that we do a magnet just on the wonderful words of college admissions. To celebrate the launch of "Admissions Insider" this year, we are doing just that, and we'll have the magnets at the 2017 meeting of the National Association for College Admission Counseling this fall in Boston.
So now is your chance to contribute. We have "yield" and "GPA" and "early" and more. But what words would you like to see? Please share in comments, tweet with the hashtag #IHEadmitpoetry or email us.
And be sure to stop by our booth at NACAC to pick up your own copy of the finished product.
Read more by
You may also be interested in...
Today's News from Inside Higher Ed
Inside Higher Ed's Quick Takes