Oronte Churm is the pen name of John Griswold, who teaches in the MFA program at McNeese State University, proudly nestled in Cajun country on the Louisiana Gulf.
Title
Chasing the Lit Mag Photo Essay, 3
Working with NYC street photographer Donato DiCamillo, San Antonio, Texas, January 2018.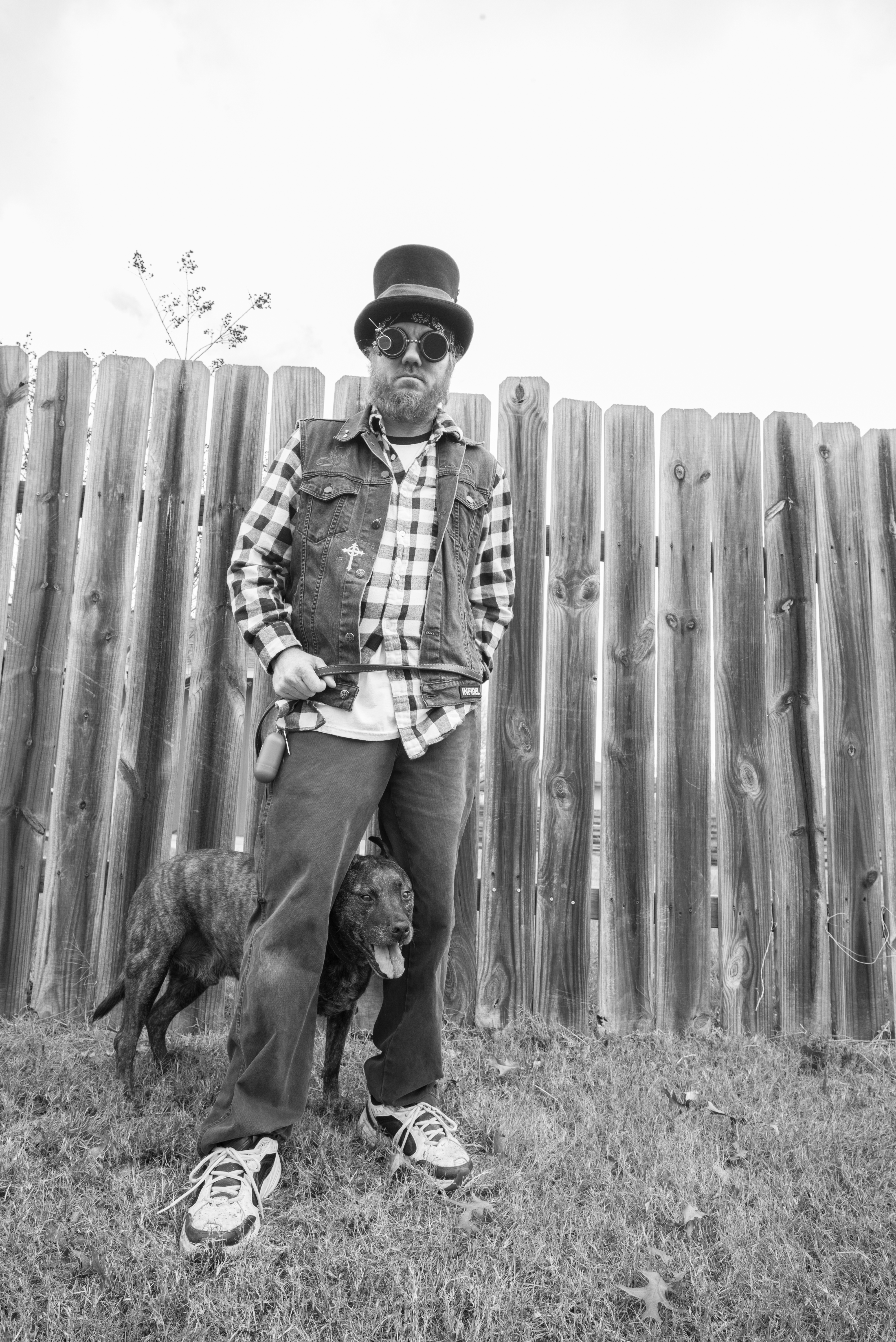 Mean Mulligan and his wife live a few houses down from Matt. They were walking their pit bull, Angel, and mother-and-son Chihuahuas, Lola and Brewster, when we met them in the neighborhood. (San Antonio's preferred breeds seem to be pits, Chihuahuas, and wolf-dogs.)
Mean Mulligan wanted us to know that his name and attire were a persona, a time-traveling steampunk dude he'd invented. In real life he's a contractor and a biker. His Hummer sits in his driveway, because he built an Irish pub in his garage. He invited us for drinks later.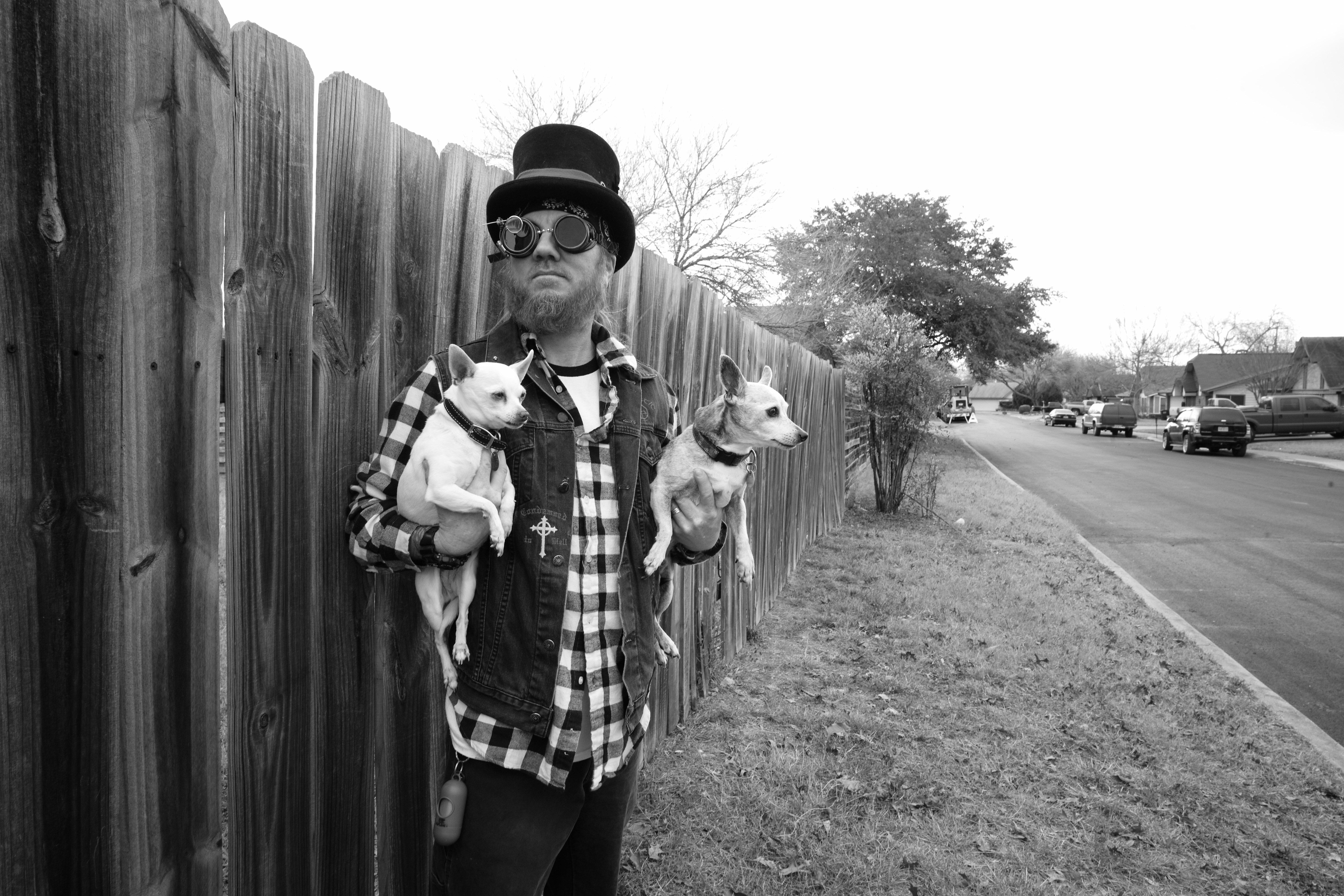 Opinions on Inside Higher Ed
Inside Higher Ed's Blog U