Oronte Churm is the pen name of John Griswold, who teaches in the MFA program at McNeese State University, proudly nestled in Cajun country on the Louisiana Gulf.
Title
Chasing the Lit Mag Photo Essay, 9
Working with NYC street photographer Donato DiCamillo, San Antonio, Texas, January 2018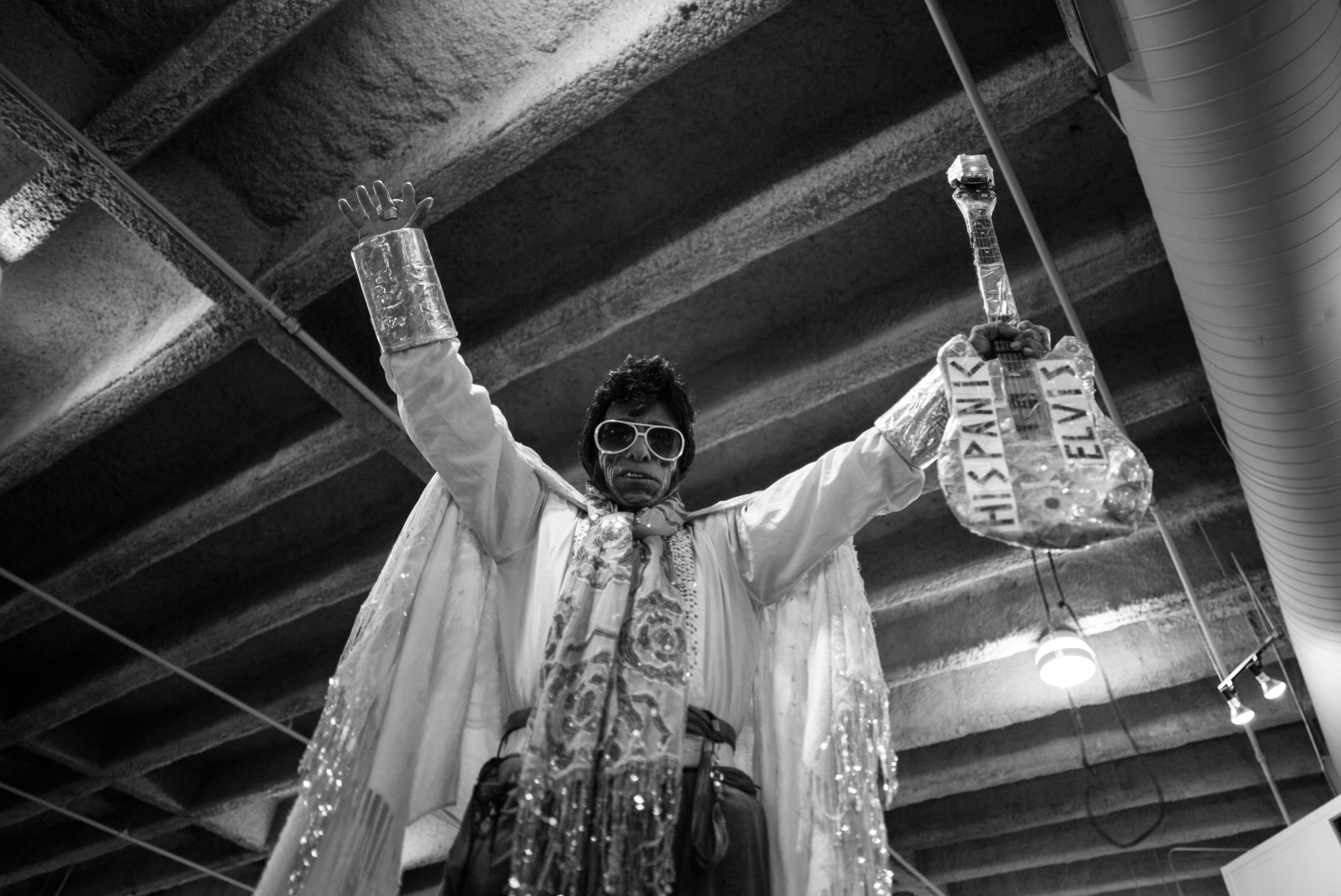 A little white lady came around the corner at the Food Court in the Market and found Donato sprawled on his back on the floor, shooting up at Hispanic Elvis, who was gyrating over him silently and grimacing with his grill.
"Oo!" she squeaked. "That...that surprised me."
Hispanic Elvis was born and raised in San Antonio. He frequents tourist sites around the city and performs with and without music. (His guitar is made of cardboard.) His talent, he says, is a gift from God.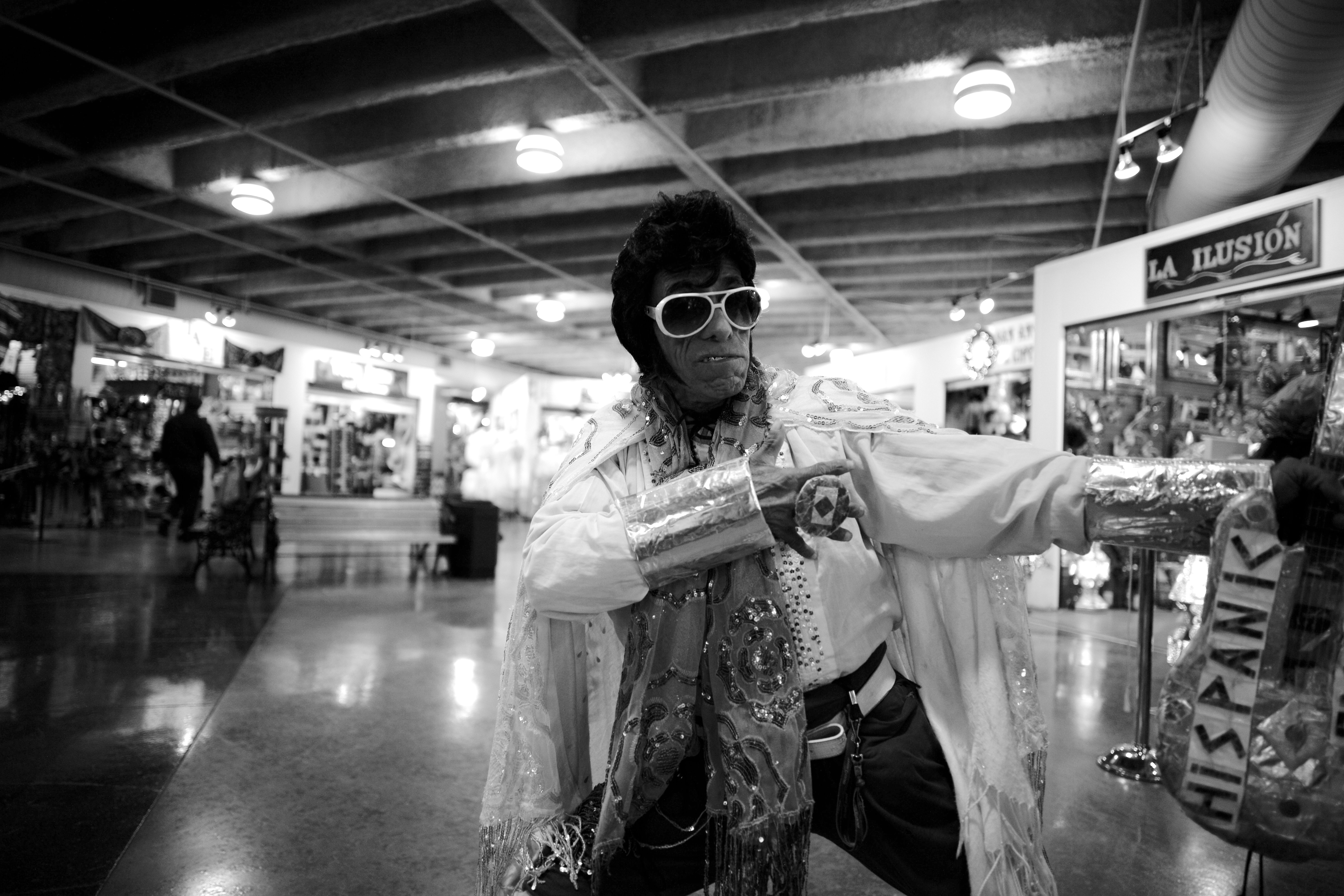 Opinions on Inside Higher Ed
Inside Higher Ed's Blog U