The StratEDgy blog is intended to be a thoughtful hub for discussion about strategy and competition in higher education.
Early results are in. . . and the voting continues
Last week we invited you to vote on the most important topics in higher education. We are seeing some consistent areas of interest. The chart below summarizes the results for the sample of 16 votes we have so far.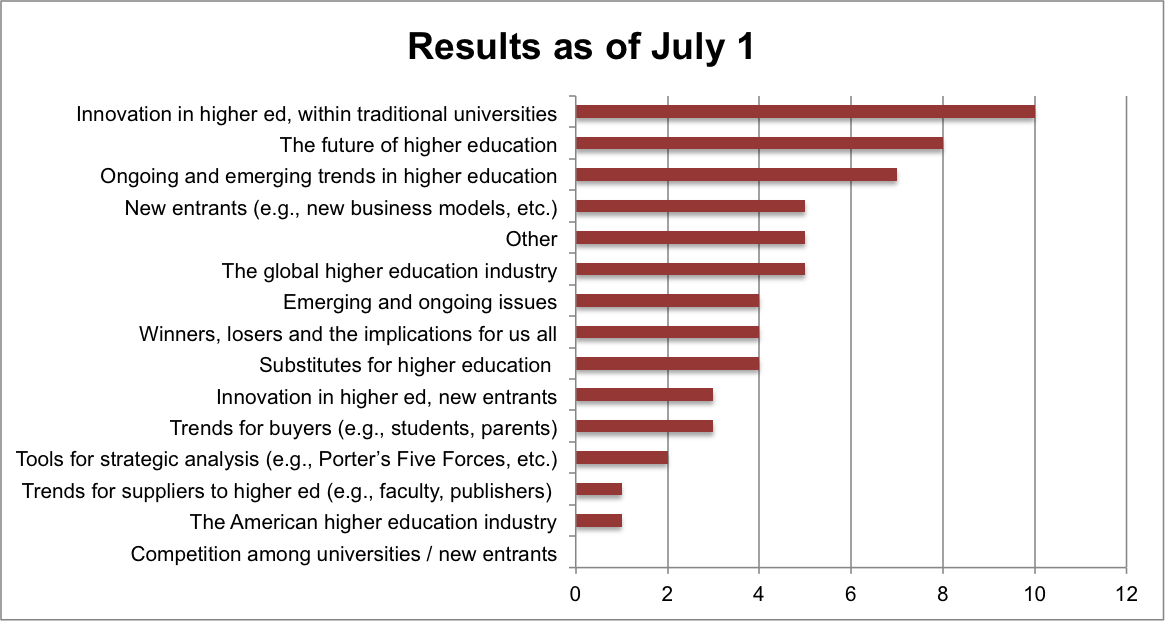 We're still interested in your votes and comments, so please keep them coming, just click here.
Topics
Related Jobs
Al Ain, United Arab Emirates
About Chatham Chatham University is home to almost 2,200 undergraduate and graduate students on 39 park-like acres in the Shadyside area of Pittsburgh...
What began, as a dream in 1880 is today a living legacy of determination, commitment, and success...
Most
Past:
Day
Week
Month
Year
Loading results...