Title
Academic Majors of the U.S. Women's World Cup Championship Soccer Team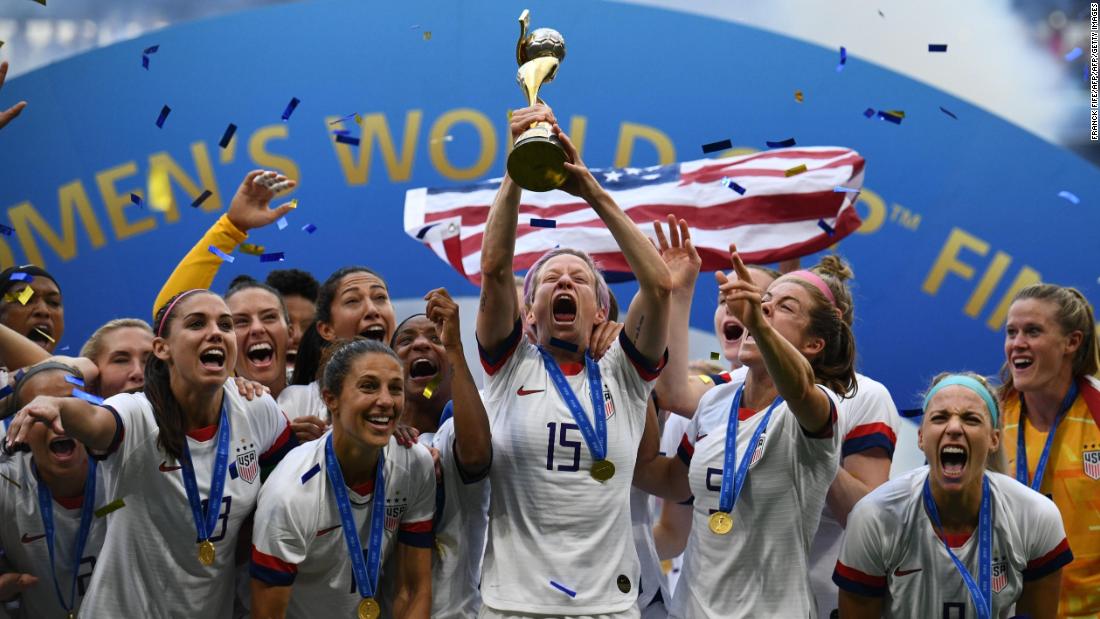 At some point, the excitement of the U.S. victory in Sunday's Women's World Cup final will wear off.
That time is not now.
How stoked are you by the skill, teamwork, poise, tenacity, and talent of the U.S. Women's National Team?
What do the world's best soccer player major in in college?
After watching Sunday's game, I thought that I'd find out.
Across higher education, about one-in-five students majors in business.
Among the U.S. National Team, the most common majors are sociology (4) and communications (4).
Nationally, just over 3 percent of students major in English. Soccer players are smarter than the average student, with 10 percent of the team majoring in English!
While I'm disappointed to not see any history majors, I am excited to see a mix between liberal arts and professional concentrations.
| | | |
| --- | --- | --- |
| NAME | SCHOOL | MAJOR |
| Ali Krieger | Penn State | Advertising and Public Relations |
| Jessica McDonald . | North Carolina | African-American Studies |
| Ashlyn Harris | North Carolina | Communications |
| Tobin Heath | North Carolina | Communications |
| Julie Ertz | Santa Clara | Communications |
| Christen Press | Stanford | Communications |
| Samantha Mewis | UCLA | English |
| Becky Sauerbrunn | Virginia | English |
| Allie Long | North Carolina | Exercise & Sports Science |
| Carli Lloyd | Rutgers | Exercise Science and Sport Studies |
| Adrianna Franch | Oklahoma St | Graphic Design and Web Page Development |
| Alyssa Naeher | Penn State | Kinesiology |
| Morgan Brian | Virginia | Kinesiology |
| Tierna Davidson | Stanford | Management Science & Engineering |
| Alex Morgan | California | Political Economy of Industrial Societies |
| Kelley O'Hara | Stanford | Science, Technology, and Society |
| Crystal Dunn | North Carolina . | Sociology |
| Megan Rapinoe | Portland | Sociology |
| Abby Dahlkemper | UCLA | Sociology |
| Rose Lavelle | Wisconsin | Sociology |
| Emily Sonnett | Virginia | can't find |
| Mallory Pugh | UCLA | turned pro from high school |
| Lindsey Horan | N/A | turned pro from high school |
Opinions on Inside Higher Ed
Inside Higher Ed's Blog U