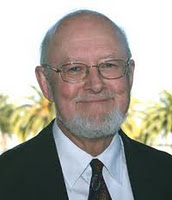 This month's edition of The Pulse podcast features a conversation with Trent Batson (right), executive director of the Association for Authentic, Experiential and Evidence-Based Learning.

In the interview, Batson discusses the state of the electronic portfolio market, and the complementary (but sometimes conflicting) roles of e-portfolios in education and assessment.
The Pulse is Inside Higher Ed's monthly technology podcast, produced by Rodney B. Murray, executive director of the office of academic technology at University of the Sciences. Find out more about The Pulse here.
Topics
Related Jobs
Founded in 1785, the University of Georgia is America's first chartered state university and Georgia's largest and most comprehensive educational inst...
Realize Your Opportunities – A Career at UMASS Medical School Inside Workings at UMASS Medical School The University of Massachusetts Medical School (...
Most:
Past:
Day
Week
Month
Year
Loading results...