SHARE
British professor critiques fund-raising letter from her alma mater
Don't Call This Professor 'Miss'
There can be few people who have not felt a twinge of irritation when receiving an impersonal fund-raising letter from an alma mater.
But this is nothing compared with the indignation felt by one emeritus professor addressed as "Miss" by the university where she gained her doctorate.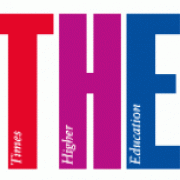 Miriam David, emeritus professor at the Institute of Education, University of London, last month received what she described as a "begging letter" from Queen Mary, University of London. She was so incensed by the title that she emailed Simon Gaskell, Queen Mary's principal, to complain about the "extremely discourteous" missive. "Since you have been able to track down my current home address, I would have expected you to be able to find out some more about your alumnae," she writes.
Unfortunately for Queen Mary's development office, Professor David has been well-acquainted with the institution for at least four decades: she received her Ph.D. from Queen Mary College, which later became the university, in 1974, her email explains. She adds that her Ph.D. supervisor was Maurice Peston, who in 1965 founded Queen Mary's economics department. "I was a student contemporary of Dr. Colette Bowe, a former Chair of your Council, and a colleague of Lady Elizabeth Vallance," former head of Queen Mary's politics department, Professor David writes.
She adds that she is also known to the university through her research; has met Professor Gaskell's predecessor Adrian Smith; and as chair of the Academy of Social Sciences' council had had the "pleasure of bestowing" the title of academician on Philip Ogden, a senior adviser to Professor Gaskell.
She concludes: "I am surprised that you have the temerity to write to me in the way in which you have. You surely don't expect me to support a college that does not recognize the achievements of some of its former doctoral students?"
A spokeswoman for Queen Mary said: "We appreciate how irritating it can be when you are addressed incorrectly and in no way was this meant to be a comment on Professor David's many achievements. The letter itself wasn't a request for money but indicated that Professor David would be contacted as part of our annual telephone campaign."
The university would not contact the scholar further about the campaign, she added, but the director of development had written to her to apologize for the mistake, which was the result of "human error." Professor David received the apology as Times Higher Education went to press.

Topics
Related Jobs
Founded in 1971, Empire State College, State University of New York, is one of the university's 13 colleges of arts and sciences, accredited by the Mi...
The University of California, Riverside is one of 10 universities within the prestigious University of California system, and the only UC located in I...
Most:
Past:
Day
Week
Month
Year
Loading results...