Admissions
Are we thinking about gender diversity in the sciences all wrong, or at least too simply? New paper proposes a multipronged approach to thinking about and encouraging this diversity, for the benefit of science as a whole.
Recent Articles
Surveys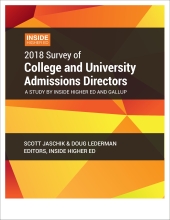 How admissions leaders view challenge of filling a class, allegations of anti-Asian bias, legacy admissions, testing, international enrollments and more.
Booklets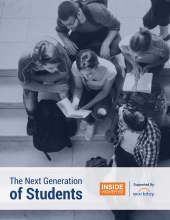 "The Next Generation of Students" is a new compilation of articles from Inside Higher Ed. You may download a free copy here.
Inside Higher Ed's editors will conduct a free webcast on the themes of the booklet on Tuesday, Oct. 23, at 2 p.m. Eastern. Please register here.
This booklet was made possible in part by support from Workday.