Title
UNC Officials Denounce 'Mob Actions'
On Tuesday, the day after protesters pulled down Silent Sam, a Confederate statue at the University of North Carolina at Chapel Hill, many students and activists praised the action. Others tried to draw attention to the racist ideas behind the placement of the statue on the UNC campus in 1913. Others noted that the protest followed years of other protests (that did not attempt to take down the statue) that resulted in no movement by the university or the system on the issue.
But late Tuesday, leaders of UNC (Chapel Hill and the system) issued a joint statement condemning what had happened. "While we are grateful that no one, including our police officers, was injured during last night's protest, we will never condone mob actions and always encourage peaceful and respectful demonstrations on our campus," the statement said.
Some politicians critical of the protest have questioned why police didn't intervene. "Safety is always paramount, but at no time did the administration direct the officers to allow protesters to topple the monument. During the event, we rely on the experience and judgment of law enforcement to make decisions on the ground, keeping safety as the top priority," the statement said.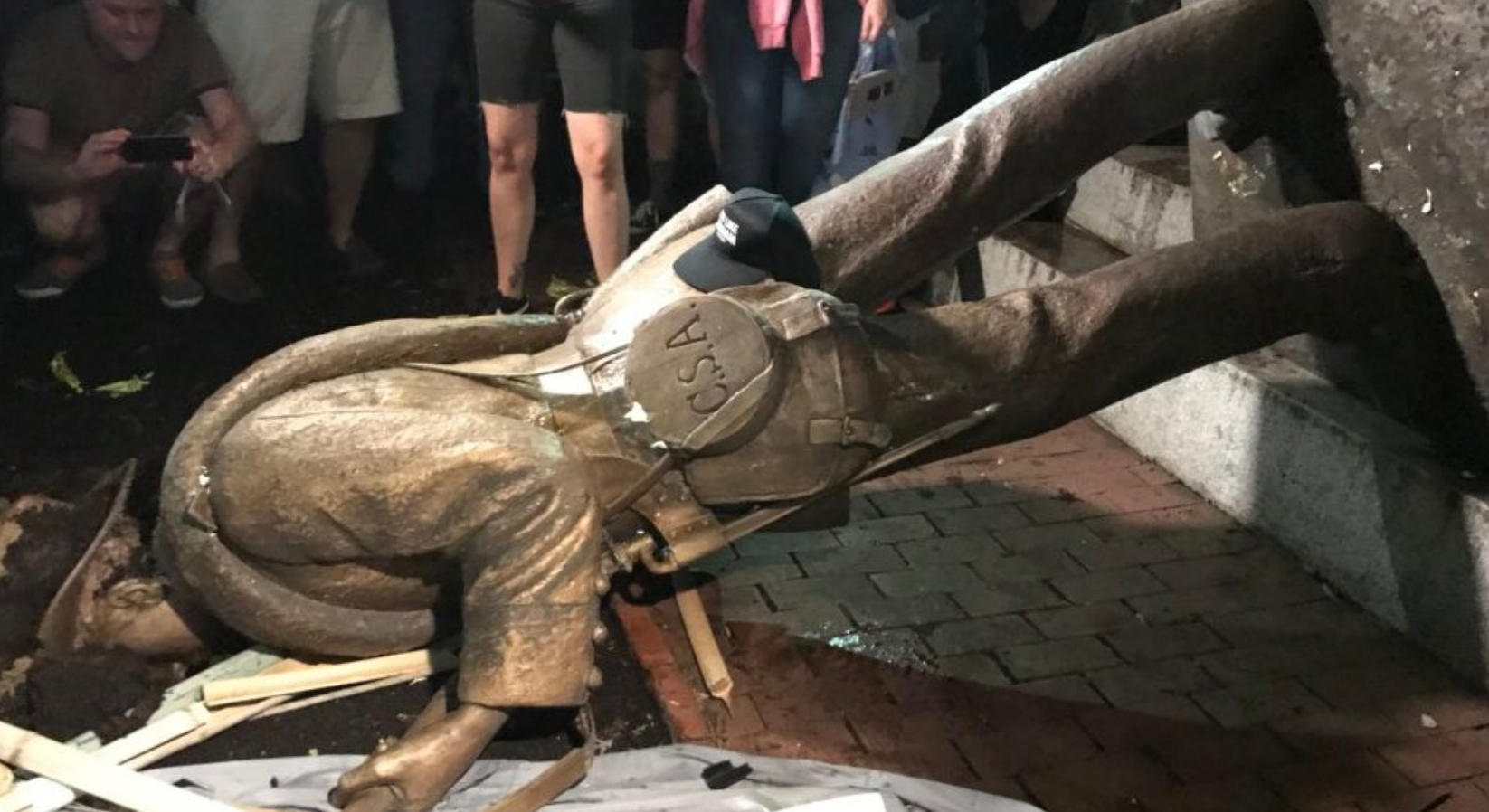 Opinions on Inside Higher Ed
Inside Higher Ed's Blog U