Title
Report: 4 Million Californians Left College Without Earning a Degree
A new report from California Competes found that four million Californians between the ages of 25 and 64 completed some college courses but do not hold a degree.
"Facing limited opportunities for economic and social mobility in a state increasingly dependent on highly skilled workers, these four million adults are key to closing California's projected gap of more than two million degrees and credentials by 2025," according to the report.
Many of these Californians could benefit from going back to college, according to the nonprofit group. But they face barriers if they choose to return.
"Supporting this population in returning to college and through degree completion will also contribute to balancing California's severe income inequality," California Competes said, "since higher rates of poor students and students of color do not complete college in their first try due to structural and institutional barriers like unaffordability, opaque systems and a lack of institutional supports."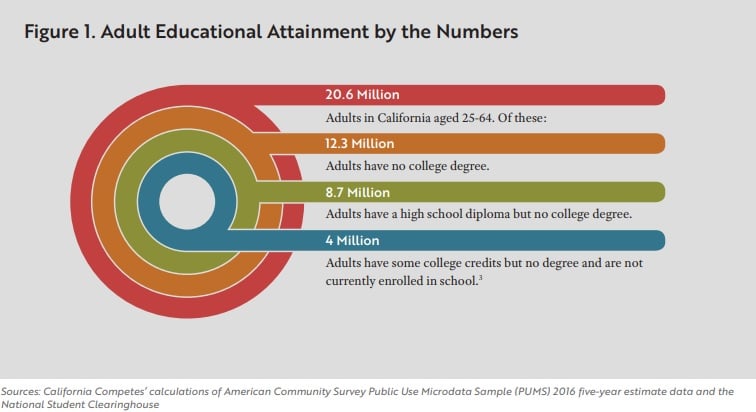 Opinions on Inside Higher Ed
Inside Higher Ed's Blog U