Title
Cut Too Deep? Tuition Discounting at a Crossroads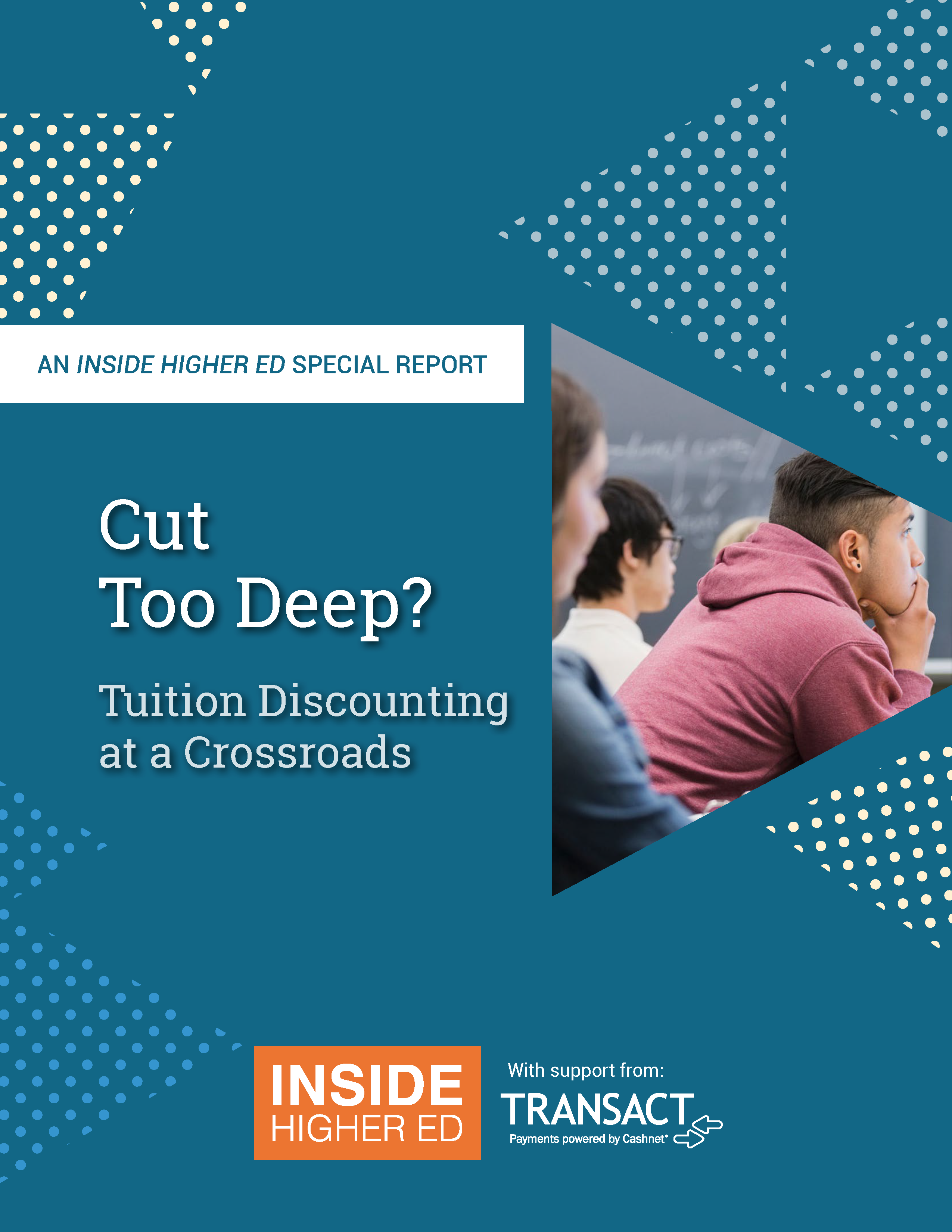 Inside Higher Ed today is releasing our newest special report, "Cut Too Deep? Tuition Discounting at a Crossroads."
For years, college administrators and board members have closely monitored tuition discount rates at their institutions. But they haven't always been comfortable with high and often-rising discount rates. Nor have they had easy access to important context explaining why colleges and universities discount the way they do.
These issues are likely to come to a head in today's rapidly changing higher education market. For all the attention tuition discounting receives from campus leaders and higher education experts, many report the practice causes consternation, misunderstanding and reflexive apprehension. Even those who historically have touted discounting's benefits worry that ever-rising discount rates are starting to squeeze margins, diminish returns and bankrupt institutions. This question is being asked with increasing frequency: How long can sticker prices and discount rates keep climbing before the model reaches its breaking point?
This special report seeks to explore trends and recent developments in discounting. It will review different strategies campuses are using as they seek to bolster their budgets and will suggest possible best practices institutions can follow.
Opinions on Inside Higher Ed
Inside Higher Ed's Blog U