Hundreds of Unexpected Freshmen? Irvine Isn't the Only One
University of South Carolina is expecting up to 700 more freshmen than projected. The institution has been scrambling this summer to welcome them all, and no acceptances have been revoked.
The talk of the admissions world in the last month has been how the University of California, Irvine, managed to be so off in its yield projections that it is expecting up to 800 more freshmen this fall than projected, and how the university created a public-relations disaster by revoking the acceptances of hundreds of admitted students. Irvine has since pledged to admit most of those students, but the questions remain about just how a university should handle an unexpectedly large incoming class.
It turns out that Irvine isn't the only institution dealing with such an issue. The University of South Carolina is expecting at least 600 extra first-year students to show up later this month, and maybe 700 or more. You may not have heard about it because South Carolina is managing the situation without revoking anyone's acceptance.
Here's how that university is ending up with hundreds of extra students, and little time to prepare -- but is making it work.
South Carolina is actually trying to grow its freshmen classes by about 100 students a year, toward an eventual goal of 6,000. This fall the target was 5,300.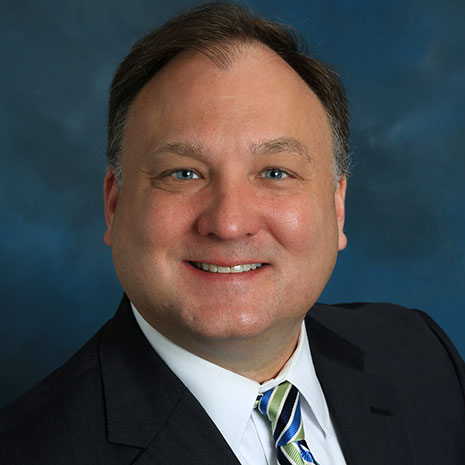 Scott Verzyl, associate vice president for enrollment management and dean of undergraduate admissions, said that, given the growth strategy, the university has been stepping up recruiting efforts and admitting more students in recent years -- and perhaps the university was too ambitious. But in early April, the university seemed on track to hit 5,300 easily, and perhaps to go over by a few hundred. But then came "the basketball bounce."
South Carolina's men's basketball team made it to the Final Four, and the women's team won the national championship -- with both teams attracting wide followings in the state and making many people prouder than ever of the university, Verzyl said. By that point, admissions offers were out.
And then acceptances just kept on coming in, going well over 6,000.
Verzyl said that he assumed "summer melt" would bring the numbers down quite a bit, but that hasn't happened. Melt is always possible right up to enrollment. But South Carolina has orientations throughout the summer, and generally sees very little melt from those who attend the orientations (where they also register for classes), making orientation numbers a good measure of actual enrollment. The orientations have been packed.
For South Carolina, this year also illustrates the challenge of projecting yields, which have now been falling for some time for most colleges -- as many students apply to more institutions than they did in the past, worry about paying for college and are increasingly fickle in their choices.
In 2006, South Carolina's yield was 42 percent, but by last year it had fallen to 29.5 percent. That kind of drop is "worrisome" for enrollment managers, Verzyl said. "As we admit more students to compensate, the risk of oversteer is greater, and our historic prediction models are less reliable," he said. "But it is our moral obligation to honor our offers of admission. If more students decide to take us up on that offer than we initially expected, then we must manage."
If the university ends up with 5,900 to 6,000 freshmen, as Verzyl now expects, yield will only have gone up to 32 percent, or an improvement of 2.5 percentage points. "That may not seem like a lot of difference, but when dealing with tens of thousands of applications, just a few percentage points' difference can impact the class by hundreds of students." The increase is largely from in-state applicants, he said. And international first-year enrollments appear to be down slightly.
How to Manage the Increase
As the numbers went up, Verzyl said, turning students away was never an option. But the university did consider offering to buy out first-semester housing contracts or creating gap-year opportunities, in essence making it enticing for some students to delay enrollment. But while those ideas were kicked around, the university didn't carry them out.
"In the end of the day, we decided they want to come as freshmen, and that was the offer, so let's honor it, and we did."
In student affairs, the main challenge is housing, as the university requires its freshmen to live on campus.
The university has rented space from apartment complexes that are next to the campus. South Carolina is also hiring people to live as "mentors" in the apartment buildings, similar to a resident adviser role in a dormitory. University shuttle bus routes are being adjusted to include stops in front of the apartment buildings. Programming is being planned for the units.
"We want it to feel as much a part of the campus as possible," he said.
The Academic Side
Housing students is one thing, and academics are another. So as student affairs focused on one set of issues, the provost's office focused on another.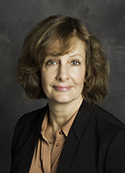 Sandra Kelly, vice provost and dean of undergraduate studies, said that there is not a single curriculum for new students, but that most freshmen focus on general-education courses and introductory courses in various disciplines. She said the provost, Joan T. A. Gabel, told the academic affairs team that "we can't have students and not have classes for them."
So Kelly surveyed the patterns in freshman course selections and created sections that were hidden at first in the registration system but became visible as soon as she hired someone (typically an adjunct) to teach.
In the last two months, the university has created 118 new sections of general-education courses (an increase of 18 percent in the numbers of such sections last fall). Twenty new instructors were hired.
At this point, she said, only 1 percent of the incoming students are not registered for at least 12 credits, and she expects that academic advisers will work to find everyone options. "We got them into classes," she said.
That's only for the fall semester, she said. So now her office is starting all over again for the spring.
What About the Next Admissions Cycle?
Verzyl said that no decision has been made about whether to aim for more growth next year. But he said he thought it more likely that the university might pull back a bit than seek a class larger than 6,000, at least right now.
As both he and Kelly noted, the university expects the new students to stick around for four years, so that means increased demands for services -- academic and nonacademic -- for the next few years. The university will have to figure out how to make the adjustments as the class progresses in what Verzyl called a "a great big bulge -- like a pig in a snake" working its way through the system.
For all the extra planning going on now, Verzyl said he prefers this problem to the opposite. "This is a much better problem to have than coming in under our number."
Today's News from Inside Higher Ed
Inside Higher Ed's Quick Takes