Women, in academe and otherwise, shouldn't have to disavow their sexual selves in order to be treated with respect, writes Melissa Petro.
The last day of a 10-week memoir-writing workshop, Andy (a pseudonym) came in late, interrupting my lecture to hand me a gift-wrapped box and a card, which he insisted that I open. The stunt was typical Andy. Without getting too specific, this student had grown up in a religiously conservative community, which he'd left later in life, and so -- in his mid-60s -- he seemed to be going through a kind of second adolescence. Andy was exploring this in his writing, and he often deflected the trauma of the experience with humor that sometimes fell flat.
I expected a gag gift -- a whoopee cushion or fake poop, along with some dad joke written on a card. Instead, it was much worse: as I slid the card from the envelope, I immediately recognized the photograph. My collared shirt is unbuttoned to expose a hot-pink bra. I'm holding an apple, giving the camera a wry look.
While I've successfully established myself as a writer and writing instructor, I'm probably still best known for losing my career as an elementary school teacher in 2010 after it became a national news story that I was writing and sharing stories about my past as a sex worker. The provocative photo had accompanied one of many essays I'd written on the situation. In that essay, I was arguing -- as I argue again here -- that sexy and serious needn't be mutually exclusive. The point of the piece was not to give men like Andy permission to confront me with my own sexuality, but rather the opposite: it was to say that women shouldn't have to deny or disavow their sexual selves in order to be taken seriously and treated with respect.
Of course, this point and all my work is lost on an audience willfully determined to misinterpret it. My mind flurried to calculate what must have happened. At some point in the term, Andy must have googled me, read the exaggerated reports that I'd posed for Penthouse and hunted down a print copy of the publication. Then, presumably with me in mind, he'd looked through the magazine, found my essay and then cut and pasted the photo onto a piece of construction paper that he'd fashioned into a card.
Standing in front of my students, I tried to register as little a reaction as possible. I avoided looking at Andy's face. In the corner of my eye, I could see he was grinning, as if we shared an inside joke. Clearly Andy didn't know that he'd offended me. I struggled with my reaction. I could either share in a moment of forced intimacy or else the joke was on me.
Given my provocative history and the content of much of my writing, some people might dismiss the situation with a version of "she was asking for it." And yet, the Me Too movement is demanding our society develop a more sensitive and sympathetic view of people's experiences of sexual harassment and sexual assault. We're beginning to collectively accept the fact no one solicits sexual harassment, and it occurs too often, statistically, to victim blame. According to a report conducted by a nonprofit called Stop Street Harassment, 81 percent of women have experienced some form of sexual harassment in their lifetime, including a considerable number of women at work.
When we think of sexual harassment in academe, we typically think of male professors preying on female learners, and while that occurs with alarming frequency (to 30 percent of college women, according to the survey), it also happens that women instructors can feel sexualized by our superiors, colleagues and even our students. Until recently, the latter was considered so innocuous that ratemyprofessors.com -- a website that allows college students to publicly review their teachers -- invited students to rate how "hot" they were. The website dropped its "hotness" rating after BethAnn McLaughlin, an assistant professor of neurology at Vanderbilt University, tweeted a complaint about the long-standing feature. "Dear @ratemyprofessor," McLaughlin wrote. "Life is hard enough for female professors. Your 'chili pepper' rating of our 'hotness' is obnoxious and utterly irrelevant to our teaching. Please remove it because #TimesUP and you need to do better."
By the time we become instructors, we've dealt with sexual harassment as students in nearly every academic setting we've entered. We've been scrutinized for our appearance, including our attire; we're assigned blame when our attire is "distracting" and criticized or complimented for our appearance rather than respected for our knowledge. A 2018 study found that one in 10 female graduate students at major research universities reports being sexually harassed by a faculty member. Earlier studies found that female students who experience sexual harassment go out of their way to avoid teachers who are harassers. When interactions are unavoidable, researchers find, harassed students often lost their academic self-confidence and became disillusioned with male faculty. The prevalence of sexual harassment has the cumulative effect of eroding women's commitment to careers in male-dominated areas.
Female instructors feel a burden to be even more professional, even in the face of gross unprofessionalism. Study after study describes how, in the workplace, women are compelled to control our emotions more than men. When faced with sexual harassment, women may feel it necessary to minimize the impact so as not to become emotional. Particularly if the perpetrator is a student, we may feel it is our responsibility to educate them. We feel as if all this is part of our job -- but it shouldn't be a female instructor's job to tolerate abuse.
By the time I worked in the sex industry -- first as a stripper at 19 years old to pay my way through undergrad and later as a call girl while in grad school -- I was no stranger to objectification. At my first job ever, I'd been told by my boss to wear a skirt next time -- the shorter the better. (I was 14 years old then, and working as a dishwasher). More than once, I've had classmates and coworkers stun me silent with an out-of-nowhere comment about the shape of my ass or the size of my breasts. When, in my mid-20s, I was propositioned by a writing instructor, I shrugged it off. Only years later did the experience register as abusive.
After I lost my career as an elementary school teacher, I fought the impulse to overcompensate for the stigma and discrimination I faced as a former sex worker. I was, at least for a moment, tempted to dress in such a manner as to de-emphasize my sexuality and disavow my past. Instead -- and in spite of bias against sex workers specifically and sexual women in general -- I chose to own my narrative. Perhaps as a consequence, my career trajectory is somewhat unorthodox. I tried for years but eventually gave up seeking a job as an adjunct and instead leaned in to my work as a freelance writer and taught in alternative settings.
In my experience, regardless of whether or not we've had sex for money, and regardless of what we choose to write or speak about, some men will never see women -- whether we are writers, lawyers, doctors, astronauts or sex workers -- as anything other than whores. It is our collective responsibility to treat all women, even those of us that own their sexuality, respectfully. Even the seediest of strip clubs have rules of conduct. Certainly academic institutions also have policies. They need only be followed and enforced.
After the incident with Andy, I was unsure what to do. It was my school's handling of the situation that helped me to take it seriously. After I told my dean what had happened, Andy was expelled. Whether he understood the severity of his actions or not, it didn't matter. It would no longer be tolerated. Andy's time was up.
Bio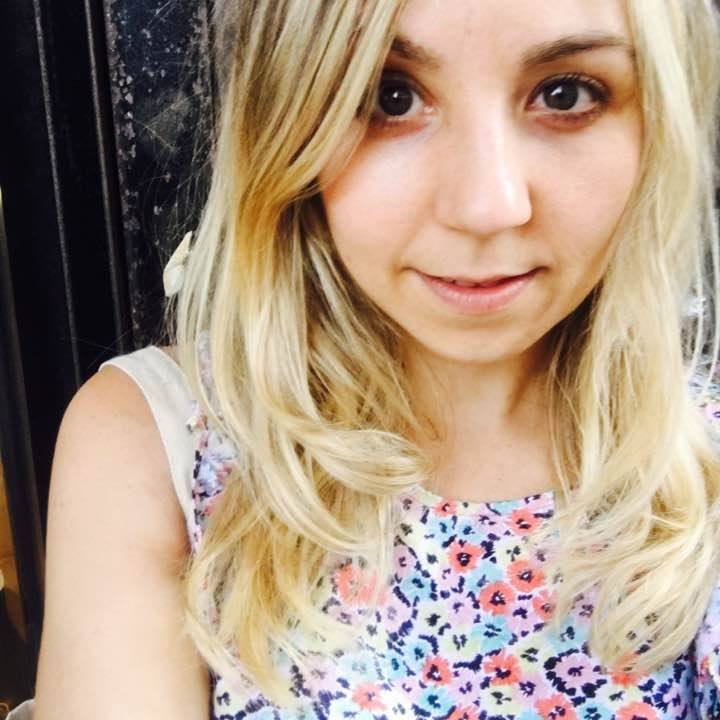 Melissa Petro is a freelance writer living in New York. She has written for Marie Claire, Pacific Standard Magazine, New York magazine, Esquire, Allure, Cosmopolitan, Redbook, The Guardian, The Washington Post and elsewhere. She teaches creative nonfiction courses for Gotham Writers Workshop and Creative Nonfiction Foundation.
Opinions on Inside Higher Ed
Inside Higher Ed's Blog U