Topics
Scholarly Self-Censorship?
As London School of Economics studies its relationships with Chinese institutions, an American scholar issues a warning.
Chinese censorship of academics over issues such as freedom of expression and human rights is creeping into the U.S. academy as universities sign often-lucrative partnerships with the country's institutions, a professor warned in Britain.
Thomas Cushman, professor of sociology at Wellesley College, was behind a letter from Wellesley staff last year that unsuccessfully implored its partner institution Peking University not to fire Xia Yeliang, an economist who has called for democracy in China and criticized the Communist Party.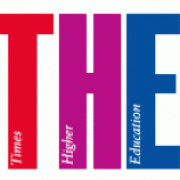 His warning comes ahead of the release of an internal report into overseas partnerships at the London School of Economics and Political Science, which, like Wellesley, has an exchange program with Peking that has aroused concern from its ethics committee.
Cushman spoke at the House of Commons at an event hosted by the Henry Jackson Society, a think tank.
He referred to a directive from the Chinese government last year that reportedly banned classroom discussion of seven taboo subjects – literally called "speak-nots" – including civil society, wealth accumulated by top party officials and judicial independence.
As Western universities strike up academic partnerships with Chinese universities, Cushman said he was concerned that this "red zone of forbidden knowledge" is spreading into the U.S. as academics self-censor so as not to jeopardize links with China.
He said that he knew of one U.S.-based historian of China who knows "exactly what's going on" in China politically but is "mute" on sensitive issues because he needs access to historical records in the country.
The letter protesting against Professor Xia's dismissal last year from Peking was signed by about half the staff at Wellesley, Professor Cushman said. Peking has always insisted that Professor Xia was dismissed for poor teaching.
But within Wellesley there was also a "backlash" against the campaign, he explained. Several of the institution's Chinese-national faculty members participated in an "attack" on the letter, he said, "uncritically aping and mimicking the Communist Party line," Cushman added.
"When it gets to the case where professors at prestigious universities are basically regurgitating the propaganda lines of the Communist Party … against dissidents then we have a serious moral crisis on our hands," he said.
There appear to have been similar concerns at the LSE over links with Peking, albeit more privately expressed. The minutes of the ethics policy committee held on 31 October, released earlier this year to Times Higher Education after a Freedom of Information request, discuss Professor Xia's firing and reveal that the committee had concerns "that the school had perhaps developed considerable links with China in a relatively short space of time, responding to signals that the country was opening up."
"In this, there appeared to be some parallels with Libya," it says, referring to the outcry in 2011 over links between the LSE and the regime of Mu'ammer Gaddafi.
There were "questions" over what debate had taken place before partnering with Peking and whether the move had staff support, the committee adds, and it resolved to scrutinize whether the partnership was in line with its ethics policy.
A post-meeting note in the minutes reveals that the audit committee also raised "concerns regarding institutional partnerships."
A report on external relationships was due to go to the LSE's council on 17 June, but according to a spokesman this has now been delayed indefinitely until the council has had a chance to analyze a new strategic review for the whole institution.