Topics
College Maintains Ban on Councilman
A community college's ban of a former adjunct turned city councilman prevents city meetings on campus.
St. Louis Community College doesn't want a former adjunct professor on its campus, and that decision is affecting its relationship with the City of Wildwood, Mo.
The college has not dropped its no-trespass order against Steve Taylor, an adjunct math professor who said he was fired by the institution last October.
Taylor was arrested in October during a Board of Trustees meeting after he allegedly charged toward the area where the board members and the chancellor were sitting. The incident led to the no-trespass order by the college; Taylor was eventually cleared of all charges by a judge.
Taylor was elected to the Wildwood City Council earlier this month, but the ban is keeping him from attending council and committee meetings, sometimes held on the Wildwood campus to accommodate more people when there isn't enough space in city hall.
The ban is forcing Wildwood, a suburb of St. Louis, to seek other options.
"They are refusing to listen, and I don't think there is any reason or grounds for an actual no-trespass order," Taylor said. "My violation was resisting arrest and disturbing the peace, and I was totally cleared of all charges. That this is even happening is ridiculous."
A media representative for the community college declined to comment on the issue.
The incident between Taylor and STLCC officials was just one of several clashes between college administrators and students or faculty members amid a series of layoffs and voluntary buyouts. At the October board meeting, Taylor was upset by the ground rules laid out by the administration, including that applause wasn't allowed. When he approached the table where board members sat to voice his opinion, a St. Louis police officer grabbed Taylor and tackled him to the floor, where he was handcuffed. Taylor has filed a lawsuit against the college.
The tensions between the administration and the college's employees led the full-time faculty union to cast a vote of no confidence in Chancellor Jeff Pittman in January.
The no-trespass order can only be modified or rescinded by the chancellor. Taylor said Pittman hasn't given any indication he will do so.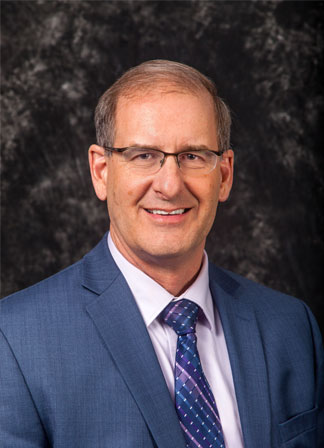 Ryan Thomas, the Wildwood city administrator, said it's rare for the council to rely on the college for meeting space, although so far this year there have been about three instances when a Wildwood meeting was held on the campus.
"I don't think it'll be a big issue for us … there are other places in the city of Wildwood we can use," he said, adding that the meeting space arrangement between the city and the college has been around for about 10 years.
There are other community events the city and the college partner on, but Thomas said it's unclear if Taylor would be able to participate.
"Hopefully this can be resolved at some point and become a complete nonissue," Thomas said. "We're hopeful something will get fully resolved at some point."
Taylor said the ban has interfered with other, more personal situations -- he was recently barred from helping his wife, a sociology professor at the college, move items from her office, for example. Taylor is also an adjunct professor at three other colleges and hasn't had any problems with those institutions.
"I'm in good standing at other institutions I teach at," Taylor said. "I'm in such good standing with my community so that I've been elected to represent my ward. I'm in good standing with the court system. The only problem seems to be with St. Louis Community [College] … The only real crime in the eyes of the college was my helping to form an adjunct union and they need to stop besmirching my name. I have been elected to do a job and they need to allow me to do it."