You have /5 articles left.
Sign up for a free account or log in.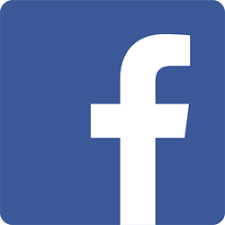 A report from The Harvard Crimson this morning is prompting considerable discussion among admissions professionals and appears to be causing some fear among accepted and future applicants. The report (unconfirmed by the university) says that 10 applicants who were admitted had their acceptances revoked over their participation in a private Facebook group called "Harvard memes for horny bourgeois teens." The group reportedly included jokes about abusing children and the Holocaust, and insulting remarks about members of various racial and ethnic groups.
While we can't confirm the report, data do show that admissions officers (at least a notable minority) review applicants' social media postings and consider them, in some cases, relevant to admissions decisions.
Kaplan Test Prep does an annual survey of admissions officers and asks whether they use social media to check on applicants. The most recent results, released in February, show a declining proportion of admissions officers doing so, but those who do so say they are likely to be influenced in their views of applicants.
Some of the findings from the 350 admissions officers surveyed:
The percentage of admissions officers who check applicants' social media profiles has dropped to 35 percent, from 40 percent a year ago, but those who check say that what they find is influential.
47 percent (of those who check) say that what they found has had a positive impact on prospective students, and that's an increase from 37 percent last year.
42 percent say that what they found had a negative impact, up from 37 percent.
Of those who check, 25 percent said that they do so "often," more than double the 11 percent from the previous year.
Of the examples quoted in the survey report on negative impact on applicants, one involved social media statements that were offensive. "We found a student's Twitter account with some really questionable language. It wasn't quite racist, but it showed a cluelessness that you'd expect of a privileged student who hadn't seen much of the world. It really ran counter to the rest of her application," said the admissions officer.
The Kaplan data suggest social media reviews typically occur before an admissions offer and may not reflect discoveries on social media after an offer has been made. But Harvard has been in the news in the past for revoking offers. In 1995, the university rescinded an offer of admission to a student after learning that she had killed her mother five years earlier.