Can Women's Colleges Attract Women? Can Ex-Women's Colleges Attract Men?
Another women's colleges goes completely coeducational, renewing discussion of viability of single-sex colleges -- and of institutions that start to recruit male students.
In 2014, the Women's College Coalition released a report that noted that the number of women's colleges had at that time fallen t0 46, from 230 50 years prior. A few more have gone coeducational since then, the latest being the University of Saint Joseph, in Connecticut, which last week announced that it will admit undergraduate men starting in the fall of 2018.
Rhona Free, the president at Saint Joseph, issued a statement citing statistics that come up frequently when women's colleges make a similar choice. "Studies show that less than 1 percent of full-time female college students today attend a women's college and only 2 percent of female high school seniors say they would consider attending a women's college," Free said. "Admitting men will open our doors to 98 percent more women who would otherwise not even consider our high-quality, distinctive educational experience here at USJ."
Alumnae of Saint Joseph voiced disappointment. And Free got some pushback on the idea that it isn't possible to operate today while admitting only women.
Patricia McGuire, president of Trinity University Washington, posted a comment on Inside Higher Ed's article about the shift. While McGuire wrote that "every women's college has to make mission decisions appropriate for their individual geography, market and strategic vision," she said that "the old data about 'only 2 percent of women will consider a women's college' is not necessarily true for new populations who have not previously even had a chance to answer the question." Trinity is known for having remade itself from an institution that served wealthy women to one that educates -- with great success -- low-income black and Latina women from the Washington area.
The debate over Saint Joseph raises a number of questions: Can women's colleges continue to attract enough students? And if they start to admit men to all programs, will they attract significant numbers of male students, helping to balance college budgets?
Most of the debate and the focus of this article is on the original undergraduate programs of women's colleges, not the graduate and professional programs that are already coeducational at many of these institutions. Likewise, the discussion isn't really about those of the Seven Sisters institutions that remain women's colleges. Those elite institutions are doing well.
Leave the elites and things are more complicated. Some women's colleges have struggled with enrollments and finances. Mills College may be best known in the women's college world for having in 1990 decided to go coeducational, only to reverse course amid an intense protest by students and alumnae. Last month the college declared a financial emergency, and announced layoffs and likely program eliminations. When Mills announced that the philosophy department was on the chopping block, women in philosophy departments at other women's colleges organized an open letter saying Mills was abandoning its responsibility as a women's college to promote change in what has been "a male-dominated field."
So how can women's colleges -- badly in need of more students (or at least stable enrollment) -- attract enough women?
Finding the Right Niche
Some experts suggest a variation of what McGuire has done at Trinity: Establish a clear niche and promote that. Mills officials say that they are trying to develop a "signature" experience for all students that would attract interest from those who may not be thinking of Mills or women's colleges.
Elizabeth Kiss (right), president of Agnes Scott College, said her institution has focused on developing and promoting the SUMMIT program, which provides all students with a global experience and leadership experience. The program was developed based on market research that suggested young women would find it attractive, and Agnes Scott is seeing record enrollments.
Kiss said that the new program resonates even with "some who weren't initially all that keen on coming to a women's college." The key she said, is a "distinctive experience."
Eric Bryan, vice president of enrollment strategies for the Parish Group, a consultant to colleges (including women's colleges) on enrollment strategies, echoed Kiss. Colleges need to be seen as "unique" and the dwindling number of women's colleges makes them just that. He said that, rather than play down their single-sex status, women's colleges should start to approach potential students early in their high school students and make the case about their best programs and the educational outcomes of women's colleges, which are quite strong.
He said colleges benefit from being "bold" in reaching out to high school students, not to wait for high school seniors to be weighing their options. Bryan and others said that the data tell a positive story about women's colleges that they need to shout.
Jason D. Hamilton, vice president for enrollment and marketing at Hollins University, said that he cites figures (from studies commissioned by women's colleges and other sources, such as the National Survey of Student Engagement) showing that women's college students are more likely than women at coeducational liberal arts colleges to graduate in four years (87 percent to 79 percent), with an even greater advantage over those at public universities (54 percent).
In an era when many students (and parents) worry about job preparation, Hamilton said he also cites this data: Students at women's colleges are more likely than women at public universities to participate in internship programs sponsored by their institutions (63 percent vs. 49 percent). Hollins stresses that the figure there is 76 percent.
When Women's Colleges Admit Men
But what of those women's colleges that do opt to admit men? Are they attracting enough male applicants to reach desired levels of enrollment?
Bryan said he is working with one such institution that he declined to name, which is finding the transition a challenging process. "There was a ton of alumna backlash, so much so, there has been a precipitous drop in giving to the university," he said, "as well as an exodus from the undergraduate population. I'm not sure this is ever factored into these decisions."
Several former women's colleges reported some progress in building coeducational student bodies, but these institutions are both spending on new programs (especially sports teams) to attract men, and waiting to see longterm enrollment growth. Most remain decidedly on the small end of the enrollment spectrum, but are enrolling more students than when they were single-sex. And of course these colleges are recruiting men at a time that many coeducational colleges are finding their enrollments increasingly lopsided with women.
The College of Saint Elizabeth, in New Jersey, admitted its first male students for last fall's entering class, and 69 out of 170 students were men. This year, numbers aren't final, but the college gets about two applications from women for every one from a man.
The college added men's soccer and basketball teams, and added a number of amenities that are open to all, but that may be particularly attractive to men. There are more pool tables and an outdoor men's basketball court was added. Further, a men's component was added to a women's leadership curriculum.
Saint-Mary-of-the-Woods College, in Indiana, announced it would accept male undergraduates in May 2015. The timing was such that there was no formal plan for recruiting men, and the college ended up with only four male students in the entering class of 285 that fall. In the fall of 2016, the total number of new students was 296, with 20 men. The number of men is expected to be up this fall.
Wilson College, in Pennsylvania, has seen slow but steady growth in enrollment (including women's enrollment) since admitting the first men as undergraduates in 2013. That first class was restricted to commuter students as the college was still working on housing issues.
This fall, Wilson is hoping for the largest entering class since 1967, with 33 men among the 209 who have put down deposits. Brian Speer, vice president for marketing and communication, said that most efforts focused on coeducation are not specific to men, but involve a focus on "the student experience" for all.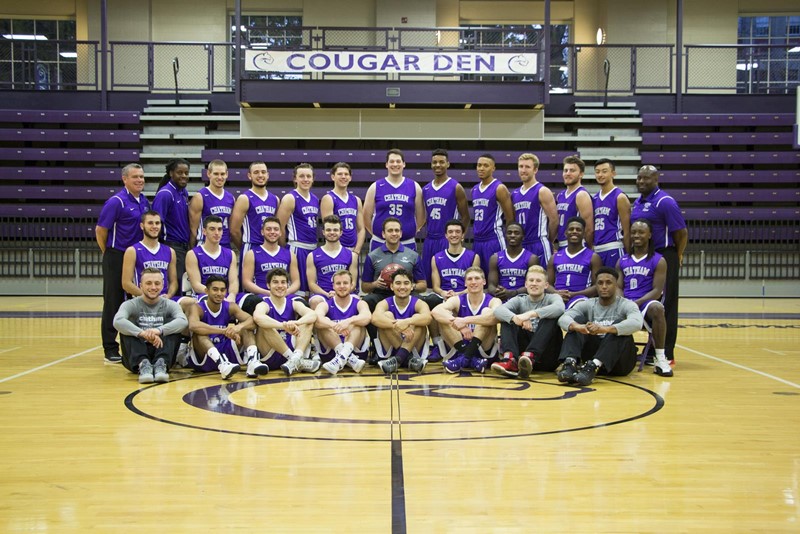 Bill Campbell, vice president of marketing and communications at Chatham University, in Pennsylvania, said that the institution has seen steadily increasing enrollment of men and women since going fully coeducational in 2014. He stressed that many programs with a focus on women -- such as a center for women's entrepreneurship and another on women in politics -- have been enhanced since coeducation. For men, the main additions have been athletics -- men's basketball the first year of coeducation, with men's ice hockey and lacrosse being added in the coming academic year.
As of last week, Chatham had 350 deposits from those admitted to enroll in the fall. Men are about 31 percent of the class. But more important, Campbell said, is the total increase. The last incoming class before coeducation had only 156 students.
You may also be interested in...
Today's News from Inside Higher Ed
Inside Higher Ed's Quick Takes