You have /5 articles left.
Sign up for a free account or log in.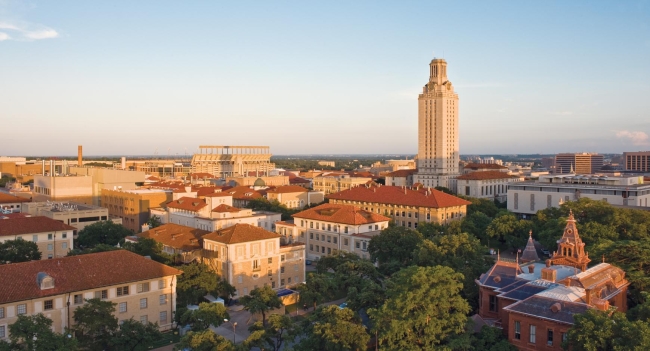 The University of Texas at Austin announced Friday that it is invoking a state law that allows it, in certain circumstances, to shrink the percentage of top high school graduates it admits. What started off as 10 percent and had been adjusted to 7 percent will now be 6 percent, the lowest level yet.
Under a law adopted by the state of Texas in 1997, all public colleges and universities were required to admit those in the top 10 percent of their high school classes, based on that criterion alone. The law was enacted after a federal appeals court barred public colleges from considering race in admissions, and state officials feared a decline in the percentage of black and Latino students who would be admitted to UT and other universities. The idea was to find a race-neutral way to promote diversity.
The percentage law was based on a reality that Texas has many high schools that are almost entirely Latino and others that are almost entirely black. The top deciles from these high schools could be assured admission, even if many of these high schools lacked the advanced courses offered elsewhere, and even if the students, on average, scored at lower levels on standardized tests. The law also helped many low-income white students who attended rural high schools without much in the way of resources.
The law helped UT keep and grow its minority enrollments. The plan was so popular that the state maintained it even when a U.S. Supreme Court ruling permitted the university to consider race in admissions.
But for UT, there has been a challenge. The institution is highly popular in Texas, and it has no room to expand physically. Of the 51,000 students, 40,000 are undergraduates.
In 2009, Texas changed the percentage law such that the University of Texas at Austin is now required to admit only 75 percent of its freshman slots using the percent plan. But the university must publicly state what percentage that will be. The law was adopted amid concerns at the university that it was losing all flexibility to admit students who were not in the top 10 percent of their high school class. The families of students in the 11th and 12th percentiles at good high schools have long complained that those students deserved at least some slots. Also, the university said it needed space for transfer students.
And in an argument that carried considerable political weight in Texas, university officials said that they were running out of slots for athletes who might be stars on the field and nowhere near the top 10 percent in a class.
The announcement from Texas on Friday noted that the number of high school graduates per year in the state has increased by 14,000 since 2013 and is expected to increase by another 50,000 by 2025. So without a reduction, university officials said, UT could lose the ability over time to admit anyone except through the percentage plan.
The number of applications to UT has increased from 38,000 in 2013 to more than 51,000 in 2017.
UT said that admitting the top 6 percent would still mean that 75 percent of freshmen will be admitted under the percentage plan.
Michael A. Olivas, a law professor at the University of Houston who was a consultant to Texas lawmakers who drafted the original percentage plan, said via email that he was concerned about the direction in which UT is moving, after the percentage plan assured the university of some level of diversity in a changing legal environment.
"Despite the gift handed to UT in the form of the plan, it has chafed at what it considers its lack of institutional control and sovereignty -- even threatening a loss in football recruits, etc.," Olivas said. "Instead of thanking their great fortune -- which they did nothing to warrant -- they continue to complain and whittle away. The day that Mexican-Americans and African-Americans attend UT Austin in their proportion to the state high school percentages is the day the plan should be ended, and not one admission before then."