You have /5 articles left.
Sign up for a free account or log in.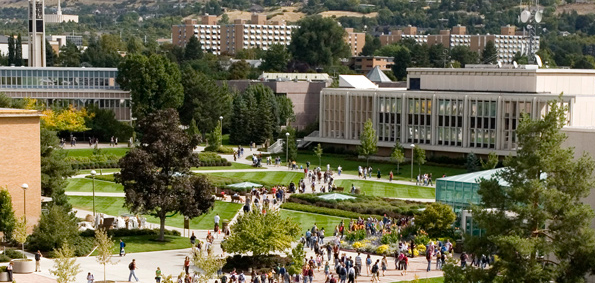 From 2013 through 2015, Brigham Young University gave an extra point -- on a 100-point scale used to evaluate applicants -- to males. The university says it has since abandoned the use of the formula in favor of holistic admissions, but the news may renew attention to the issue of affirmative action for male students.
The university's admissions formula was among leaked documents published last week on the website MormonLeaks and then confirmed by The Salt Lake Tribune. The university did not comment on the veracity of the documents but confirmed to the Tribune that it formerly did have a system that explicitly favored male applicants. The university asserted that its use of the formula was legal, but said that it has since shifted to holistic admissions in which candidates are evaluated in their entirety and not through a formula.
The 100-point formula gave the most points for high school grades (40) and ACT scores (36). Other points could have been earned through the endorsements of officials of the Church of Jesus Christ of Latter-day Saints, of which Brigham Young is a part. But some points were aimed at diversity -- an applicant could earn 1.5 points for geographic diversity (either being from Alaska or east of Colorado); 1.5 points for coming from a family where neither parent had an education beyond high school; 0.75 points if coming from a high school class with no more than 100 graduates; and one point for being male. That latter category was called "special interest."
A Brigham Young spokeswoman did not respond to an email with questions from Inside Higher Ed. The spokeswoman is quoted by the Tribune as saying that a private university has the right to consider gender in admissions.
It is true that many colleges that have struggled to attract male applicants have said they have favored male applicants.
In 2006, Jennifer Delahunty, then dean of admissions at Kenyon College, wrote a widely discussed essay for The New York Times called "To All the Girls I've Rejected," in which she said that Kenyon was rejecting some female applicants who -- had they been male -- would have been admitted. The column prompted much discussion of the legality of favoring male applicants, with many saying it would be legal if part of holistic admissions to build a diverse student body. At the time, Kenyon's enrollment was about 47 percent male -- a ratio that persists today.
Brigham Young experienced some enrollment declines during the period when men were receiving extra points. Those declines were widely seen as related to the Mormon Church's decision to change the ages at which church members could serve as missionaries -- changes that were made for men and women alike. Today, Brigham Young's enrollment leans male: 53 to 47 percent.
Shifting to holistic admissions may give Brigham Young more leeway in favoring male applicants (or other groups) than would a formula.
When the U.S. Supreme Court ruled in 2003 on two cases involving affirmative action at the University of Michigan, it upheld the consideration of race and ethnicity by the university's law school (which used holistic admissions) but not by its major undergraduate college (which used a formula). That formula was quite different from Brigham Young's in that 20 of 150 points were provided based on race or ethnicity. But the opinion in the case rejected the use of points as lacking "individual consideration" of applicants in ways that are consistent with principles under which the Supreme Court has upheld affirmative action.