You have /5 articles left.
Sign up for a free account or log in.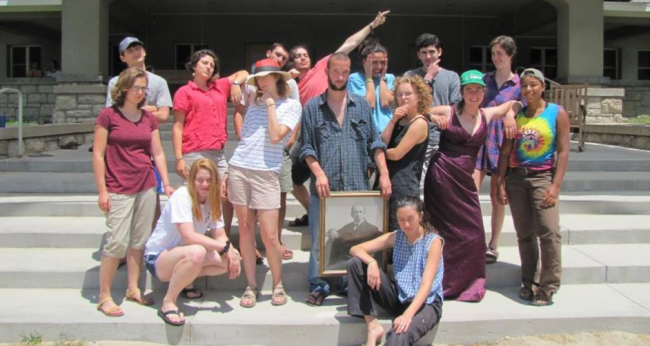 The entering class of Deep Springs College traditionally poses for an informal photograph shortly after the new students arrive on campus. For the Class of 2018 (Deep Springs uses entering years to designate classes), the photo is above and is notable for including women for the first time since the college was founded in 1917.
The board of Deep Springs College, in the high desert of California, voted to admit women in 2011. The vote followed decades of lobbying by students, alumni and faculty members at the unusual college to abandon the practice of admitting only men. But some alumni who opposed the move sued to block coeducation, arguing that the college's founder, L. L. Nunn, did not want to educate women. It wasn't until last year that the college emerged from the litigation with the right to admit women. The final court win was in June, too late to start admissions for 2017, so the college started to get ready to admit women this year.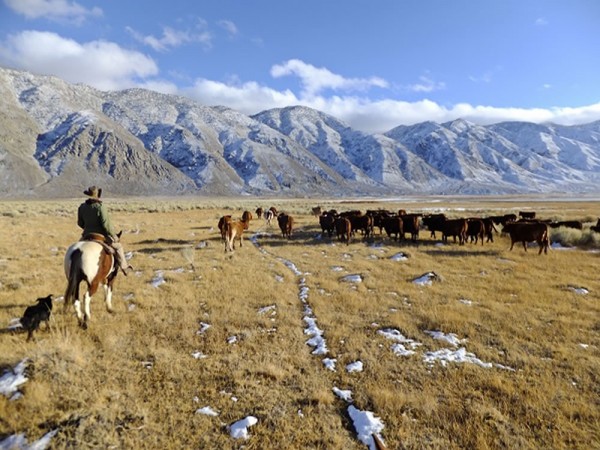 Moving away from single-sex admissions can be a complicated process at any college, but the small size at Deep Springs stands out. The college offers two years of instruction, with full scholarships, and has a total enrollment of 26 to 30. Many of its graduates go on to some of the most competitive colleges in the country. The students govern many functions of the college, including its working ranch.
David Neidorf, president of Deep Springs, said in an interview that the college decided this year to admit 10 women and five men, so that women would make up one-third of the total student body. For the next two years, the plan is to admit "roughly" seven men and seven women, Neidorf said, adding that he used the term "roughly" because some applicants may not identify as men or women. After the college reaches gender parity in enrollment, the college will consider whether to consider gender in future admissions decisions.
Applications were up this year, although the college did not publicize its transition to coeducation. Most years in the past, the college received applications from 180 to 220 men. This year, the college received applications from 318 people, 135 of them from women. Neidorf said he expected application numbers to continue to rise. But he said that this was not a goal at Deep Springs, which does not participate in college rankings. "We have no motivation to increase numerical selectivity, nor do we consider selectivity a meaningful measure of educational quality," he said.
The curriculum at Deep Springs is unchanged. The college added two private bathrooms in the dormitory and an outhouse in a remote vegetable field.
Asked how he felt about the college finally being able to admit women, Neidorf quoted Wordsworth: "This morning gives us promise of a glorious day."