You have /5 articles left.
Sign up for a free account or log in.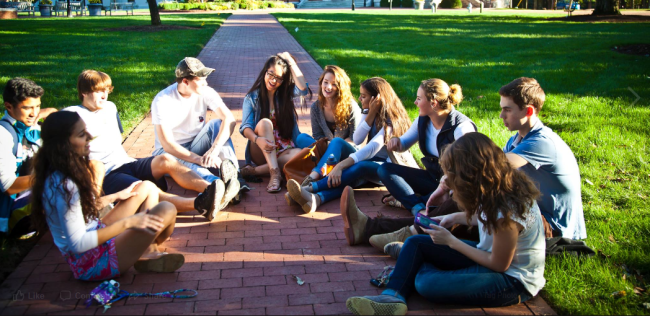 This is the time of year when colleges boast about their incoming classes. Press releases discuss academic credentials, diversity of all kinds and total numbers of applicants and enrolling students.
Oxford College of Emory University is a two-year liberal arts college in Oxford, Ga., that is affiliated with the university and sends its graduates there to finish bachelor's degrees. The Oxford program is located in a small town, not Atlanta. Though the program is known for its academic rigor, it is not the standard way to start an Emory University degree.
This year, officials at Oxford upped financial aid spending as they raised tuition, and their yield projections were generally on target, with one exception -- the yield of low- and moderate-income white women was up, by a lot. Projections were on target for minority groups at Oxford, which is a college without any racial or ethnic majority (33 percent of students are white, 27 percent are Asian American, 16 percent are international, 8 percent are black and 7 percent are Latino). The number of Pell-eligible students is also up this year by 25 students (a big deal in a college of 935 students) so that Pell-eligible students make up 21 percent of the new class.
But amid slow and steady progress in most categories, the big shift was in low- and moderate-income white women.
The yield for that group went from 13 percent to 34 percent (a fairly unheard-of gain in yield). The white male yield for this income group (median income of $54,000) was also up dramatically, but the gain was smaller, from 21 to 35 percent. Those changes mean another 39 low- and moderate-income white students will enroll in the fall.
"Why did this one group behave so differently when Oxford's financial aid packages were slightly more generous this year than last year for all U.S. low- and moderate-income students?" That's the question that Douglas A. Hicks, dean and the William R. Kenan Jr. Professor of Religion at Oxford, said he is asking himself.
"We don't know," he said. One theory he has is that some other colleges are shifting aid dollars to focus on racial and ethnic diversity.
Oxford's successful yield of low-income white students comes at a time of debate over diversity in American higher education. Elite colleges and universities have been accused by pundits and some politicians of losing touch with rural areas and students (white and of other races) who are from those areas. Some colleges have targeted rural students as part of an effort to recruit conservative students and to connect with their home states.
Hicks said that Oxford-Emory, using a holistic review in admissions, is committed to "looking at students for all kinds of experiences and backgrounds."
"When we look to build a class, we look at all factors," he said. In the United States, "socioeconomic status strongly correlates with race and ethnicity," so an emphasis on helping low-income students will always be a boost for some black and Latino applicants.
Economics matters a lot, of course.
Estimated sticker price for a year at Oxford-Emory is just over $68,000. And although the college meets the full need of accepted students, many families are understandably scared of the sticker price.
Hicks said that he has heard of other colleges using limited aid dollars for minority students only. And while he is proud of the support Oxford provides to minority students, he said he believes that the approach of focusing on all low-income students is appropriate and may be why the yield is up so much for white women this year. He said he worries about a "barbell effect" in which a college enrolls a group of very low-income students, and a group of wealthy students who can afford to pay. Oxford's approach includes more groups, he said.
To counter that, "you have to be as generous as possible with everyone," he said.
"One year does not make a trend," Hicks acknowledged. But he said that he hopes to hear from other educators about how they are getting low-income white women (and men), while also making progress on black and Latino students.