Study: High School Grade Inflation Pervasive
The wealthier the high school, the higher the grades.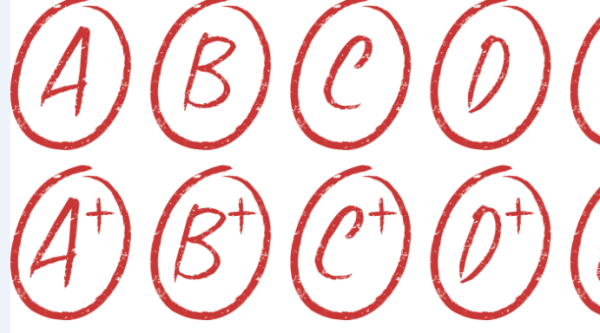 Do good grades in high school reflect subject-matter mastery? The question is important to educators, parents and college admissions officers evaluating the transcripts of applicants. A study last year found that grades are on the rise in high school nationwide. But the study was criticized because of its authors' ties to the College Board, which has long defended the SAT by saying that it is needed to fairly compare applicants from high schools with vastly different academic standards.
A new study, released last week by the Thomas B. Fordham Institute, also found significant evidence of grade inflation in high schools. Consistent with the study from last year, the new one also finds more evidence of grade inflation at high schools that serve wealthy students than at other high schools.
The new study notes that a College Board official provided input on drafts. The study was financed by Fordham, the Bill & Melinda Gates Foundation, and the Carnegie Corporation of New York.
The researchers -- Amber M. Northern and Michael J. Petrilli -- write that there is a widespread misunderstanding in American society about students' achievement. They noted a 2017 survey that found that 90 percent of parents believe that their children in school are performing at or above grade level -- even though only a minority of high school graduates are prepared for college.
The Fordham researchers -- together with Seth Gershenson of American University -- used data from North Carolina to consider the question of grade inflation across school districts that are well financed, and those that aren't. From the 2004-05 school year to the 2015-16 school year, they compared high school grades, statewide end-of-course (EOC) testing and ACT scores.
The findings:
While students who earn higher course grades earn higher EOC scores, many who earn good grades don't do well on the statewide tests. More than one-third of the students who received B's from their teachers in Algebra 1 failed to score "proficient" on the EOC exam.
Algebra EOC tests strongly correlate with ACT mathematics scores, but grades given by teachers do not.
During the years studied, high school grade point averages increased at schools throughout the state. But the median GPA increased by 0.27 points in affluent schools and 0.17 points in less affluent schools. "In other words, it's gotten easier to get a good grade in more affluent schools … Thus, the 'GPA Gap' has widened," the report says.
The report says that parents and policy makers should be looking at both grades and test scores, but that many parents seem focused largely on grades.
"Why should youngsters invest more time to learn something if an A or B grade says they already know it? Why should mothers work to help their children catch up if grades don't signal that they're behind?" the report says. "That's particularly true when parents are blissfully unaware of how widespread those good grades are. The sad fact is that some will only become aware that their child is marching off a cliff with regard to college readiness -- along with many others -- after it's too late."
You may also be interested in...
Today's News from Inside Higher Ed
Inside Higher Ed's Quick Takes