You have /5 articles left.
Sign up for a free account or log in.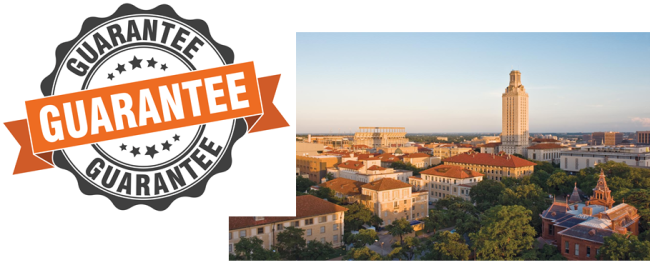 The focus of much admissions discussion this fall has been holistic admissions, in which applicants are evaluated based on the entirety of their application -- grades, test scores, essays, background, opportunities -- without any formula that assures admission to those with a certain combination of grade point average and SAT score. Harvard University has made holistic admissions central to its defense of the lawsuit charging the university with discrimination against Asian American applicants. Holistic admissions, the university has argued, makes it possible to spot talent in a disadvantaged applicant who didn't take as many Advanced Placement courses or score as high on the SAT as a more privileged applicant. Holistic admissions, Harvard has said, is consistent with Supreme Court rulings and promotes diversity in higher education.
Last week, however, a study was published about the advantages -- in promoting diversity -- of guaranteed admissions programs. The study doesn't criticize holistic admissions but points to the benefits -- in achieving diversity -- of having applicants know that certain achievements will assure them of admission to top colleges and universities.
The study, published in the journal Educational Evaluation and Policy Analysis, finds that the Texas 10 percent plan, one of the most prominent experiments in guaranteed admissions, made high-talent, low-income students more likely than they historically have been to apply to the flagship universities in Texas. So guaranteed admissions, the paper argues, can reduce the problem of "undermatching," in which talented, disadvantaged students apply to few if any competitive colleges -- even though in many cases they would be admitted and awarded aid. Given the better graduation rates and (in many cases) significantly greater resources available at the more competitive colleges, many education experts see undermatching as a major problem.
The 10 percent plan is a state law that gives the top 10 percent of high school graduates in every public high school automatic admission to any public college or university in the state. Texas adopted the plan in 1997 after a federal appeals court barred public colleges and universities in the state from considering race or ethnicity in admissions decisions. Many Texas high schools are highly segregated by race and ethnicity, so admitting the top 10 percent from each one means that institutions like the University of Texas at Austin and Texas A&M University at College Station have diverse student bodies even without considering race in admissions. (Those who follow the plan may know that the percentage covered was lowered recently for UT Austin, but the period in this study was when it was still 10 percent.)
For the study, Kalena E. Cortes, an associate professor of public policy at Texas A&M University, and Jane Arnold Lincove, an associate professor of public policy at the University of Maryland Baltimore County, looked at the records of 146,000 Texas public high school students who graduated in spring 2008 and spring 2009 and who applied to at least one four-year public university in Texas.
The researchers used test scores to measure whether students were undermatching. While low-income students were more likely than high-income students to undermatch, ability to apply to a college based on 10 percent status decreased by 23 percentage points the odds of a high-ability, low-income student enrolling at a "safety school" instead of one of the more competitive colleges he or she could get into.
Top 10 percent eligibility was also associated with a 16-percentage-point increase in the probability of applying to a flagship campus for high-income, highly qualified students and a 22-percentage-point increase for similar low-income students.
Critics of affirmative action frequently talk about "overmatching," in which beneficiaries of affirmative action may land at colleges and universities where they may lack the ability to succeed. But in this study, the research found that those who were overmatching were high-income, low-ability students, not disadvantaged students.
The authors conclude by saying that their study points to the value of clearly understood admissions procedures, which may be easier for some institutions than for others.
"In general, policies that can increase transparency about college admission processes, including those that guarantee admissions based on clearly measured achievements, are likely to help resolve mismatch problems that are associated with information asymmetries," the authors write. "At public universities, this can be achieved through state policy changes. It is less clear whether private universities seeking to improve diversity in enrollment would be willing to bypass holistic admissions process to provide certainty to applicants. It is also unclear whether strategies such as active recruitment and publicizing generous financial aid policies could be as effective as admissions certainty in influencing application behavior among low-income applicants."
In an interview, Lincove said that many colleges will "want more control" over admissions decisions than any automatic policy would permit, or may have "capacity constraints" that would make the Texas model impossible.
But she noted that some elite private institutions have offered forms of guaranteed admissions to certain graduates of local schools. And others have made financial aid more predictable. Lincove noted, for example, that the recent $1.8 billion gift from Michael Bloomberg to Johns Hopkins University prompted the institution to say that it would operate need-blind admissions and would eliminate loans from aid packages.
These policies, while not the same as those in Texas, "reduce uncertainty" for low-income potential students, she said. All colleges should think about ways to do that, she said.
Holistic admissions can be used in conjunction with guaranteed admissions. In Texas, after the Supreme Court affirmed the legality, in some circumstances, of considering race in admissions, UT Austin resumed evaluating some applicants that way, even while keeping the percent plan guarantee. But Lincove noted that far more black and Latino students are admitted to top public universities through the percent plan than through holistic admissions.
And while Harvard and others defend holistic admissions as a diversity tool, Lincove noted that much of the material that admissions officers review in holistic admissions may favor the well-off applicant.
"Holistic admissions is fundamentally stacked against inclusion," she said. "Wealthier students are gaming the system in many ways -- SAT prep classes, professional essay writers, legacies, recommendations from influential family friends, etc." Lincove added that she worries "that holistic admissions is playing a losing game when there is a for-profit industry built around helping a certain class of students overmatch."