You have /5 articles left.
Sign up for a free account or log in.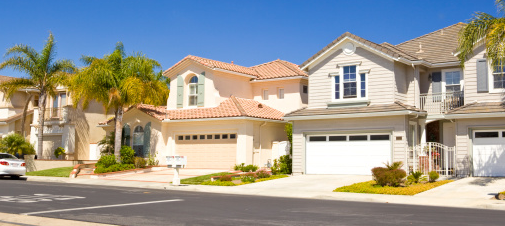 Stanford University has become the latest top university to announce that it will no longer consider home equity when calculating how much money a student and her family can afford to contribute toward a college education.
The university's announcement quoted Stanford's board chair, Jeffrey S. Raikes, as explaining the change this way: "Stanford is committed to meeting the full demonstrated need for every admitted undergraduate who qualifies for financial aid, without expecting them to borrow to meet their need. Removing home equity from the financial aid calculation is the first of what we expect will be several additional steps to further enhance our undergraduate aid program in the next few years."
Stanford is not only highly competitive, but (based on sticker price) highly expensive. Tuition, room and board for 2019-20 has just been set at $69,962.
The issue of home equity is not one on which all colleges agree, and some fear that eliminating calculations of home equity favors those who are from families of means. The Free Application for Federal Student Aid explicitly states that the question on parents' investment holdings does not count "the home in which your parents live."
But the CSS Profile, run by the College Board, does ask about home equity. And the several hundred colleges that use that profile include many such as Stanford that are among the most generous in financial aid to those who are from low-income families. Just because students must report parents' home equity doesn't mean that colleges need to include the information in their calculations of institutional aid eligibility. Harvard and Princeton Universities are among those stating that they do not consider home equity. Princeton also states that it does not consider retirement funds. Yale University states that it does consider home equity.
Companies that advise families (generally those who can afford to pay for the advice) about financial aid regularly include advice on how to minimize the impact of home equity on colleges that do consider that asset.
Universities like Stanford and its competitors admit and enroll a very large share of students from families who are among the most wealthy in the United States. According to the social mobility data produced by Raj Chetty, only 4 percent of Stanford students are the bottom 20 percent of family income in the United States. But 66 percent are in the top 20 percent, including 17 percent in the top 1 percent. The median family income at Stanford is $167,500.
The issue of home equity has become more complicated in the last decade or so, at least for families who live in the San Francisco Bay Area and the metropolitan areas around Los Angeles, New York City and other large cities. Home values in many neighborhoods have skyrocketed. A family with income of less than $100,000, having purchased a home 25 or so years ago, can end up living in a house valued at more than $1 million without the kind of family income normally associated with owning such a home. Such families are by no means poor, and they of course may have access to home equity loans. But typical assumptions about what it means to own a $1 million home no longer apply.
Colleges that have dropped or adjusted calculations for home equity have seen a positive impact on yield, or the percentage of accepted applicants who enroll. Occidental College is not nearly as competitive or as wealthy as is Stanford. But Occidental's yield for California residents went from 14 to 18 percent after it eliminated consideration of home equity for California residents with family incomes of $125,000 to $150,000.
Stanford didn't release any estimates of how many students who might, in the past, have not been eligible for aid but would be now. But a spokesman offered the following statement on the potential impact: "We considered several possibilities. Eligibility for Stanford financial aid is based on other factors besides family income level. Family size, number of family members in college, family assets and other circumstances are considered. Removing home equity as a factor in the financial aid calculation for undergraduates not only expands the number of families that can receive aid, it can increase the amount of aid for families who are already eligible. It may also lessen the psychological barrier for families worrying about college affordability because they live in areas with high home values."
Some aid experts have worried about not counting home equity at colleges that have limited resources for financial aid. But that may not be the case at Stanford.
Justin Draeger, president and CEO of the National Association of Student Financial Aid Administrators, said via email, "Differentiating a family's [ability] to pay for college is as much an art as it is a science, especially at the institutional and local levels. Where to draw up the dividing line on a student's need requires one to know the local market, cost of living expenses, and student population. Deciding on whether to include home equity will advantage one group over another, unless the school is well enough resourced to provide enough dollars in their institutional grants and scholarships to mitigate those ups and downs. I would assume that is the case at an institution like Stanford."