You have /5 articles left.
Sign up for a free account or log in.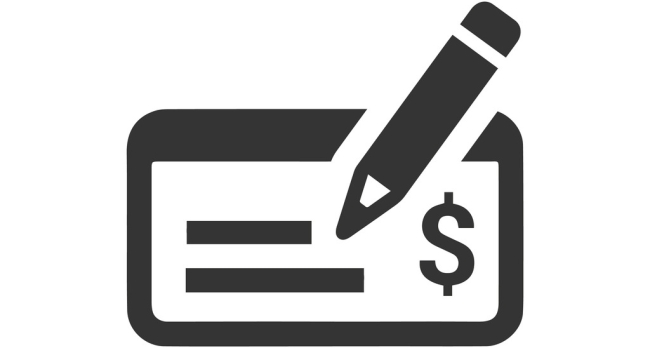 The headline in The Hollywood Reporter was not subtle: "Hey, Lori Loughlin: This Is How to Buy Your Way Into USC -- and Get Away With It."
Loughlin is the actress accused of illegally bribing officials so that her two daughters would be admitted to the University of Southern California.
The article in the Reporter notes that Steven A. Cohen, the hedge fund billionaire, gave $5 million to USC in 2014, through his foundation. The university hailed the gift at the time as the largest ever received by its School of Cinematic Arts for student aid. What the press release didn't note was that the gift followed the highly competitive school's decision to admit Cohen's twin daughters.
The School of Cinematic Arts released a statement in which it said that the school "can confirm the Cohen children were admitted to the school on their own merits in March of 2014. The gift given by the Steven and Alexandra Cohen Foundation was received in September of 2014. These funds have and continue to afford numerous students the support they need … The admission of any given student is not dependent on such gifts. Currently, 70 to 80 percent of our students receive the benefit of some financial assistance. The narrative put forth in The Hollywood Reporter is simply untrue."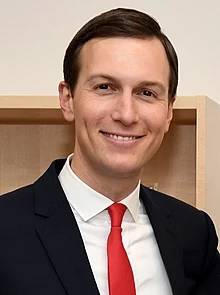 The article didn't include evidence of a quid pro quo. But in the week since the admissions scandal broke, numerous articles have noted that large donations in some cases precede or follow the admission of donors' children. The case that probably has received the most attention is that of Jared Kushner (at right), a top aide to President Trump (and his son-in-law.)
Daniel Golden, now an editor at ProPublica, first wrote about Kushner's admission to Harvard University in Golden's 2006 book The Price of Admission, which was published before people were imagining that Donald Trump would become president and before Kushner married into Trump's family. Golden recounted the story in 2016, after Trump was elected, in an article in ProPublica. The article and the book say that Charles Kushner, Jared's father, pledged $2.5 million to Harvard in 1998, shortly before Jared was admitted. The elder Kushner denied that the gift was related to his son's application.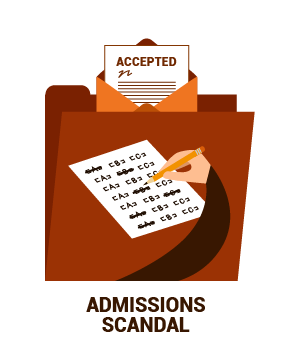 It is difficult to prove that someone shouldn't have been admitted to Harvard. The university uses holistic admissions, under which an applicant's entire record is considered. There is no rubric of test scores and grades used to determine in a consistent way who will be admitted and who will be rejected. That said, Golden interviewed people at the high school Jared Kushner attended, and they expressed shock that he had won admission. "There was no way anybody in the administrative office of the school thought he would on the merits get into Harvard," one former official told Golden. "His [grade point average] did not warrant it, his SAT scores did not warrant it. We thought for sure, there was no way this was going to happen. Then, lo and behold, Jared was accepted. It was a little bit disappointing because there were at the time other kids we thought should really get in on the merits, and they did not."
Can Anything Be Done?
No one has alleged that the donations by Cohen or Kushner were illegal, like the schemes alleged last week by others that involved bribery and reporting false information. But should gifts by parents of applicants count as philanthropy, and receive the same tax benefits as do other gifts?
U.S. senator Ron Wyden of Oregon, the ranking Democrat on the Senate Finance Committee, announced last week that he is drafting legislation that would remove the tax deductions available to donors in these circumstances. (It is impossible to know how much of a tax break donors get, given that wealthy people typically have complicated taxes, but the breaks can be substantial, and wealthy people tend to receive good advice on how to maximize those tax benefits.) Wyden said that the legislation he is drafting would end the tax break for donations given "before or during the enrollment of children of the donor's family."
A statement from Wyden said, "Yesterday's headlines about the wealthiest Americans buying access to our elite colleges and universities is just a new version of an old story. While the prosecutor attempted to distinguish these crimes from payoffs in the form of buildings or stadiums to secure access for the undeserving, it is all part of the same corrupt system … Middle-class families don't have access to this back door for their children. If the wealthy want to grease the skids, they shouldn't be able to do so at the expense of American taxpayers."
Already two higher education associations -- while condemning the conduct alleged in last week's indictments -- have come out against the idea.
The National Association of College and University Business Officers released a statement that said in part, "Wyden's proposal misses the mark: This scandal is about individual entitlement and greed -- the Department of Justice indictments were not a condemnation of the tax-exempt status of America's esteemed colleges and universities. Wyden's approach is impulsive and misguided, ultimately penalizing students, researchers and other beneficiaries of higher education by drastically diminishing the ability of colleges and universities to receive tax-deductible charitable contributions."
The Council for Advancement and Support of Education, which includes college fund-raisers, issued a statement that said it was "deeply troubled by the allegations of illegal and immoral conduct of those identified in the Department of Justice investigation of the admissions process."
But the statement went on to denounce Wyden's idea.
"Such a drastic proposal is misguided and would be detrimental to institutions that rely on philanthropic support. Charitable investments that fund scholarships and fellowships help increase access for students from underserved communities or those who are without the means to pay for college," said the statement. "We should be supporting policies that encourage individuals to continue making such gifts. Senator Wyden's proposal would do the opposite -- it would discourage giving while hurting students and others who benefit from philanthropy. Our universities are also victimized by these allegations. The actions of a handful of individuals should not sully the thoughtful and principled work of admissions and advancement professionals who work hard every day to sustain the quality and integrity of their institutions."