You have /5 articles left.
Sign up for a free account or log in.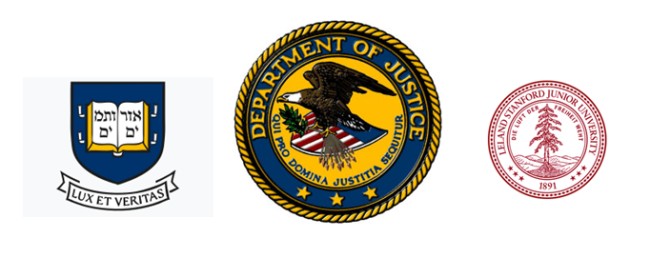 A Yale University spokesman confirmed last week that the university has revoked the admission of a student involved in the admissions scandal. The spokesman declined to elaborate, but previous Yale statements have noted that applicants must affirm the accuracy of their applications when they submit them, so those who submitted false information would be subject to being asked to leave.
*****
Stanford University has announced a new system of verification for those who are named as recruits on coaches' lists that they provide to admissions. In a number of the cases in the scandal, coaches were allegedly bribed to include on their lists the names of applicants who had no interest in joining the team or experience in the given sports. Being included on such lists is a major advantage to those applying to competitive colleges.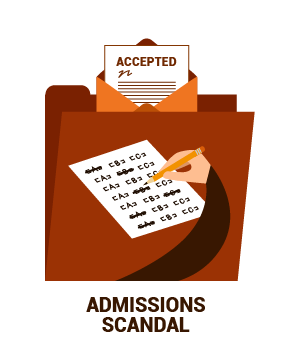 The university announced a new system to prevent the fraud that apparently took place at a number of universities.
"Stanford Athletics has put in place a new protocol in which a member of the executive leadership of the athletics department responsible for each of Stanford's 36 varsity men's and women's sports will review and confirm the athletic credentials of all recruits who are proposed by a coach to receive an athletic recommendation," said an announcement from the university. "This will provide a second, higher-level verification of the athletic credentials of recruited student athletes before that information is shared with the admission office, to be considered as one factor in a comprehensive review of each student's qualifications for Stanford admission."
*****
Also last week, federal prosecutors released a new indictment, detailing for the first time money-laundering charges that were not part of the initial set of charges.
A new indictment accuses Gregory and Amy Colburn of sending money to a fake charity set up by William Singer to hide payments that were not charitable contributions but were used to pay for someone else to take the SAT for their son. The indictment quotes from phone conversations between Singer (the ringleader in the scheme, who has already admitted guilt) and the Colburns. At one point Singer tells them that the Internal Revenue Service is asking questions about their payments to his foundation. They respond that they will all be on the same page.
The Colburns' lawyer said that they are fighting the charges and should not be grouped with other parents. The San Jose Mercury News quoted one of their lawyers as saying that the Justice Department is "painting all the parents and the children with the same brush … We're not knocking the other parents," but the Colburns aren't accused of bribing coaches, just of helping their son cheat on the SAT.
*****
In California, meanwhile, legislators are not waiting for the trials and plea negotiations to play out. Several bills have been proposed as a result of the scandal. The proposals would:
Require public universities to put a strict limit on "admission by exception" where regular admissions criteria are not met. Three administrators -- including the president or chancellor -- would need to sign off on such admissions decisions.
Ban any college participating in the state's student aid program (which includes public and private colleges) from granting preference in admissions to the children of donors or alumni.
Ask the University of California and California State University systems to review "the usefulness" of the SAT and ACT. (A UC faculty group is already studying the issue.)
Require private admissions counselors to register with the state if they generate more than $5,000 in annual income.
*****
Among the colleges caught up in the scandal, the University of Southern California has more students and applicants than the other institutions. And USC has been facing a series of scandals and controversies, not just this one.
Concerned Faculty of USC, a group of several hundred faculty members, issued a letter saying that their campus needs transparency and a strong faculty role in responding to the scandal.
"USC was not the only university involved in this criminal enterprise, and the larger problem of a nonlevel playing field in admissions (wealthy people buying advantages in college admissions, and athletic admissions going through a separate channel ripe for abuse) is a national scandal rather than USC's alone," the letter says. "But USC's handling of past wrongdoing has engendered so much distrust in our community that we bear an extra burden to act on this case with the highest level of transparency, accountability and faculty governance. We call on the Board of Trustees to make public the findings of the completed investigations … by releasing the reports (redacted as needed for employee confidentiality) that have so far been kept secret, and to pledge that the investigation into the current scandal will be even more transparent and public. USC must let the sun shine in."
Further, the letter said, "We call on the administration to appoint a faculty-led committee to oversee an investigation of admissions and athletics that will be accountable to the entire community, make clear to everyone who knew what when, hold responsible those who did or should have known, and recommend structural changes to make sure something like this could never happen again. We believe that restoring faculty governance and oversight of athletics and admissions will make real our commitment to academic and ethical standards, rather than ratings and dollars."
*****
Saturday Night Live was on hiatus when the admissions scandal broke. The show cut the following sketch for time, but for those seeking more satire on the scandal …
More from Traditional-Age